File information
Created by
Deserter X
About this mod
Harley Quinn's outfit and makeup.
Requirements

Permissions and credits

Changelogs

Donations

Harley Quinn's outfit and makeup.
The outfit is compatible with CBBE body textures.
You can craft it using any Chemistry Station under Harley Quinn category.
It's fully upgradeable with ballistic weave and linings.
The makeup texture replaces the sunburn texture in the character creator.
It's a standalone outfit and doesn't replace any of the game files/outfits.
You can use it on your character, any follower or settler.
Equipable only by females because some of the meshes were
ported from Skyrim and there are no male variants.
The outfit is based on the CBBE curvy body.
The body tattoos are part of the outfit and they
wont replace any of your body textures! :)
You can find the hairstyle here:
Ponytail Hairstyles v2.0 by Azar
Enjoy!
Thanks guys and to everyone who uploaded in the videos section!
To enable modding you need to add the following lines to FO4 ini files:
Fallout4Prefs.ini
[Launcher]
bEnableFileSelection=1
Fallout4Custom.ini 
[Archive]
bInvalidateOlderFiles=1
sResourceDataDirsFinal=
To unlock ballistic weave without the prerequisites you can type
set RailroadClothingArmorModAvailable to 1
in console.

Feel free to use any parts of this mod you like here in Nexus as long as you credit my work.
You can freely upload translations of this mod that contain the esp only and link to this page to foreign
sites without asking for permission. You are not allowed to upload any other parts of this mod to other
sites apart from Nexus.

Invalidfate
Skyrim meshes port.
Petrovich
Original Skyrim meshes.
Firuu
Boots mesh.
Hulk92
Jacket mesh.
BlunderFury
Collar mesh.
B.A.E. - Bethesda Archive Extractor by Jonwd7
FO4Edit PreRelease Alpha by ElminsterAU
Material Editor by Ousnius
Outfit Studio by Ousnius
Intel® Texture Works Plugin for Photoshop
Many thanks to
Bethesda that made all this possible.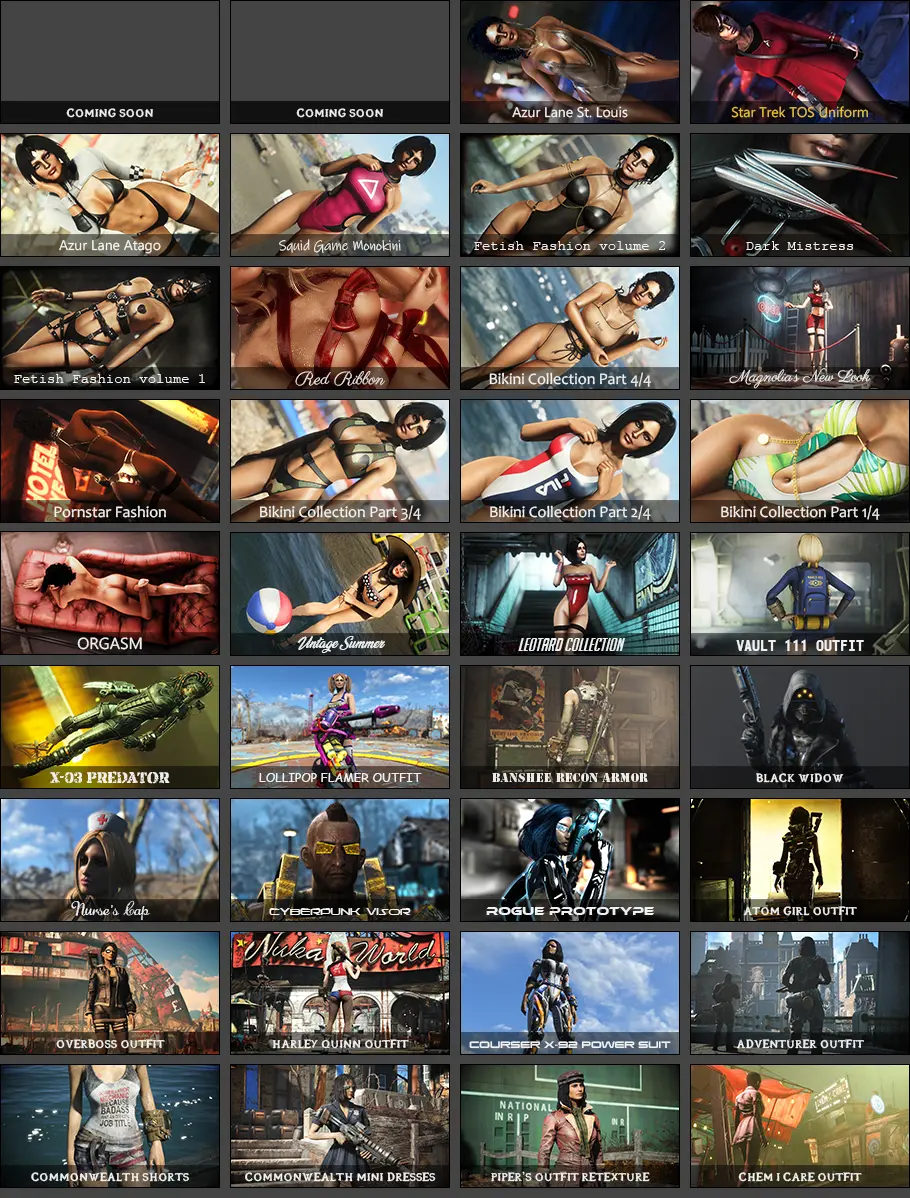 You can find our Skyrim SE mods 
here
.