File information
Created by
Crimsomrider
About this mod
If you'd like your workbenches to look like they belong in a house and not outside next to a dumpster, try Clean Pre-War Workshop Workbenches.
Requirements

Permissions and credits

Mirrors

Changelogs
I present to you,
Clean Pre-War Workshop Workbenches or CPWW in short, in both
replacer
and
standalone
version with clean and worn-out variations
The mod replaces the old and rusty workbenches with clean ones, but not in a way to make them all colorless dark metal.
Instead, I wanted to revive the vibrant colors that were lost under all that rust and decay, while also giving a new look to some parts.
I guess I wanted them to look like pre-war versions, with vibrant colors.
CLEAN VARIATION - Clean with no dirt or stains
WORN-OUT VARIATION - A bit dirtier with stains, but still cleaner than vanilla
Huge thanks to Ethreon who made a new "Alchemy Lab Table" repaired mesh to go with the new textures!

VANILLA & CWPP COMPARISON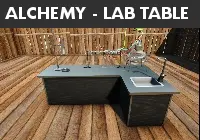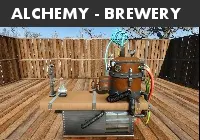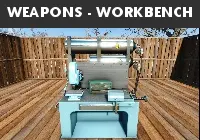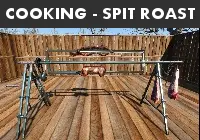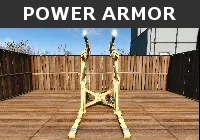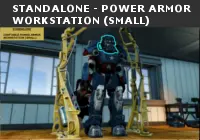 Rebuild - Modular Sanctuary Pre-War and Post-War Build Set by ParcelStudioandGames
Realistic Sanctuary Roads by ThatSpartacusGuy
Realistic Roads by Spiffyskytrooper
2RTR - Greener Grasses by 2RTR Somnus



Q: The Oxygen and Acetylene tanks are not realistic! Can you re-texture them to proper colors?
A: First of all, thank you for asking. You are the 9135th user to ask me that. I can't, not because I don't want to, but because it is not possible.
Both tanks are using only one texture, meaning that re-texturing one tank re-textures the other.
There is no way to individually re-texture both tanks to their respective colors.

Q: Do you take requests?
A: If I find them interesting and doable, of course. I'll sometimes even say no, but still do it. You never know, so don't hesitate to ask.

Q: THE OXYGEN AND ACETYLENE TANKS ARE NOT REALISTIC! WTF?! FIX PLZ!
A: Nooooooooooooooooooooooooo... (Warning - may be loud)

Q: Can you upload to consoles?
A: The mod is now on consoles