Female Face and Hair Texture Overhaul Pack
Female Face and Hair Texture Overhaul Pack
File information
Created by
ScreamingMandragora
About this mod
Improved makeup, facial features and hair textures for female player characters. Also fixed bald spots in hair styles.
Requirements

Permissions and credits
This texture mod is for Dark Souls: Prepare to Die Edition.
You can get the Dark Souls Remastered version here!

"A face and hair mod pack for Dark Souls PTDE in 2021? Whaaat?"




Yes.
This mod was created in 2019 as I wanted to do another playthrough of the game again.
I wanted to polish the textures more before uploading, but never got around to it because 2020 happened.
But I think it's good enough to upload anyways. It will just accumulate dust on my PC otherwise.
I specifically made these textures to suit my player character, so the makeup is more smokey
and the contouring is stronger if you adjust the sliders the right way.
The face textures should look good on darker skin tones as well.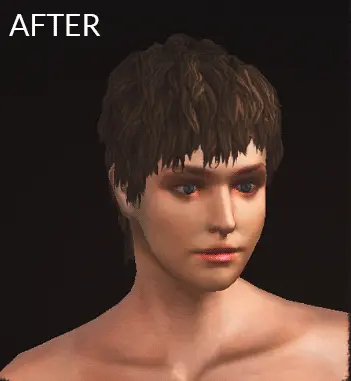 Includes things such as:
- improved skin textures for better skin tones
- female face has stronger makeup and features
- improved hair textures to give hair styles a more sculpted look
- scalp now has shaved hair texture so you can have very short hair
- fixed bald spots in hair styles showing
Credits:

I included body and face texture files for male and body textures for female player characters from 
Andres Cranial Ember
.
I always use this mod when I play and the face textures were blended into the body so they should work seamlessly with it.
I also included textures from
Character Creation Overlay Removal
 so you can actually see your character.
How to install:a)
 Get 
DSfix
.
b) 
Enable texture override in your DSfix.ini ("enableTextureOverride 1").
c)
 Place all files in DATA/dsfix/tex_override.
Recommended mods to go along with this:

Sickly Fair Lady Overhaul


Demonic Quelaag Overhaul

Daughters Of Ash

Enjoy!

Default characters, no slider adjustment with shaved hair style: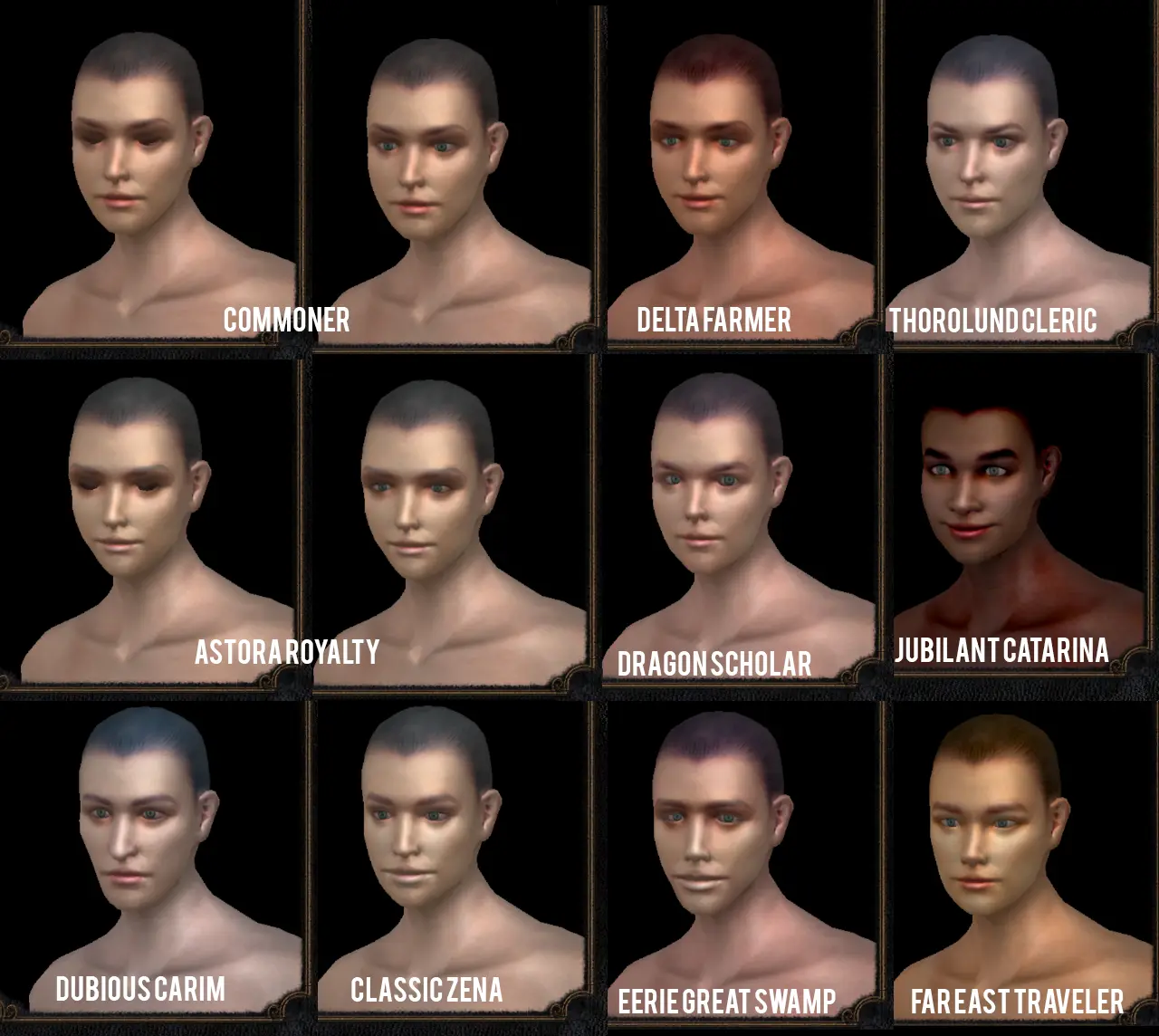 All hair styles, before + after: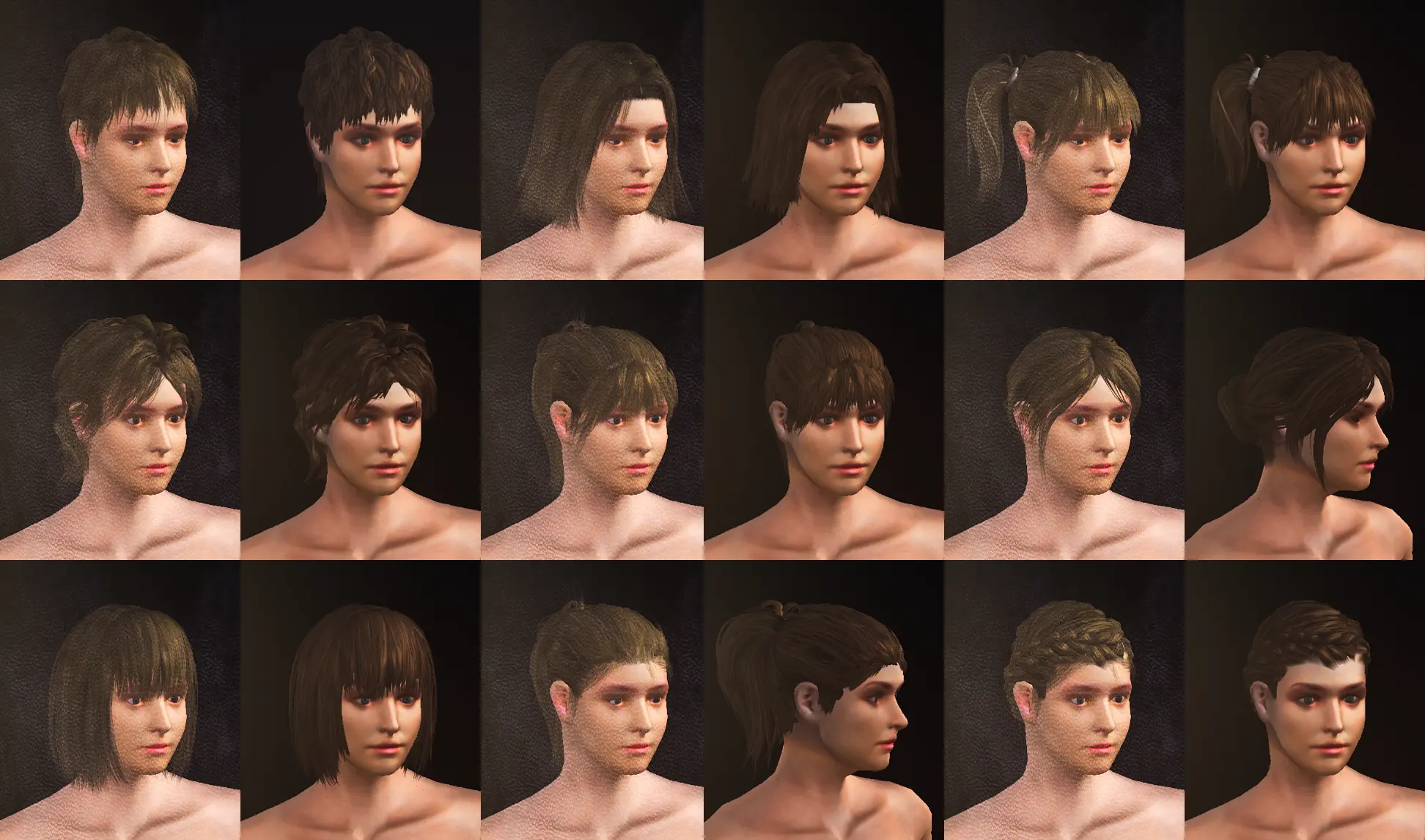 Custom character with sliders, good skin tone range: