File information
Created by
Claudia
About this mod
Exclusive ReShade for Alien Isolation in the style of Ridley Scott's film from 1979
(4 versions)
Requirements

Permissions and credits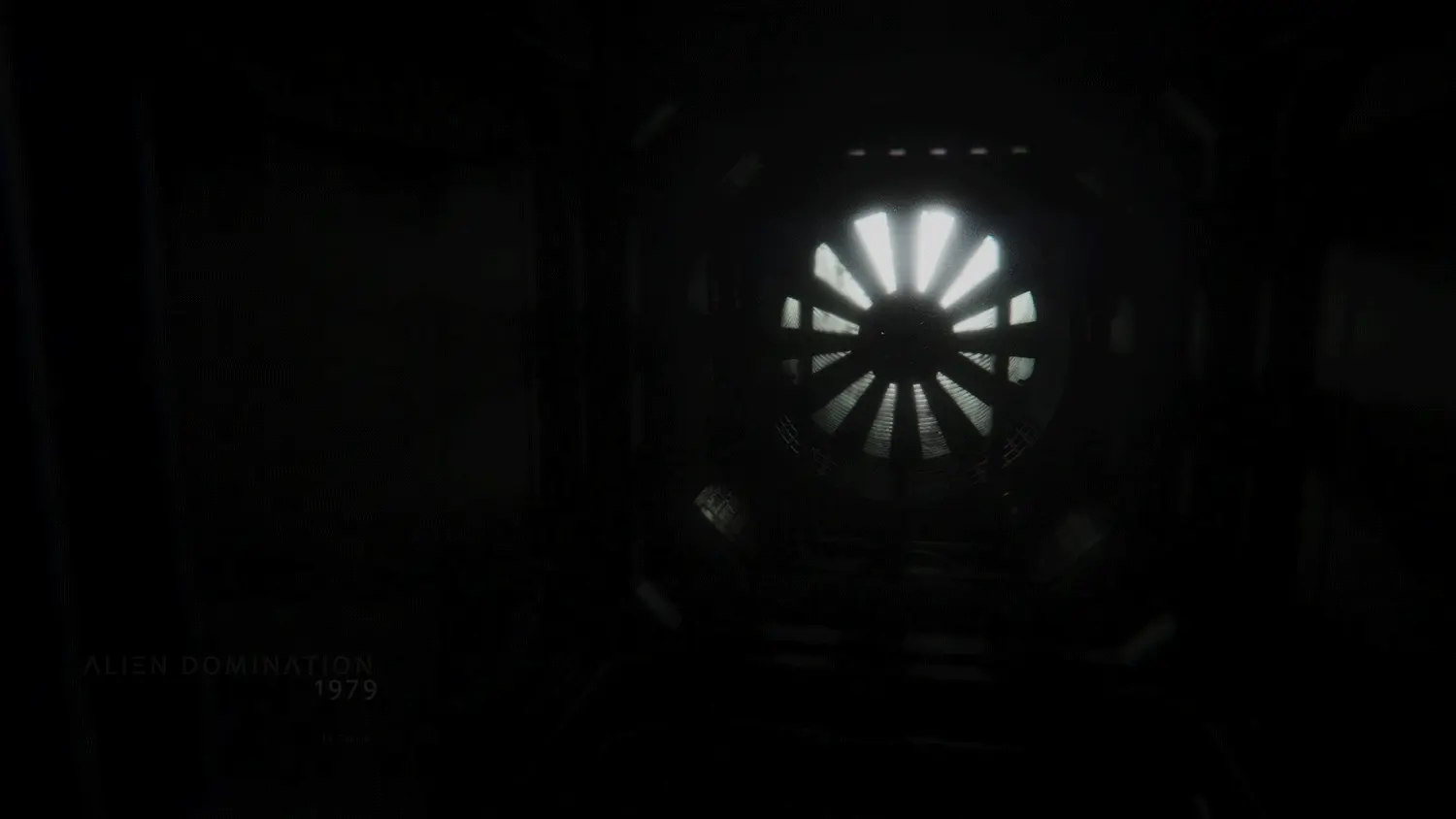 ALIEN

DOMINATION 1979
 


"Alien: Isolation is a 2014 survival horror video game
developed by Creative Assembly and published by Sega.
Based on the Alien science fiction horror film series,
the game is set 15 years after the events of
the original 1979 film Alien,
and follows engineer Amanda Ripley,
daughter of Alien protagonist Ellen Ripley,
as she investigates the disappearance of her mother."
"I'm a big fan of the first part of the Alien films.
The game Alien Isolation comes very close to the original
and manages to captivate everyone. Lonely in the dark...
That was the problem. It wasn't dark.
I reduced the brightness so you have to learn to appreciate every ray of light.
But it's still bright enough. The terrible bright colors have been reduced.
So everything doesn't look so new anymore. Don't be surprised at the Image noise.
I tried to make it look old or like an old movie or an old videotape.
Survival becomes more difficult because the alien is no longer immediately visible.
You should be more attentive to your surroundings.
The flashlight or torch is now really important.
This also creates more tension and really fear. Alone in the dark."
"in space no one can hear you scream"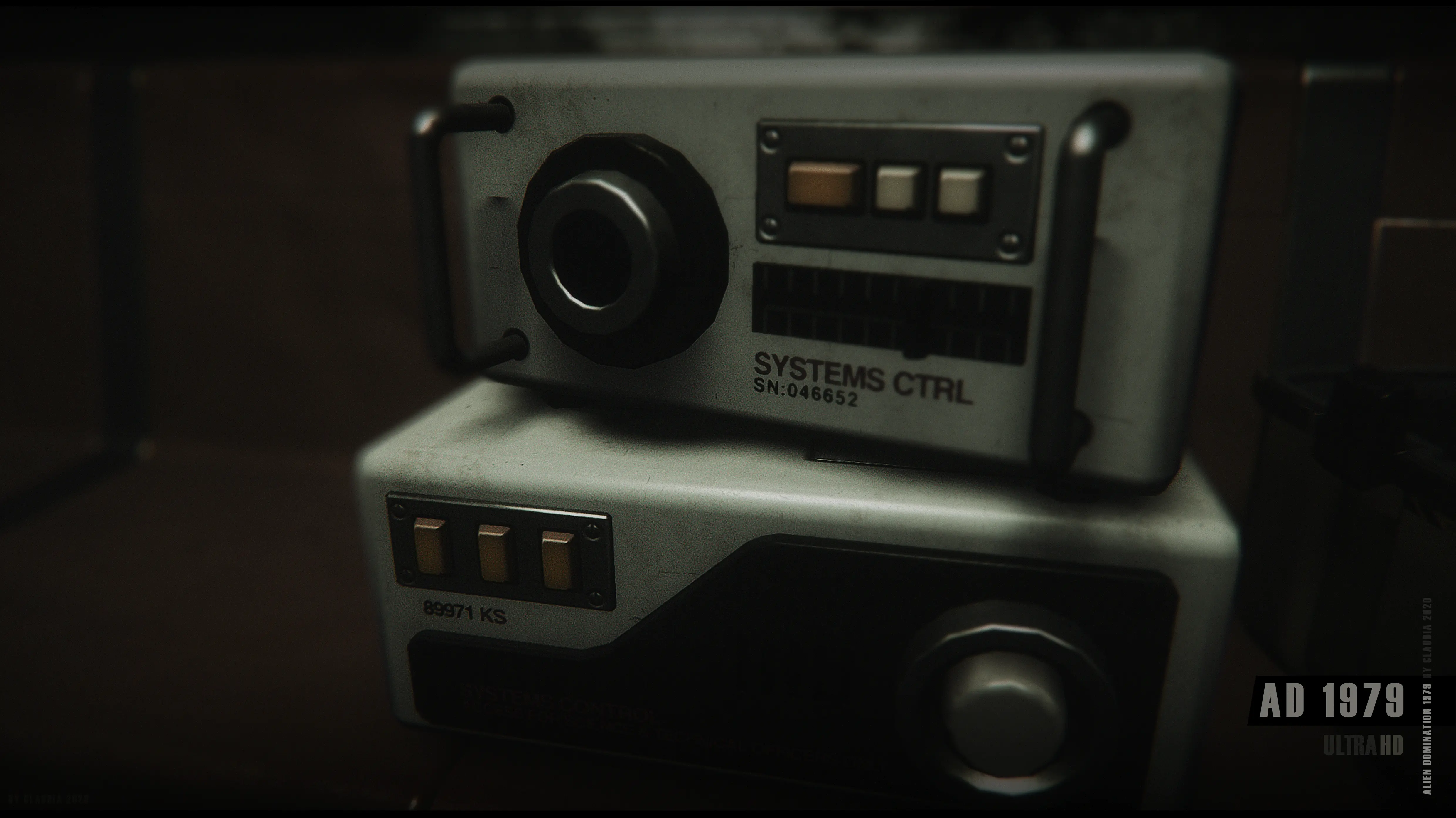 ALIEN ISOLATION WITH 
AD1979 ULTRA
  /  WIP
Quick Start Guide:
I. DOWNLOAD AND INSTALL RESHADE:
with Direct3D 10/11/12,
- ReShade 4.5.4 full content works perfectly
- ReShade 4.6 - 4.9 ATTENTION ONLY: Legacy standard effects
https://reshade.me
C:\ ... \Alien Isolation\ ... (exe is located)
Important:
This file was originally created for ReShade_Setup_4.5.4. A lot has changed with the ReShade update.
(Unfortunately the author is making changes that are no longer compatible with older ReShades.)
For information on installation and news, please read the information in the posts.
II. INSTALL AD1979 RESHADE:
Insert one of the AD... ReShade file (DefaultPreset.ini) into the folder:
C:\ ... \Alien Isolation\DefaultPreset.ini (exe is located)
III. START ALIEN ISOLATION:
The file "DefaultPreset" should be loaded automatically.
Full Start Guide:
>>>

finish
NOTE: (3 Intro Videos)
The intro videos can be removed if necessary.
Simply secure somewhere else.
1. C:\...\Alien Isolation\DATA\UI\MOVIES\AMD_IDENT.USM
2. C:\...\Alien Isolation\DATA\UI\MOVIES\FOX_IDENT.USM
DO NOT remove this video! It takes some time to load ReShade.
3. C:\...\Alien Isolation\DATA\UI\MOVIES\CA_IDENT.USM
ANIMATED ALIEN ISOLATION WITH
AD1979








In memory of
Harry Dean Stanton
(Alien: Samuel Elias Brett)
1926-2017
~

Ian Holm
(Alien: Ash)
1931-2020