File information
Created by
Stellar7Project for Long COVID Europe
About this mod
Geralt battles an enemy more dangerous than any human, beast or monster – Long COVID.
Requirements

Permissions and credits

Donations
The Witcher III Long COVID Mode
by Stellar7Project for Long COVID Europe
Release Date: 12 May 2023
Version: 1.0
Long COVID Mode
is a mod created to shed light on how an estimated 65+ million Long COVID patients worldwide are living life on a whole new level of difficulty. Based on the experiences of the patients from the NGO, Long COVID Europe, this mod turns real Long COVID symptoms into in-game effects.

How does it affect the world of the Witcher?
Long COVID Mode introduces four stages of exertion to the game – EX1 (Fatigue), EX2 (Exhaustion), EX3 (Myalgia) and EX4 (PEM). 
With each stage, the intensity of your symptoms increases exponentially, with EX4 being Post-Exertional Malaise (PEM) 
where all symptoms are at their peak.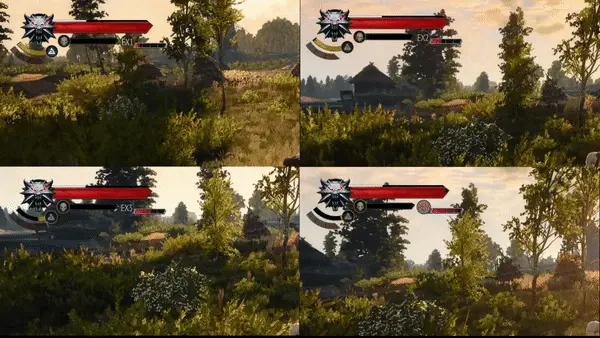 Compromised stamina and vitality: 
Stamina drains faster and regenerates slower with each stage.
Health starts to drain at EX3 to a lowered maximum.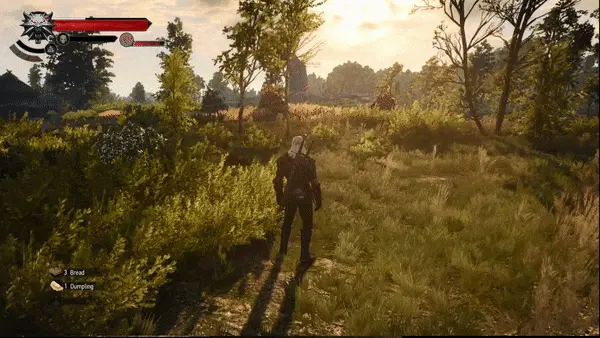 Exertion Intolerance:
Exertion intolerance is a major symptom in debilitating conditions like Long COVID and ME/CFS. 
It puts an invisible limit on every patient's ability to perform any kind of physical, mental, or emotional effort. 
Every time stamina reaches zero, you will suffer from Exertional Intolerance – depicted as a disorienting flash of 
light that stuns you for 1-2 seconds. In later stages of exertion, this occurs repeatedly as stamina drain is faster.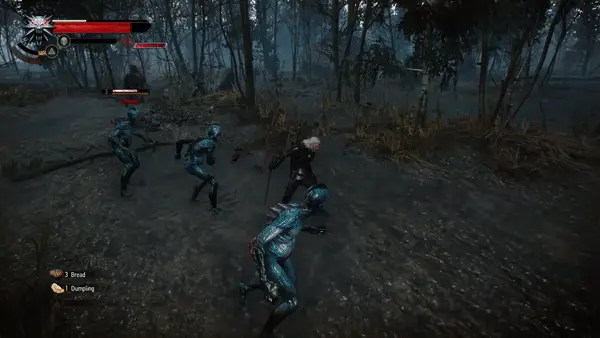 Compromised lungs: 
Holding your breath under water becomes more difficult with every stage. 
Specifically, air drain is 2X faster during EX2, 3X faster during EX3 and 4X faster during EX4.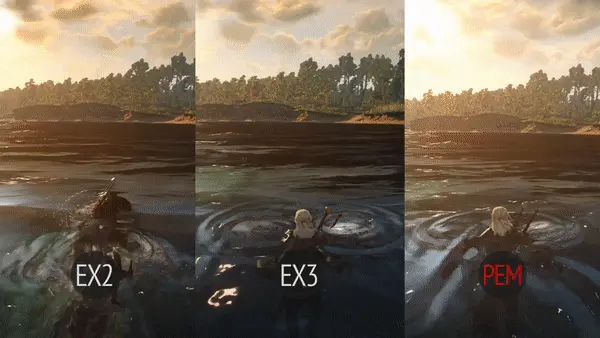 Indigestion: 
Kicks in once you are beyond EX1 and occurs more often in later stages. 
This causes food to drain health instead of regenerating it. 
Brain Fog (Cognitive Dysfunction): 
At the EX3 stage, brain fog starts clouding your Witcher senses. 
At EX4, it completely disables your Witcher senses.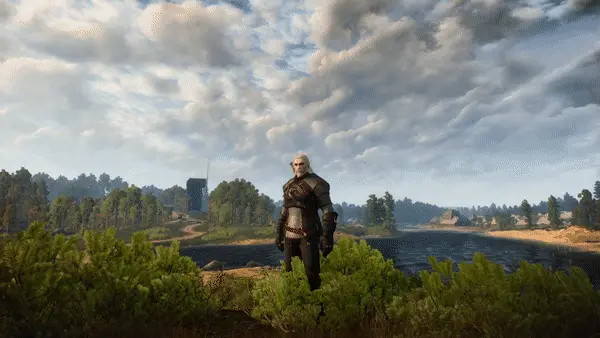 Reduced concentration: 
Your crossbow shooting and bomb throwing accuracy get affected in EX4.
Losing track of time: 
In the later stages, meditating makes you lose track of time. 
You finish earlier or overshoot your desired down time and return just as exhausted as you were at the beginning.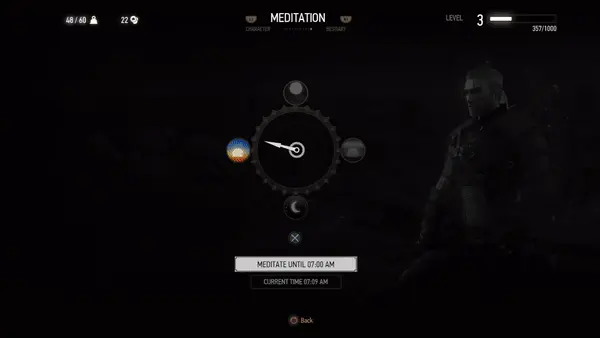 Weak memory: 
During EX4, you start leaving things behind. 
Every time you access your inventory, one random item will get dropped.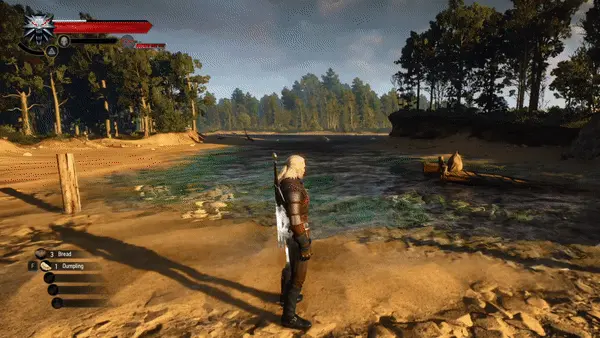 But surely, there must be a cure? 
Treatments for a few symptoms of Long COVID have been effective for subsets of populations, 
but there is no one-medicine-for-all yet. Medicines that might work for some may not work for others.  
In game, Tawny Owl is your best bet to reduce exertion. Swallow, on the other hand, does not work for Geralt anymore. 
It heals him but increases his exertion stage. Food and water help bring down exertion too (until indigestion kicks in). 
Resting is also effective in the earlier stages.
Installation
NOTE: The Witcher 3 - Wild Hunt v1.31/1.32 or GOTY Edition is required!
(Currently NOT compatible with Next-Gen version)

1. Use the Nexus Mod Manager
(Vortex)
 to install the mod.
2. Manual installation instructions:
Extract the bin\ folder into the root directory of the game.
Extract the modLongCOVID\ folder into the mods folder located in the game directory.
How you can help Long COVID patients
1. Learn and talk about Long Covid:
Read
about what Long COVID patients are going through. 
Share this mod or videos of those who are playing it. 
Share Long COVID news and keep your friends and families updated. 
2. Donate:
Even a small amount goes a long way. 
Your donations will help Long COVID Europe with their goals of Recognition, Research and Rehabilitation. 
You can donate
here
. 
A little more about Long COVID:
•Long COVID is a debilitating illness that occurs in at least 10% of all COVID-19 cases.
•At least 65 million individuals worldwide are estimated to have Long COVID, with cases increasing daily. 
•More than 200 symptoms have been identified with impacts on multiple organ systems. 
•A significant proportion of individuals with Long COVID are unable to return to work.
•Many patients struggle to do basic daily activities and experience a wide range of secondary mental health issues.
•Few people with Long COVID demonstrate full recovery.
•A third of people with Long COVID have no identified pre-existing conditions.
Please note: This is a pro-bono piece of work for Long COVID Europe. The intention of this mod is not to trivialize the condition of patients. It is aimed at those who are unaware of these conditions and how difficult life can be with them.