File information
Created by
Karpfenfrosch
About this mod
Adds 10 new witcher swords to the game.
Requirements

Permissions and credits

Translations

Spanish
Polish
Japanese
French
Czech

Changelogs
Raven Swords1. Foreword:
I initially made this mod for personal use but eventually decided to share it. Please keep this in mind when asking about things you'd prefer to be changed. It's highly possible I won't change a lot since I like this mod how it is.
2. What this mod does:
This mod adds 10 new swords to go along with my
Raven Armor mod
. (not required though)
Works for English and German versions of the game. NG+ is not supported.
Raven grandmaster swords have no set bonus (and don't count to set bonuses of the Raven Armor Set). Apart from that these swords behave just like all other witcher swords.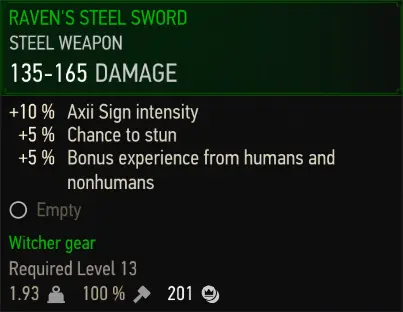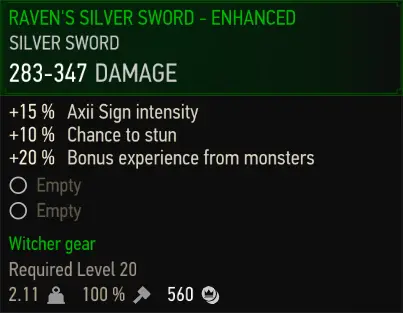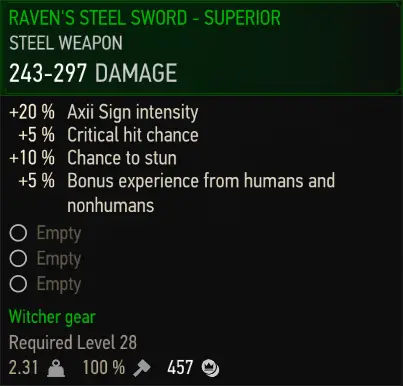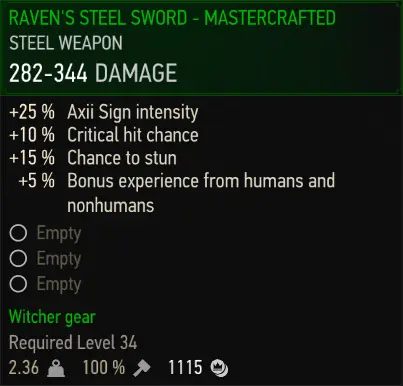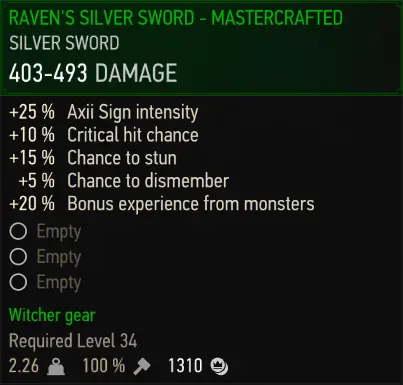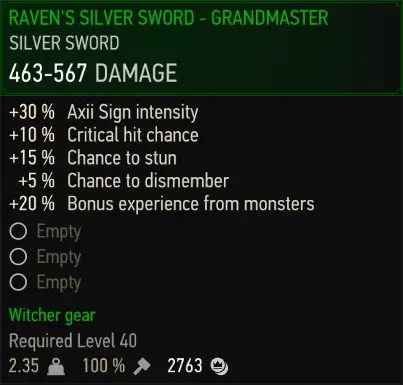 2. How to install / uninstall:
Install: Unpack
raven_swords.rar
and copy everything inside into your Witcher 3 main folder.
To uninstall, just delete the
dlc__raven_swords
folder in your DLC folder.
3. How to obtain:
The schematics needed to craft the swords can be found or bought at various locations all throughout the game.
Crafting Schematics:

4. Debug Console Commands:

If you have enabled the debug console you can add items directly into your inventory by opening it and typing:          additem("itemID")
for example: additem("Raven Armor")
Do not copy paste Debug Console Commands! Type them in manually to make sure everything is working as intended.
Item IDs: