File information
Created by
Boostin4kix Linas ScoutBr0
About this mod
Changes low proxy meshes for high quality meshes.
No more pop-in, you can also see custom textures, such as HD Reworked Project from any distance now.
Permissions and credits

Changelogs
We proudly present you Next Generation LOD project for
The Witcher 3: Wild Hunt

                                                                                                                                                Made by Boostin4kix, Linas and ScoutBr0
ADDED NEW VERSION THAT REMOVES THE BUGGED MESHES, SO ONLY THE WORKING ONES REMAIN!!! BY THOR AND WITCHERMANN2142
At the moment, only Velen and White Orchard are edited. There are no plans for Skellige or Toussaint.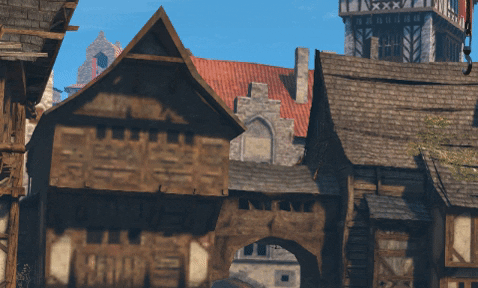 Note that this is BETA version, so expect some bugs here and there. Nothing ground-braking, you should be good to experience whole play-through in no immersion ruining experience.
What to do before installation?
                                                        Install mod TWEAKS, or tweak following value in user.settings manually (create the line if its not already there:                                                                   

I'm not quite sure if it does anything but it helped few of our alpha testers ¯\_(ツ)_/¯
How to install? Surprisingly just like any other mod. Drag the content of zipped folder to your "mods" folder in The Witcher 3 directory!
Recommended mods to go with this mod: 
Any lighting mod which pushes the blue fog at least a bit further
HD Reworked Project by HalkHogan
Increased Draw Distance mod
I would like to thank every alpha tester out there which helped to bring the mod to current, usable state.
If you notice any bug or something which is off, please be so kind and report it along with screenshot, thank you!