CP - Bernese Mountain dog
CP - Bernese Mountain dog
File information
Created by
Gwen aka Gweniaczek
About this mod
A Bernese Mountain dog to run around your farm :)
Requirements

Permissions and credits
Hi. I wanted my dog in the game but couldn't find any mod with the breed :c
Soooo... had to make one by myself. Once i did i decided to publish it for others who may be looking for one as well.
Updated for Stardew Valley 1.4. You can choose which dog to replace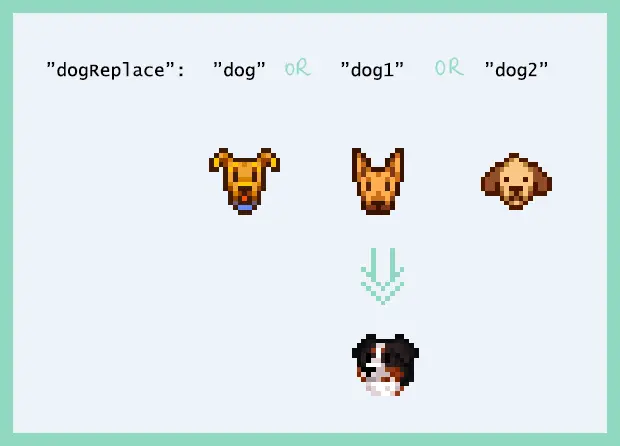 There are 5 collar options: none, red, green, blue and purple.

                                                                                                            
Installation:
 Content Patcher needed!
1. Download & unzip
2. Paste into Stardew Valley/Mods
3. Run the game once to generate config.json
4. Edit config.json to choose dog replaced and get the collar you want (default is red)