File information
Created by
ninthalley
About this mod
An interface inspired by citrus and summer. Currently only in English.
Requirements

Permissions and credits
柑橘界面|中文发布页
Citrus Interface | EN (below)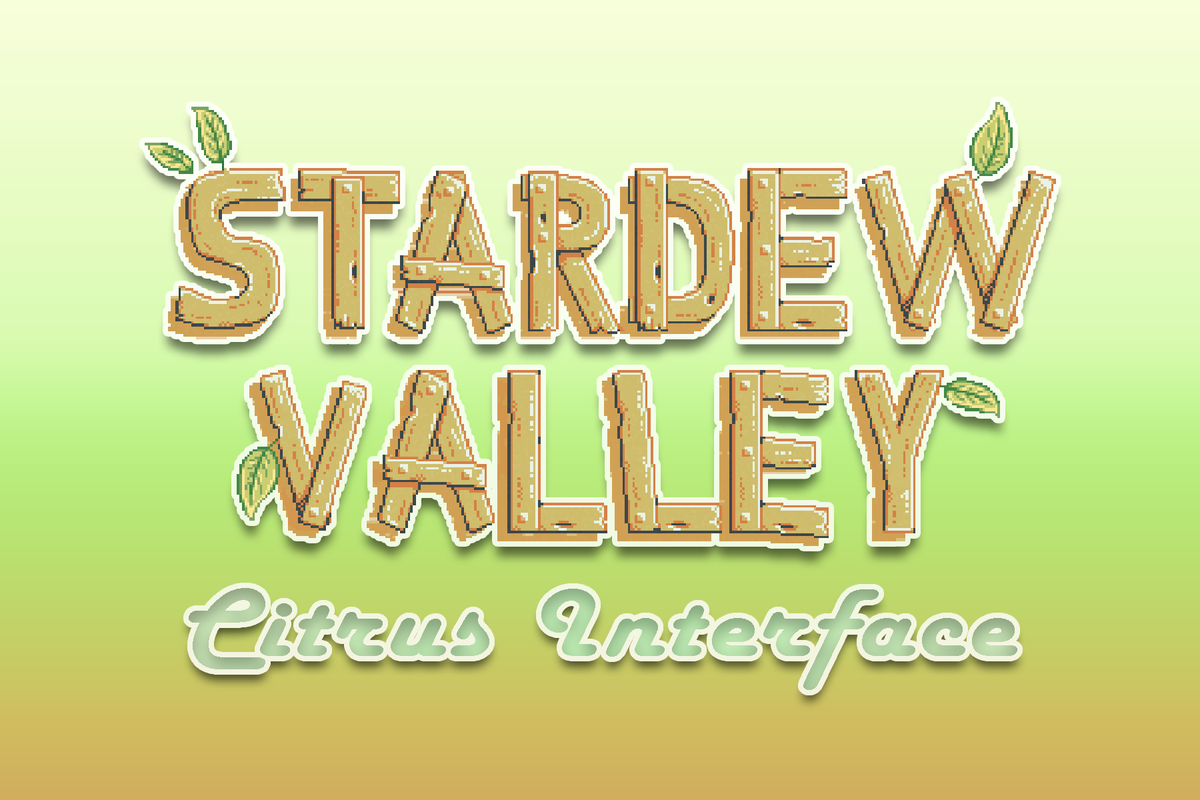 (✿◡‿◡)※===⇢⇢▲⇠⇠⇠===※(◡‿◡✿)
Preamble
You can modify the png file, but ONLY for personal use. (e.g.: Merge some png mods with my interface.)
Translations and compatibility with other mods are exceptions, and you can upload them.
Feel free to report bugs to me, and I'd love to hear suggestions!
This was in preparation for half a month ago, but this shit life just gave me time to post today. However, it is still a semi-finished product. I have a lot of records that I haven't been able to add. I want draw more citrus and soda... 
So, I will update it slowly in the future, and you're welcome to say what you think about the interface. 
Thank you all. 
(machine translation)
!!!To non-English players!!!
I don't know how to fix the bug that the main menu doesn't work. It takes effect once you enter the game and return to the main menu.
If anyone knows how to fix please let me know TTTT
Preview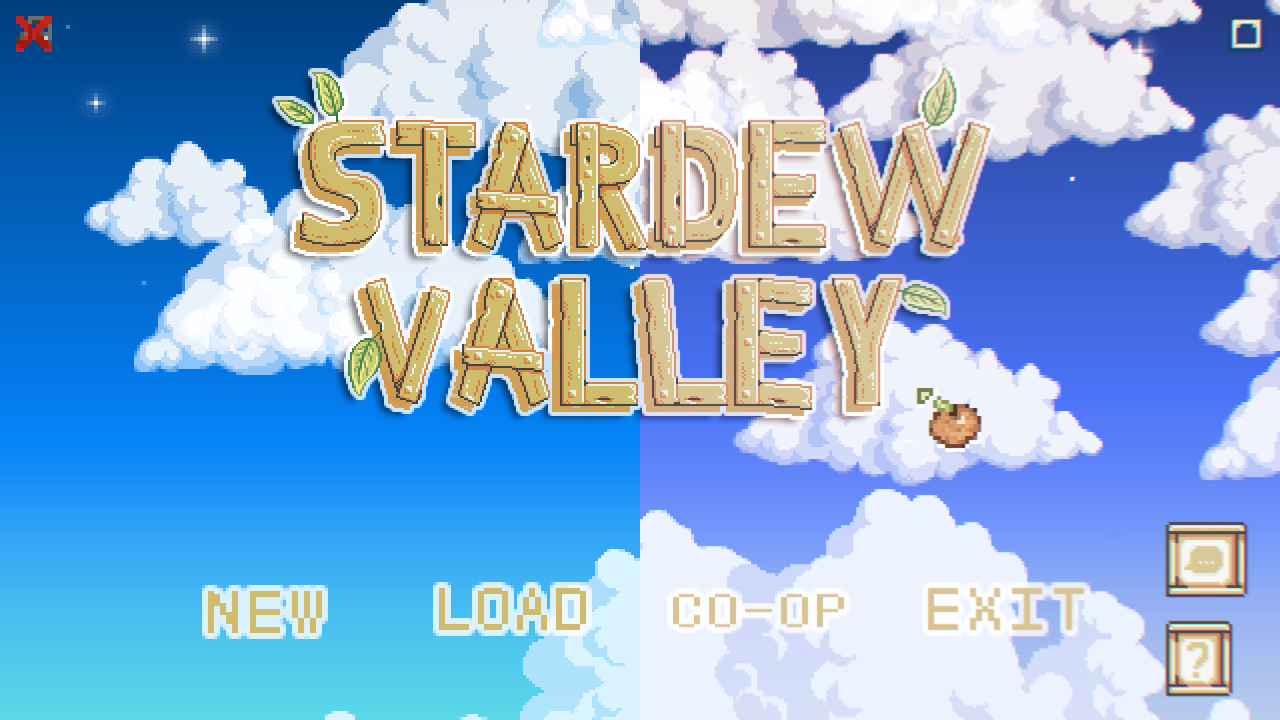 (Main Menu)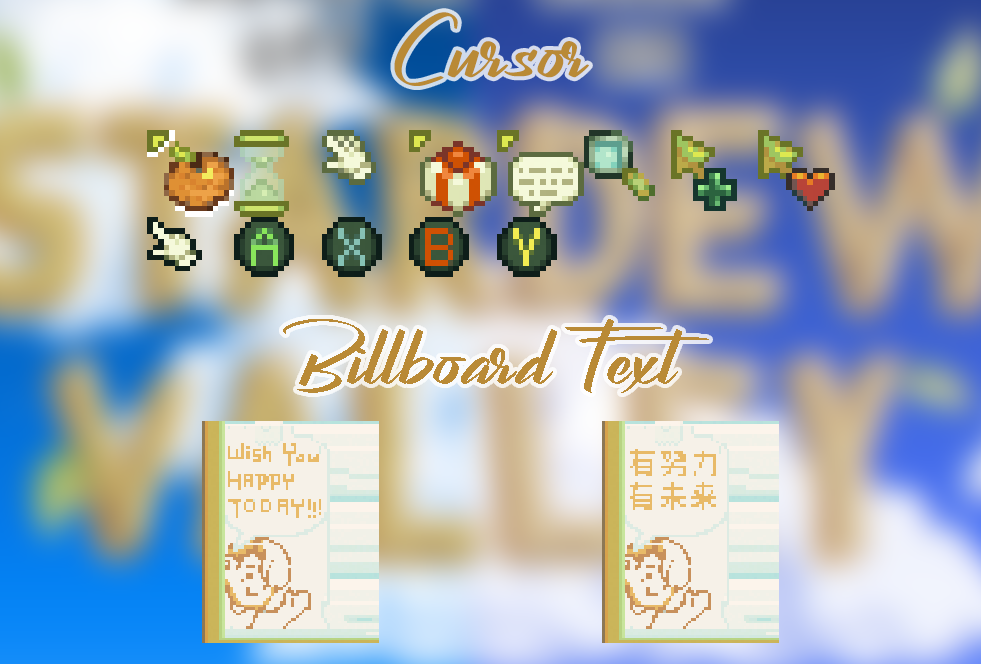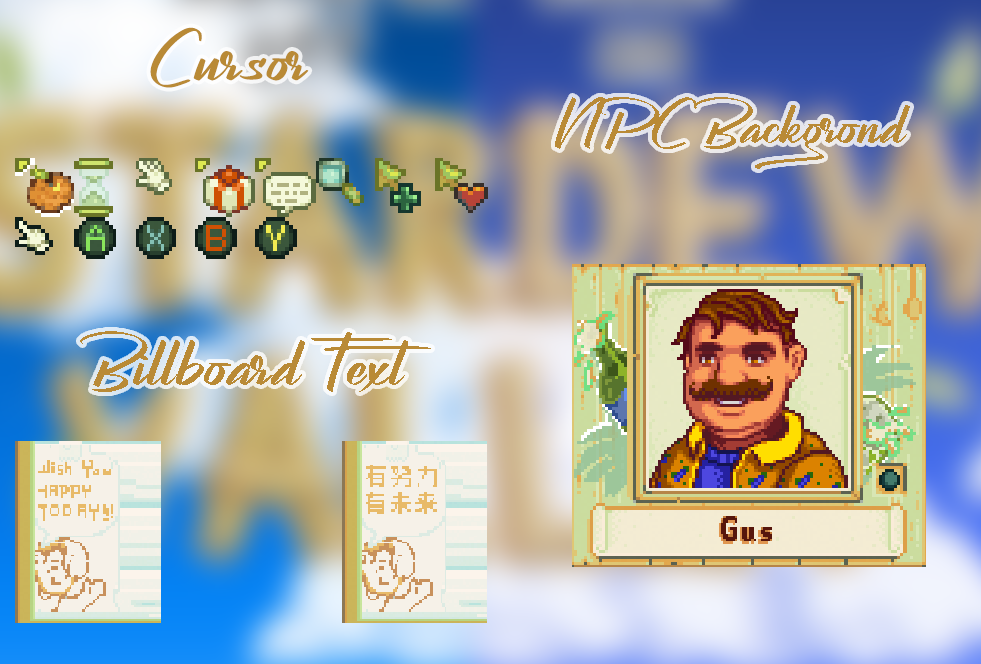 (Cursor/Billboard Text/NPC Background)
My favorite part!

Installation tutorial

Download Content Patcher and my mod. (Option: Natural Color)
Unzip to your Mod folder. ( e.g: steamapps\common\Stardew Valley\Mods)
Enjoy your new interface in game!
You also can download the GenericModConfigMenu, and config easily.
Config Option
  "CursorReplace": "true, false", (Pointer)
  "NumberReplace": "true,false",
  "Menucolor": "1, 2", (One deep color, and one bright color.)
  "BillBorad Text": "1, 2" (One English, and one Chinese.)
Recommended


Natural Color
Generic Mod Config Menu