File information
Created by
PlayerTw0
About this mod
Reduces Fog Effect Transparency and Brightness with torches and other light sources
Requirements

Permissions and credits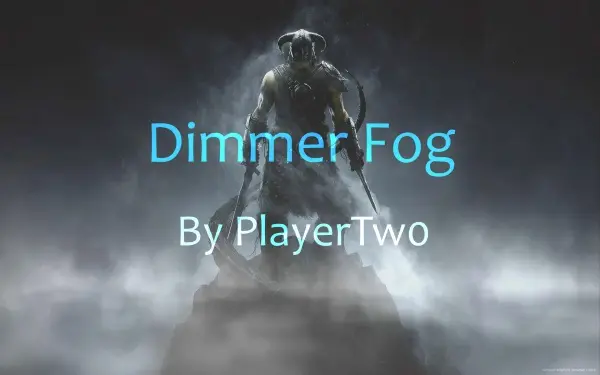 DimmerFog Version 2.0
Originally conceived by TheRegisteredOne for OldRim.
Check out his Oldrim version at
http://www.nexusmods.com/skyrim/mods/61680/?

Made with SkyrimSe Nifs from Se not ported over (safer)
Edited using TRO's suggestion and expanded upon with multiple options.
This simply makes Fog More Transparent fixing problems with it being annoying and bouncing light off torches and other light sources less.
This version takes various interior and exterior fog/mist/steam nifs and decreases their transparency by 5-33% depending on how opaque they originally were.
To test the main steam replacement type "coc yngolbarrow01" in console.
Comes with optional versions of other attached camera effects like leafs and pine needles turned down about 15% so they are visible but not crazy bright with enbs.
Keep in mind its not a huge change but I think it looks more natural w/o being too transparent.
And for both the optionals and main fog there is an option to turn these all off completely.
This only edits the mesh not the texture so if you find better textures out there use them with this and you will still have the same effect.
Also doesn't effect any weather or mod that edits fog as far as like a volumetric fog mod or a interior fog mod.
---
Attached fog at 33% less transparency with mod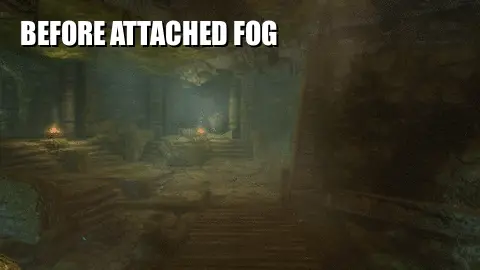 Other fog at 10-20% less transparency with mod
---
This is great for Enbs where your enb brightens up these fogs when you use any flames such as candlelight or torches to brighten up dungeons or even sometimes when outside raining at night with a dark nights mod or weirdly how it will still fog underwater.... :P
Enjoy!
P2
If you like the mod endorse it so it gets more coverage and allows more people to use it.
---
Oh and special thanks to FiremanAF for helping me test and concieve this idea by talking about how terrible regular skyrim "effect" fog looks.
I also use his Vivid Preset Enb Skyrim Re engaged You should too!
http://www.nexusmods.com/skyrimspecialedition/mods/1089/?

---
And super thanks for TheRegisteredOne for originally coming up with the concept. I have reached out and haven't gotten a response back but if I do get one I can promptly take this down if he chooses to make a new version for SE.
---
My other Mod for SE is RealRain Check it out!
http://www.nexusmods.com/skyrimspecialedition/mods/2022/?


And my new mod BloodyRain at
http://www.nexusmods.com/skyrimspecialedition/mods/8028/?