Soul Cairn Expanded- Cold Harbour by LGG
Soul Cairn Expanded- Cold Harbour by LGG
File information
Created by
Laghetto Gaming
About this mod
A new realm, more to explore, spooky expansion to the Soul Cairn.
Requirements

Permissions and credits

Translations

----INFO----


Welcome back to the Soul Cairn with four
all new worldspaces to explore.
Here, the daedra roam free haunting lost souls for all eternity.

...
"Do you dare and test your strength--against the undead?"
----How to start?----


There are two ways. Get the teleportation book either
in the Soul Cairn where you received the Elder Scroll
or
find the book in the Falmer Valley where the wordwall in the
lake is....

The only way home is to use a Sigil Stone or
find an exit goblet.

Follow the clues, find the stones, unlock all four worldspaces!




----Backstory----

As you know, the realms of Oblivion are all too familiar with war.
Mehrunes Dagon once attempted to invade the Battlespire.
Molag Bal once attempted to merge tamriel with Cold Harbour.

Today, nothing has changed between the daedra. Even now,
the realms of Oblivion freely clash for power.

In this mod, you will venture beyond the Soul Cairn, into the
uncharted valleys and mountains. You will travel through the
soul gates and see the domination of the daedra for yourself.



Install/
Use a Mod manager
or
Drop into your Data folder. Everything should go in their respective folders.
Uninstall
remove all the files. its ok. i wont cri.
MODS I HIGHLY SUGGEST
CleverCharff's Castle Volkihar 4K 2K
Daedric Shrines - Nocturnal
updated sounds
Nordic Vigor -Male Character Voice Rework-
Dormant -Gargoyle Sounds Rework-
Daedric Enigma -Daedric Princes Voice Rework- SSE
Phantasmagoria -Ghosts SFX Voice Rework-
Airgetlam -Modern Magic Sounds Rework-
Dibella statue
----Credits----
BIG SHOUT OUT TO
MIHAIL FOR HIS PERMISSION TO USE HIS CREATURE MODELS-
AS LONG AS I ABIDE BY HIS CREDIT GUIDELINES.
MIHAIL SUPPORTS OTHER MODDERS AND UNDERSTANDS THE MODDING COMMUNITY.

VICN FOR HIS OPEN PERMISSION TO USE HIS CREATURE MODELS
JOKERINE'S MISC RESOURCES ON NEXUS FOR SOME CLUTTER ITEMS
LIAMS CLUTTER RESOURCE FOR THE DEAD TOTEMS
CREATURE RESOURCE AUTHOR FOR HIS TWO WRAITHS.
VIPERSLAYER FOR HIS AWESOME BLEACH SWORD
KHRYSINXS FOR THE NIGHTINGALE BOW RESOURCE
AZURA STATUE BY MANDRAGONSPROUTES

BAKED TATER FOR HER MARA VOICE
CHECK OUT HER TWITCH CHANNEL
supreme_tater_queen



AND LASTLY....
BETHESDA
BECAUSE WITHOUT THEM I WOULDN'T HAVE AN ESP

ALL CREDITS GO TO BETHESDA, NOT ME.


----PERMISSIONS----

I SPENT AROUND 6 MONTHS ON THIS MOD
WITH NOTHING BUT A BLANK ESP...AND A DREAM.

BUT
AS ALWAYS, I BELIEVE IN FREE MODS.

DO WHAT YOU WANT WITH MY MOD.
EDIT ANYTHING ADD ANYTHING.

I WONT CRY ABOUT SOMEONE USING MY ESP IF THIS MOD GETS REWORKED OR PATCHED.
CAN YOU IMAGINE THE ENTITLEMENT IN CLAIMING A GAME
THAT YOU DIDN'T EVEN MAKE?


THOUGH,
IF YOU WANT TO ALSO USE MIHAIL
OR ANY OF THE RESOURCES USED,
PLEASE ADHERE TO THEIR REQUIREMENTS.


TROUBLESHOOTING FAQS
(Ah, this section is your best friend
during those first road blocks...)
Is this mod standalone?
Yes. Load order shouldn't matter.
Help, I don't see the teleportation book?
It's in Valerica's study at the Soul Cairn.
troubleshoot
help teleport (should be the oblivion id)
Does this mod have a main quest?
No. I was making one but decided against
because I don't like mods to be linear
& I want people to explore instead.
But how do I advance without a quest??
Your gaming skills are your guide
and the unknown, is the journey...
I can't find the second stone?!
Trust me. It's there. Talk to Mara for hints.
Why can't I fast travel in this mod?!
Because I don't believe in speed running games.
...
It took months to make this mod, stress awaits
those that try to finish in a day.
The monsters are too tough!
You're not in riverwood anymore.
Why do I keep finding dead bodies?
Because the daedra show no mercy.
Savage the remains, this is oblivion-level survival.
Help, I'm stuck inside a trap / dungeon!
Another soul has been claimed by the void...
Save often.
Why is the Nocturnal Statue facing the wrong way?
Because you're not using Mandragonsprouts nocturnal replacer.
Unless that mod gets updated, the statues will stay as they are.
I keep seeing errors in navmesh or warnings?
Totally normal. I want to blame the creation kit, but also
there is bound to be a small detail somewhere that needs patching.
If anything, these are less warnings and more suggestions.
---BUT WHY?---
Why did I create a mod of this scale?
For the longevity of course!
I want people to ragequit and return when they're stronger.
I want people to get back into exploration.
I want more daedra in skyrim.
I want to buy a farm and just let mihail monsters range free.
I want to make a worldspace feel connected to skyrim.
I want to expect more places to challenge in my endgame.

I hope you keep this mod. The amount of content is more than worth the value.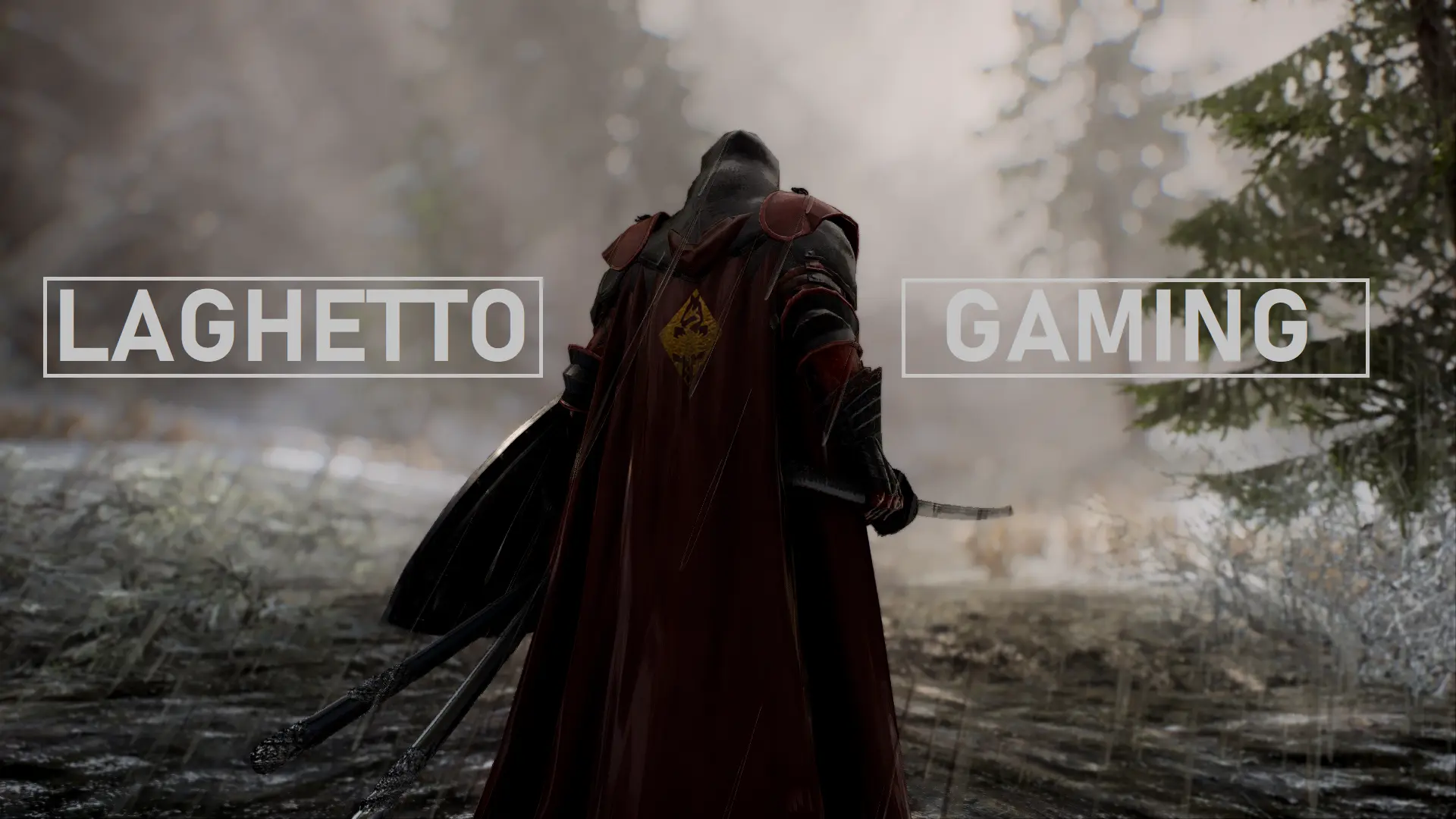 This mod took my own personal work and dedication to enhancing a great game like Skyrim.
That said, I refuse to be like other modders and cry about copyright if you share or change this mod.

Why? Because in the end we all just modify a game that belongs to Bethesda.
Without them we wouldn't have an ESP.


Change, upload a different version, patch, share this on console.
No permission needed.
I believe in free mods because free mods build a community.