Compound Bow Collection

THE BOWS (and Arrow):Metal Compound Bow:
Designed by Scatterface, though in order to achieve a more realistic animation had to delete a couple of components. Basically it is a compound bow metallic materials.
Simple Metal Compound Bow:
Designed by 3DSam79, is a simple compound bow as it has no sight or axle, consists of metal and carbon fiber.
Predator Bow:
By Marcos MC from Grabcad, the same bow of Crisis Game.
Elder Compound Bow:
This bow I've seen in several places even in Oblivion, the designer is unknown but the model is free on the web, this time I bring it under the name of Elder Compound Bow to fit more into the game.
Dragon Skin Compound Bow:
An assembly made for me with multi-part obtained, the design itself is not the most optimal for an animation in Skyrim, the arrow is not in the position where it should be in real life but also looks bad, the bow has a visually appealing design with a dragon skin and black metal texture.
Bow Zingler:
The same as in the previous version taken from Tomb Rider game.
Wood Compound Bow:
In the previous version was Arco compuesto, this time is wood texture. Also taken from Tomb Rider Game.
Carbon Fiber Compound Bow:
A bow with a carbon fiber and metal texture. Like the Dragon Skin Compound Bow, design is not the most suitable for the animation of Skyrim. The bodys curves bow the arrow looks more away from this but it is still a good design.
Simple Compound Bow:
Another simple compound bow that did not know how to name, textured metal and carbon fiber pulleys, and it gave me more work to convert it to Nif file because It had more triangles than an encyclopedia of geometry.
Black Dragon Arrow:
The design of the arrow corresponds to the same arrow that comes with the Predator Bow from Grabcad by Marcos MC, just textures have been changed to carbon fiber, feather hawk, the quiver was designed by my build on leather and black metal, it can be crafting in the forge in the misc category. The arrow has no gravity, if someone wan it with gravity, send a message.
Where to find them:
All bows can be crafted from the Dwarven category at the Forge.
Changes from Skyrim Legendary Edition:
Converted record header for compatibility with Skyrim Special Edition
Removed bow models from another mod that were a part of the original release
Updated the bow models and the arrow model for Skyrim Special Edition using
SSE NIF Optimizer
Packed assets into .bsa files for a cleaner installations
Added Black Dragon Arrow to arrow leveled list
Merged all plugins into 1 .esp to free up additional plugin space (Optional download)
Cleaned using 
xEdit
.
Compatibility:
Should be compatible with everything.
Compatibility patches for
ABT SE - Arrows and Bolts Tweaks Special Edition
as optional download.
Installation:
Recommended installing through NMM/MO/MO2/Vortex
- Manually dragging and dropping the files from the archive to the Data folder, then activate the .esp(s) from the game launcher or in-game manager.
Uninstallation:
Use NMM to uninstall or delete the corresponding files in the Data folder.
Change Log:
1.0 - Initial Release
1.1 - Renamed .esp (For Merged version)
       - Repacked .bsas (For Merged version)
       - Reverted separated version back to loose files
1.2 - Added gravity back to the Black Dragon Arrow projectile
Permissions:
Feel free to use this mod in your mod, just always adding designers mentioned and me in the credits.
Note: quicksilverva has explicit permission from the original author to port this mod to SSE, and requests all other questions regarding usage in other mods to Alrock10.
Translations: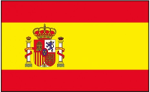 Thanks:
Nicoroshi once again for your help.
Scatterface for the Metal Compound Bow model
3DSam79 for the Simple Metal Compound Bow model
Marcos MC for the Predator Bow model
Tomb Raider for the Bow Zingler and Wood Compound Bow models (?)
TedKuruk for the arrow graphic.
THIS IS A NEXUS EXCLUSIVE. UPLOADS AT OTHER LOCATIONS
NOT DONE BY ME OR Alrock10 ARE UNAUTHORIZED.