File information
Created by
Kanbara914 - Caenarvon
About this mod
Yue Qingshu silk armor from Sword and Fairy (Chinese Paladin) ported to SE for CBBE 3BA and BHUNP with custom hdt-SMP cloth physics. Includes weapon and extra texture set. Craftable and balanced with glass armor stats. Posted with permission and blessing from original asset author.
Requirements

Permissions and credits

Translations

Changelogs

Donations
Please read the mod requirement and follow the instruction below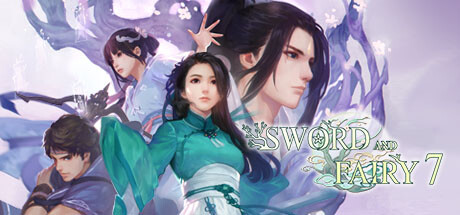 Thank you 
Kanbara914
 for allowing me to work on this awesome armor


Description
Skyrim Special Edition port of Yue Qingshu silk armor.
The armor was wore by Yue Qingshu, the heroine of the Sword and Fairy or Chinese Paladin 7 Demo
.
Bodyslides are made only for
Baka's BHUNP
and
Acro's CBBE 3BA
(does not support TBD, UUNP, CBBE physics or CBBE SMP)
Semi-lorefriendy, glass armor stat for game play.
Features
The armor has hdt-SMP cloth physics. Non-SMP option is included.
Hair, skirt and sleeves are SMP enable.
Shoes use Racemenu highheel system
Support bodies: BakaFactory's 
BHUNP
 or Acro's 
CBBE 3BA

Caution: SMP cloth physic is optimized for gameplay and combat. It won't withstand some screenshot poses, there will be clipping and weird behavior when pushed. Please keep it in mind 
5 texture sets and weapons to match each one are also included:
Imperial, Blood, Sakura and Celestial

(These alternate textures are edited from the original by Caenarvon)
Requirements
1) 
Bodyslide and Outfit Studio
  -  To build the outfit
2) BakaFactory's 
BHUNP
 or Acro's 
CBBE 3BA

3)
Skinned Mesh Physics

& 
XPMSSE
  -  To make physics work
4) 
Racemenu High Heels
-  to make shoes work
Always place any outfit mods after these in your load order

Installation


1) Install all the requirements and make sure they are up and running
2) Unpack the zip file with your mod manager of choice (MO2 is the correct answer)
3) Enable the mod in your load order
4) open bodyslide and select group
5) outfit is in the group [Caenarvon] Yue Qingshu
6) Batch build with your favorite bodyslide preset and exit
7) The armor is ready for your gameplay
To get this armor in game: Either use 
additem menu
 or craft at the forge (use glass armor materials)

Credits


Mesh and texture porting, alternate texture retouch, SMP cloth and hair, esp editing and Bodyslide conversions were done by 
Caenarvon


Special thanks to: em486 for helping with the xml,
immyneedscake
 and everyone who helped me along the way
+
The power of Discord democracy
+
And Kanbara914 for awesome asset and permission
Screenshots were taken at New Hangzhou location mod
Silent Horizon ENB

This port was voted by members of the Mikoshi, my discord server
If you would like to see my work, contact me or vote on my next port, feels free to join. Everyone is welcome and can vote regardless of who you are
DISCORD


TWITTER




From the verge getting taken down to a hot mod, it's been a real journey.
Thank you for all your support