File information
Created by
Smooth
About this mod
We have been waiting for a long time. New magic casting animation.
Requirements

Permissions and credits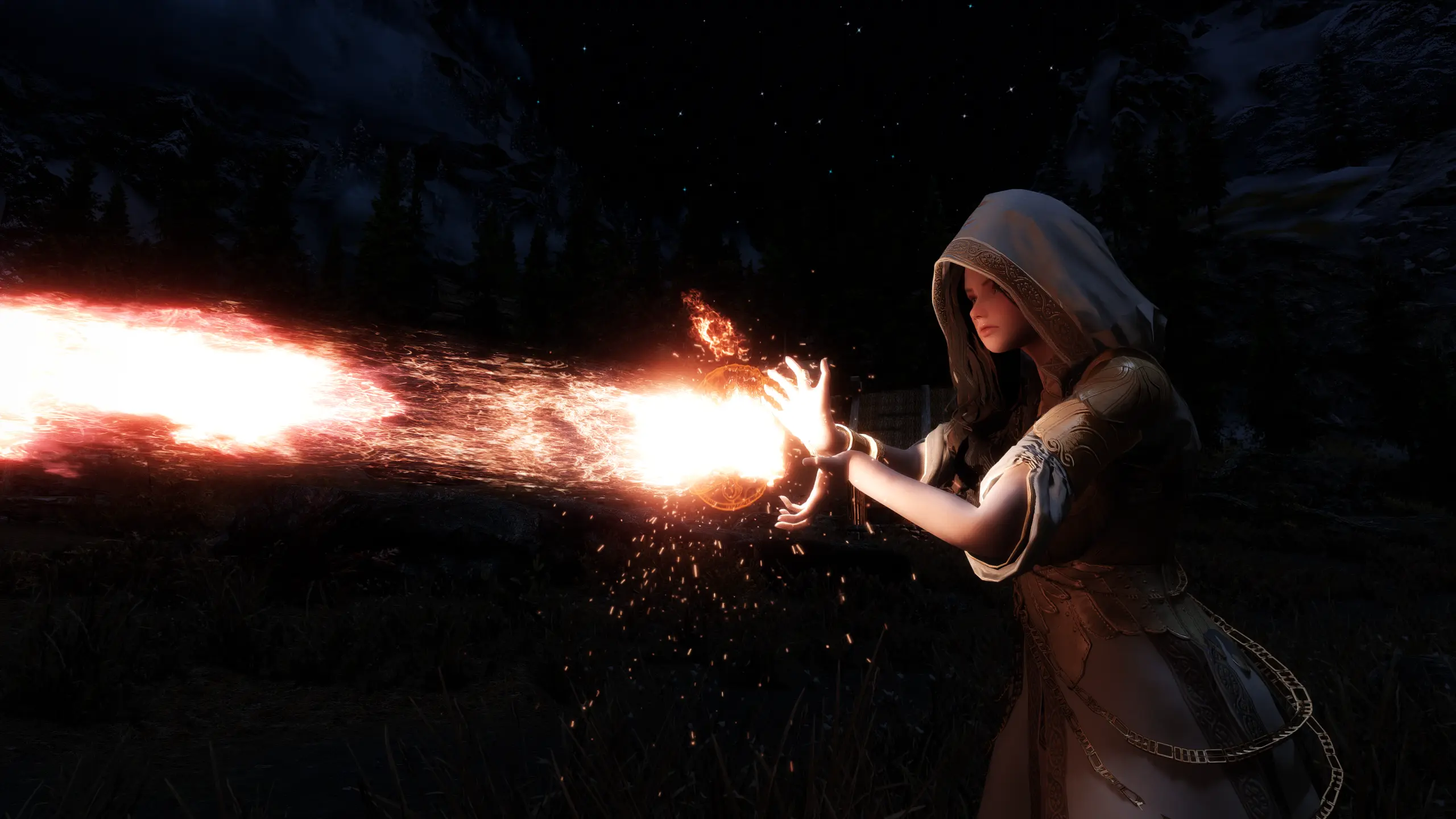 3.2 update master spells Animation
All animation content can be previewed for free on my YouTube channel.
https://www.youtube.com/channel/UCGSVlE3J2QGRRdI7PfhAiuQ/playlists

3.1 Update Note

- Fixed an issue that resulted in stupidity when wearing magic in the left hand and weapons in the right hand.This mode contains 32-bit hkx files.

Do not erase or convert 32-bit hkx files to 64-bit.

This file is a fake file that modifies the mannequinization of the left hand when the magic is mounted only on the right hand.

You can ignore Nemesis' warning.
Leading mode

Dynamic Animation Replacer
https://www.nexusmods.com/skyrimspecialedition/mods/33746

Smooth Combat - Non Combat Animation System
https://www.nexusmods.com/skyrimspecialedition/mods/45221

I don't make a turning animation.

When installing the mod from the link above, you must install the rotation motion removal as well.