File information
Created by
trion77
About this mod
An Ayleid crystal sword obtained through a unique heist!
Requirements

Permissions and credits

Translations

Donations
In ancient times the Ayleids experimented with storing great amounts of magic when their techniques suddenly backfired!
They tried to create something that would inflict immense magical damage, but it came at a cost.
The Blade steals Magicka from all it touches and has been mistaken for a Welkynd Stone on several occasions


Weapon Type: Sword
Resolution: 2k and 4k respectively
There is a crafting book located alongside the unique enchanted sword!
Sword Enchantment:
Drains 30 Points of Magicka for 2 seconds
Does 30 Magicka Damage
Soul-Trap
Unlimited Enchantment
CURSED:
The sword is cursed and causes all spells to cost 30% more to cast!!!



It is currently located in the basement of the Thalmor Embassy!
To get it you will have to find the key hidden on one of the guards, many new guards have been added!
There are several fake keys scattered amongst the guards, it's up to you to find who has it!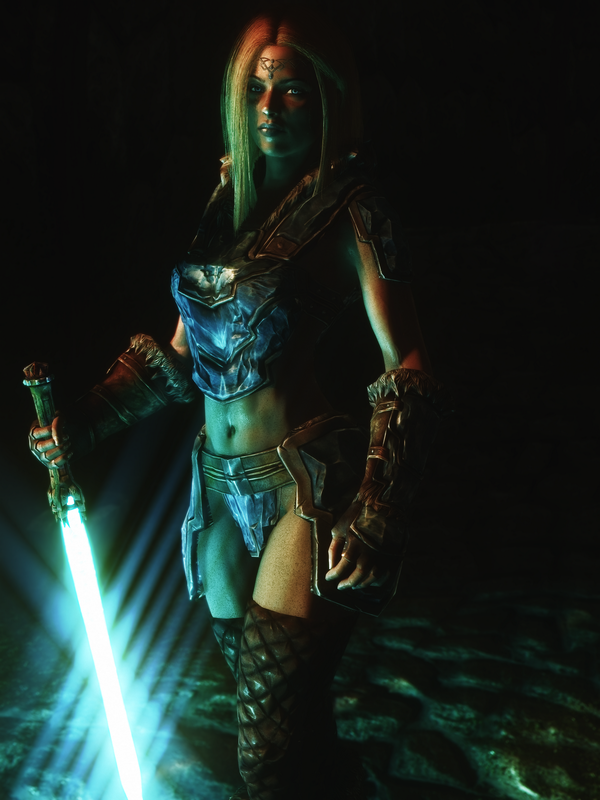 (Screenshot by SmokeyUril)

Blender 2.8.2
Substance Painter
Gimp
Substance Designer
Photoshop


Talented ScreenArchers:SmokeyUril
(
https://www.nexusmods.com/skyrim/users/25322069?tab=user+images
)
~DD~
(
https://www.nexusmods.com/skyrimspecialedition/users/20632314
)
ZerOxShadows
(
https://www.nexusmods.com/skyrim/users/6446614?tab=user+images
)
Cubemap:

Humus


As with all my stuff feel free to use it in your own mod as long as you contact me first!
Twitter

Patreon