Konahrik's Accoutrements Upscaled Textures
Konahrik's Accoutrements Upscaled Textures
File information
Created by
kartoffel
Virus scan
Some manually verified files
About this mod
Some guy requested this, and I was playing animal crossing so okay. 4x diffuse.
Requirements

Permissions and credits
Will write a better description
later
maybe. If you look at my profile you can see I upscale a lot of stuff and info, blah, blah.
This:
I upscaled textures of Konahrik's Accoutrements with ESRGAN.
Is this a flawless masterpiece?

No, this is something my computer did while I played animal crossing, because computer smart. If an actual texture artist made something at 4x resolution of the original, it would be better than mine. But alas, there isn't, and I am lazy and untalented. Therefore, you get AI textures.
Kartoffel, does this really need to be 4x?
Sure why not?
Requirements:
Skyrim Special Edition - wow
Konahrik's Accoutrements
- as expected
Process:
All textures:   Remove BC1-3 compression with Bc1-smooth2 model.
Diffuse only:   Upscale 4x with interpolated model Manga109 and WeaponsAndArmor @ 0.5, Alpha channel is box model.
All textures:   Compress to BC7.
Resolution:
4x:   Diffuse
1x:   Normals, Specular
Why are Normals and Specular not upscaled?
The quality is improved, but the need to upscale is excessive in my opinion. Quality is improved by removing BC1-BC3 compression.
Difference of block compression BC1, BC3, and BC7:
In dds texture (the textures skyrim uses), compression via BC1, and BC3 (with alpha), is blocky. Because of this, in original Skyrim, people sometimes leave textures uncompressed. Uncompressed has a big file size. 
With the new block compression, via BC7, it is nearly the same quality as uncompressed, but has the same size as BC1, and BC3. However, this is only supported in Fallout 4 and Skyrim SE.
So even If I do not upscale, by removing BC1-BC3 artifacts and compressing as BC7, the quality is improved.
TLDR: Even without upscale, there is big difference. NO MORE BLOCKY! @400% zoom, so you can see the difference.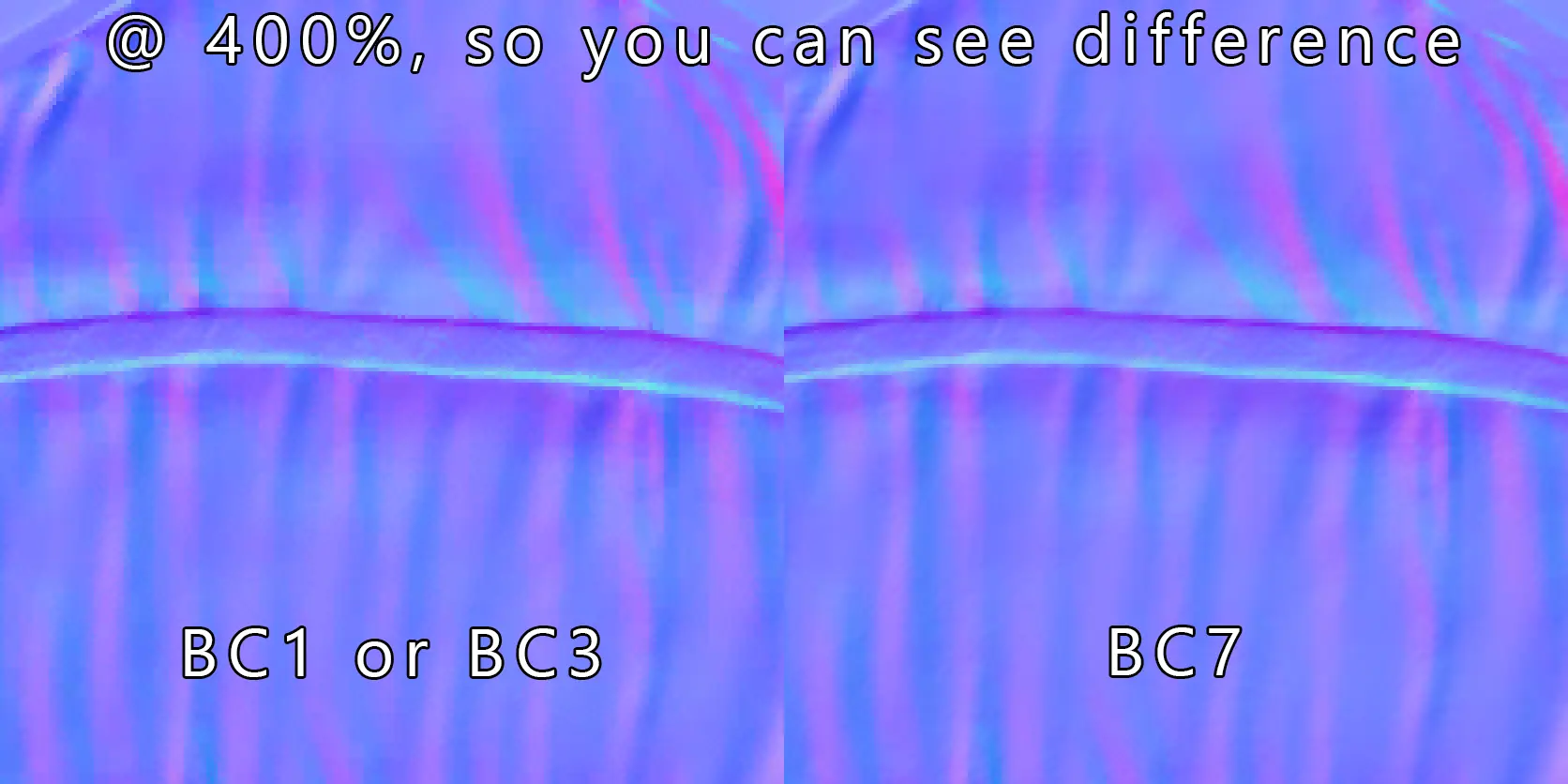 Compatibility:
Cannot use with Skyrim Legendary. See "Difference of block compression" above. If you change this BC7 -> uncompressed or BC1, BC3; then, it will work.
Permissions:
I don't care. Follow rules of Edhelsereg
Credits:
Edhelsereg;  Konahrik's Accoutrements
xinntao; ESRGAN
Honh / ptsruder ; image enhancing utility
Alsa; Models
Game Upscale Discord and Wiki