Vivid Landscapes - Rocking Stones and Mountains - With or Without Parallax
Vivid Landscapes - Rocking Stones and Mountains - With or Without Parallax
File information
Created by
Hein84
Hey folks!
Now that Parallax effect is possible I proudly present my newest addition for Vivid Landscapes, 
Rocking Stones and Mountains Parallax SE
The package applies parallax-depth to rocks and mountains, they will come out a lot more 3D.

This MOD works with or without Parallax

but if parallax is used Better Dynamic Snow 2.0 or at least it's esp is needed,
otherwise snowy rocks won't render!
You need 
Better Dynamic Ash SE
 as well if you play Dragonborn DLC
I'm going to add more parallax stuff over time
and thanks a lot for your support!

Patreon

_ _ _ _ _ _ _
Check out my other mod for SE:
Vivid Landscapes - Orc and Farmhouses

Vivid Landscapes - Field of Grass

Vivid Landscapes SE
 not updated yet
_ _ _ _ _ _ _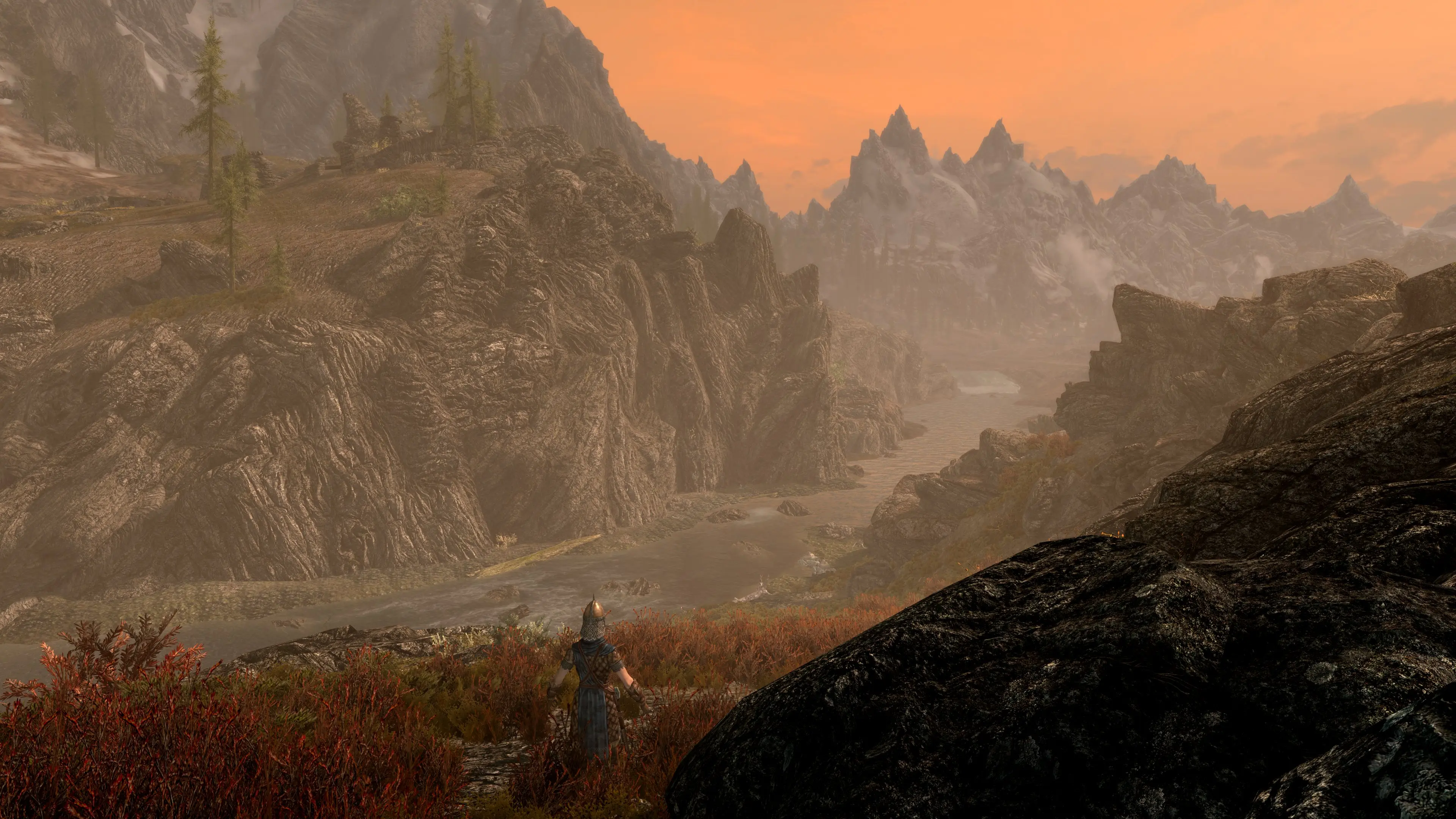 Info:
- Smim is integrated
- Edited/rescaled all UV-maps,
took quite some time;)
_ _ _ _ _ _ _ _
about PARALLAX
In simple words, parallax is a advancement of normalmapping,
though the depth-information doesn't get simply "drawn" on the surface, it rather warps 
the texture itself in the desired direction.
You can imagine the parallax-texture as kind of radar map like the NASA ones from Venus.
The depth effect can get triangulated out of it.
It is not as sophisticated as high end Tessellation and a much older technique, but still nice :)