Keizaal ENB Special Edition
Keizaal ENB Special Edition
File information
Created by
luxor8071
About this mod
A semi-realistic ENB preset with a touch of fantasy. this preset provides beautiful and realistic daylighting, awesome sunrises and sunsets, dark nights and interiors.
Requirements

Permissions and credits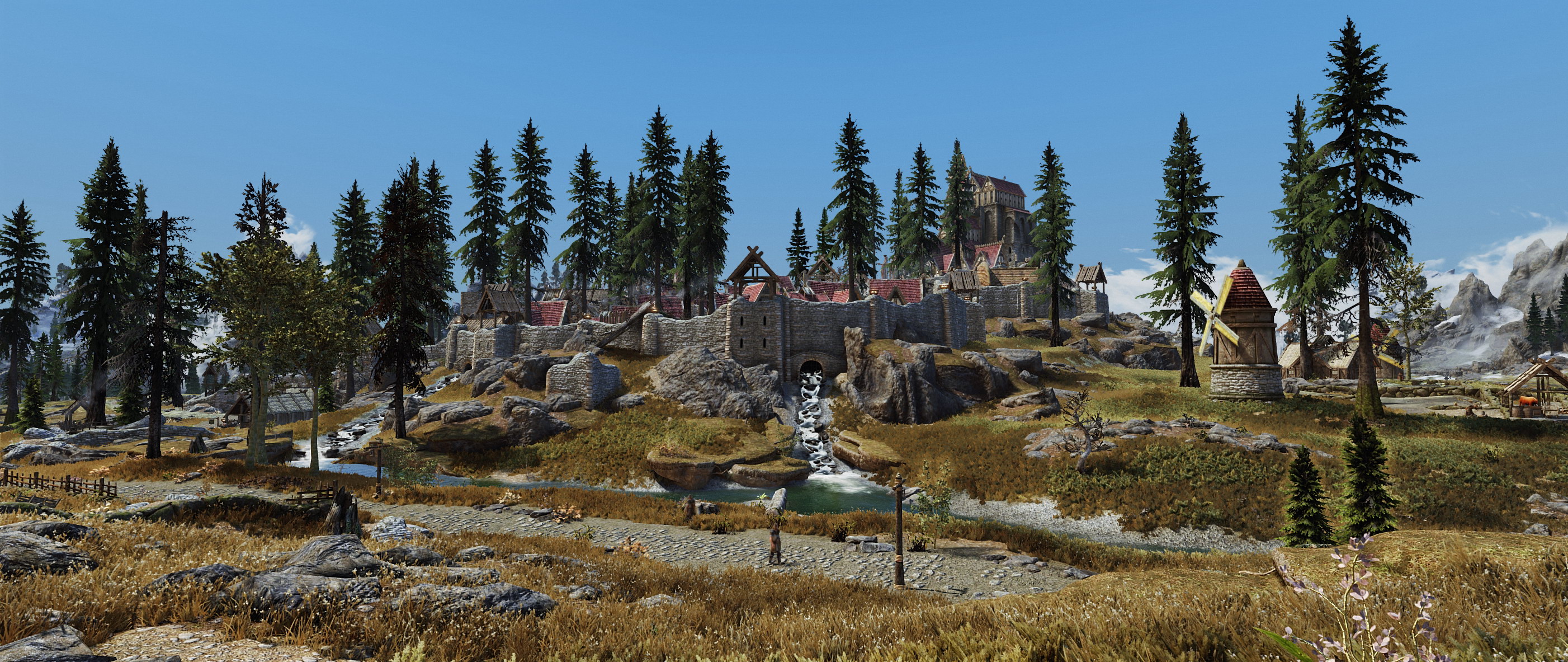 Keizaal ENB is back.
A semi-realistic ENB preset with a touch of Fantasy.
This Preset provides beautiful and realistic Daylighting, 
awesome Sunrises and Sunsets, dark Nights and Interiors.
Therefore it's a good idea when you are equipped with Torches.
Multiple Weathers Support.
All Effects are customizable through the ingame GUI.

Required: 
NAT - Natural and Atmospheric Tamriel or
Obsidian Weathers and Seasons
ELFX, ELE (optional)
ENB Helper SE
Recommended:
Skyrim HD SE
Realistic Water Two + ENB Textures, Verdant Grass.
Skyrim Flora Overhaul SE.

3D Plants, Realistic Aspen Trees, Ethereal Clouds.

INSTALLATION:
Download the latest enbseries for Skyrim SE from enbdev.com.
Copy d3d11.dll and decompiler_46e.dll and paste into your Skyrim SE Main Folder.
Download Keizaal ENB Special Edition, unpack and copy all it's Content into your
Skyrim SE Main Folder.
Change or add these following lines:
SkyrimPrefs.ini:
fGamma=1.0000
bSAOEnable=0
bDrawLandShadows=1

All Credits goes to:
Boris Vorontsov
phoenixfabricio
Guzio
JawZ
Marty McFly
MaxG3D
Kingeric1992
Crosire
Loadus
Ceejay
Prod80
Adysss