File information
Created by
THBossGamer
About this mod
this armor does not support cbbe or unp bodies but it will work in game with no problems i'm looking for someone to add body slides for cbbe and unp as patch if you do just send me a message .
Requirements

Permissions and credits

Translations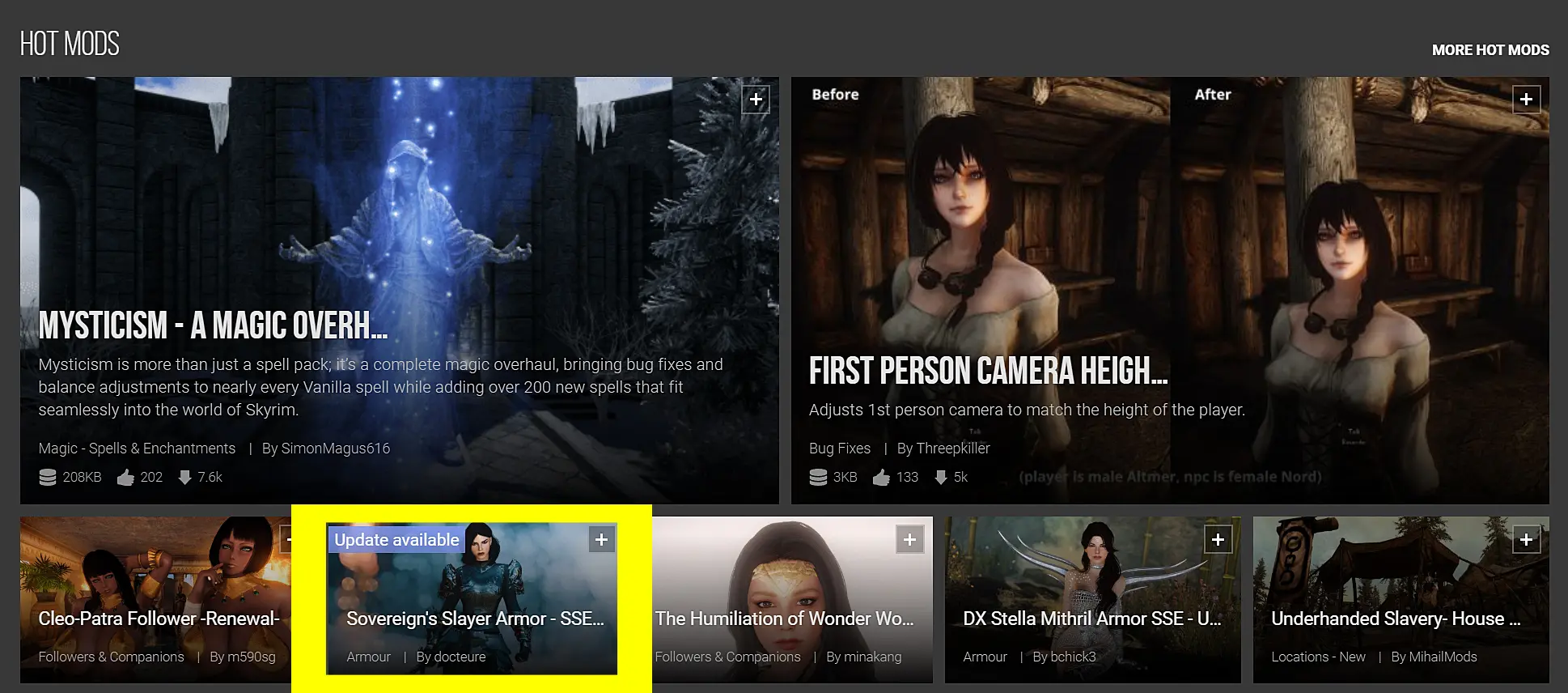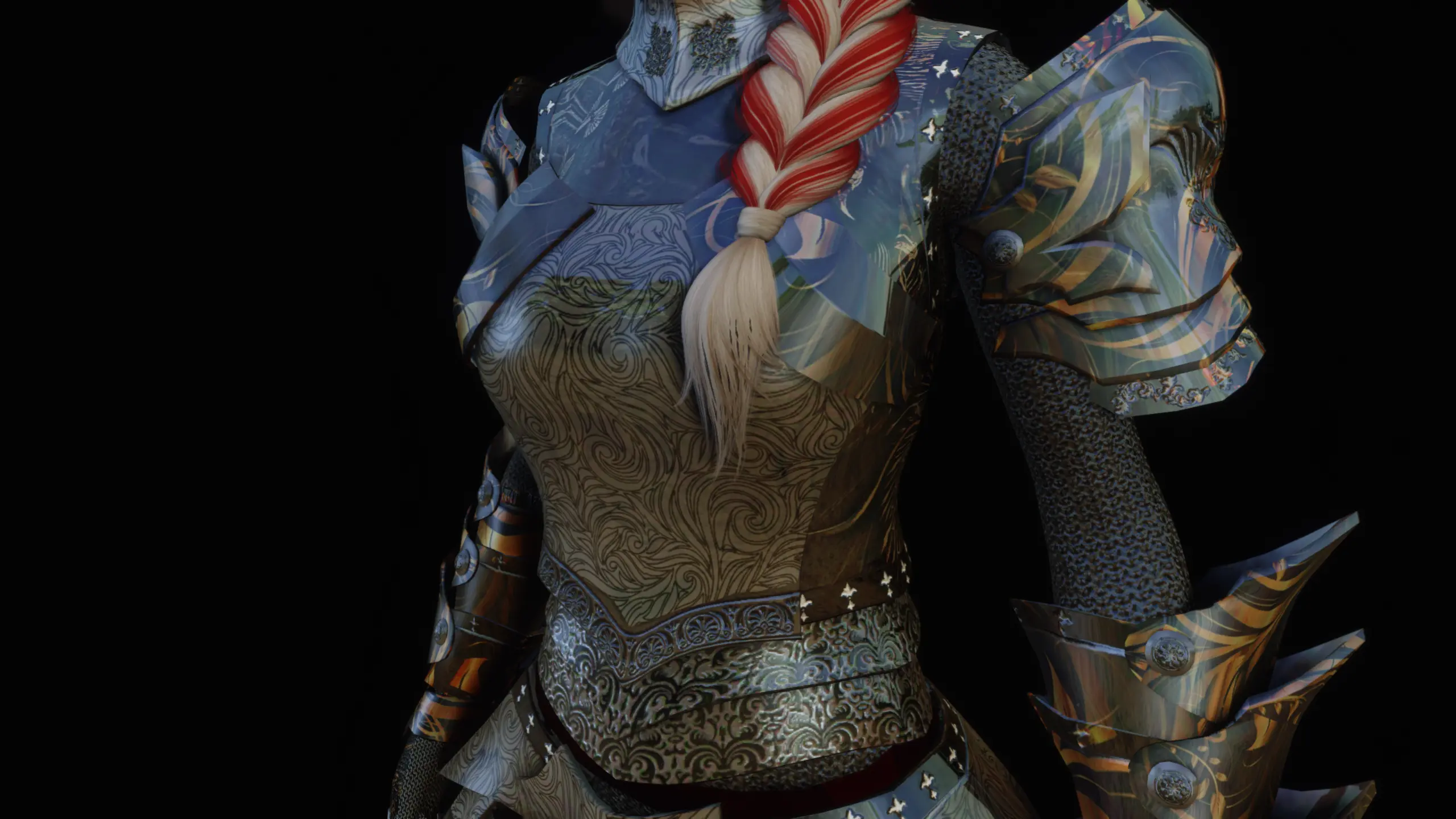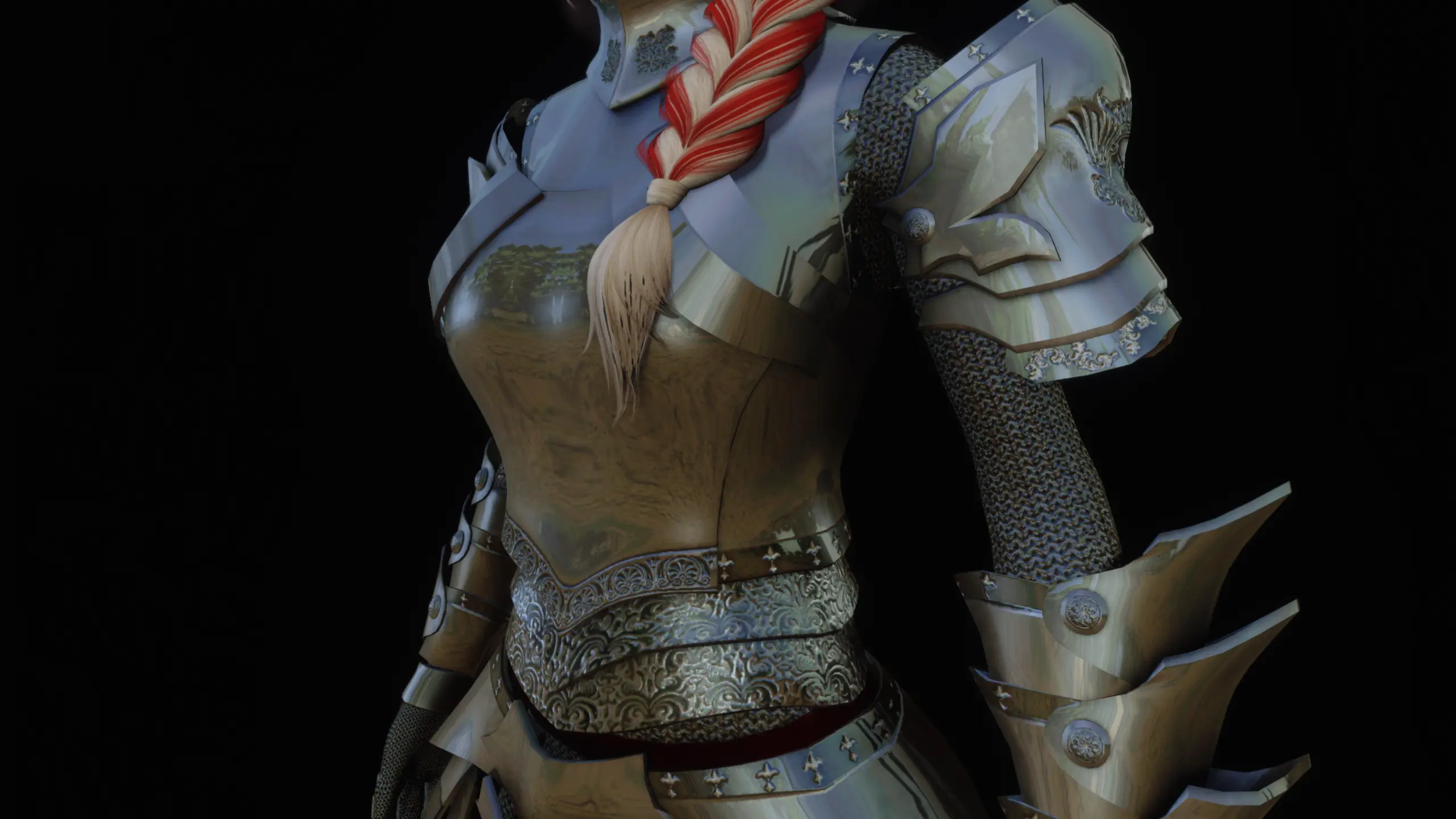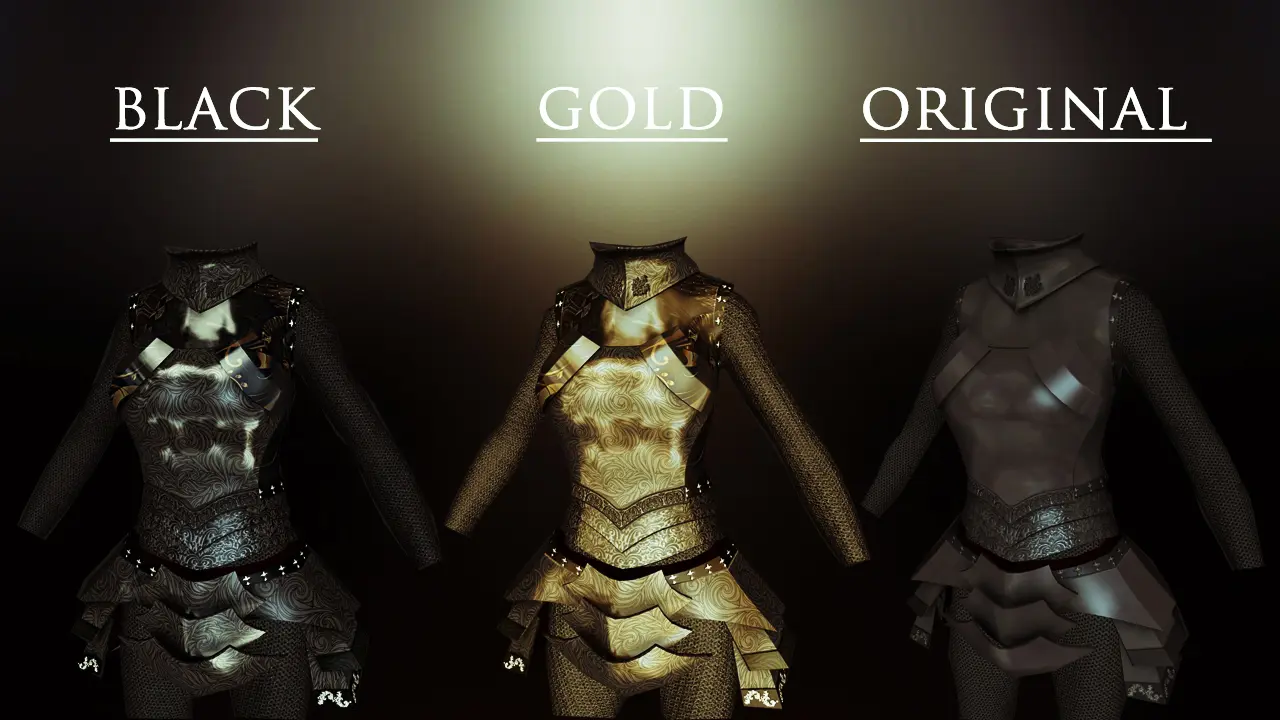 This armor mod from yurica it adds Sovereign's Slayer Armor  set in game with greatsword too, this armor and weapon completely 
been overhauled from ground up with improved textures and lightning properties also improved, armor and weapon comes with 
4k texture also added 6 new different colors you can choose from fomod also added hdt to skirt .
(How To Get ARMOR IN GAME )
 Armor and weapon set can be crafted under the Daedric category.
They can also be fully improved in the workbench
if you are too lazy than use Ultimate Mod Explorer to find armors in game 


(MOD Requirements For SKYRIM SE)
-------------------------------------
1-XP32 Maximum Skeleton Special Extended
2-FSMP - FasterHDT-SMP
3-RaceMenu High Heels Fixes 
( INSTALLATION )
just installed through any mod manager you like 
version 1.3:


----------------------------------------------------------------------
-fixed hdt smp on skirt was not working properly 

-fixed and replaced hdt high heels with RaceMenu High Heels

-removed hdt high heels esm from plugin

 -added all armors colors in single plugin 

-removed fomod-removed all extra files from mod folder 

-added new xml file for physics to work properly -minor fixes 



PERMISSION & Credits
 i have permission thanks to yurica

big thanks to all who support me and to mod authors worked on cbbe please give them all credit .

yurica
 (as the original author).
THBossGamer
 for the textures and HDT-SMP for Skirt.
Jeir
 for sculpting to base body, BodySlide sliders (incl. manual editing), edited plugin and WordArt.
docteure
 (myself) for fixing "baby" gauntlets, bone weight (incl. manual editing), edited plugin, and quality control.
ousnius
, 
Jeir
, 
Caliente
 (CBBE team).
MithosSWE
 for HDT-SMP troubleshooting.
Kuro89
, 
ScarletStreak
, and 
starkhark
 for screenshots.