File information
Created by
Haladoon
About this mod
Not sure if there is any Heavy Armor for the Dark Brotherhood out there, so I thought I'd make some using the Ebony Armor and making my one design. Enjoy!
Also check out my Dark Brotherhood Shield: Comes with 5 shields. 3 variations of basic light shield and this one below. Heavy Shield. Check out the mod below.
Haladoon's Dark Brotherhood Shield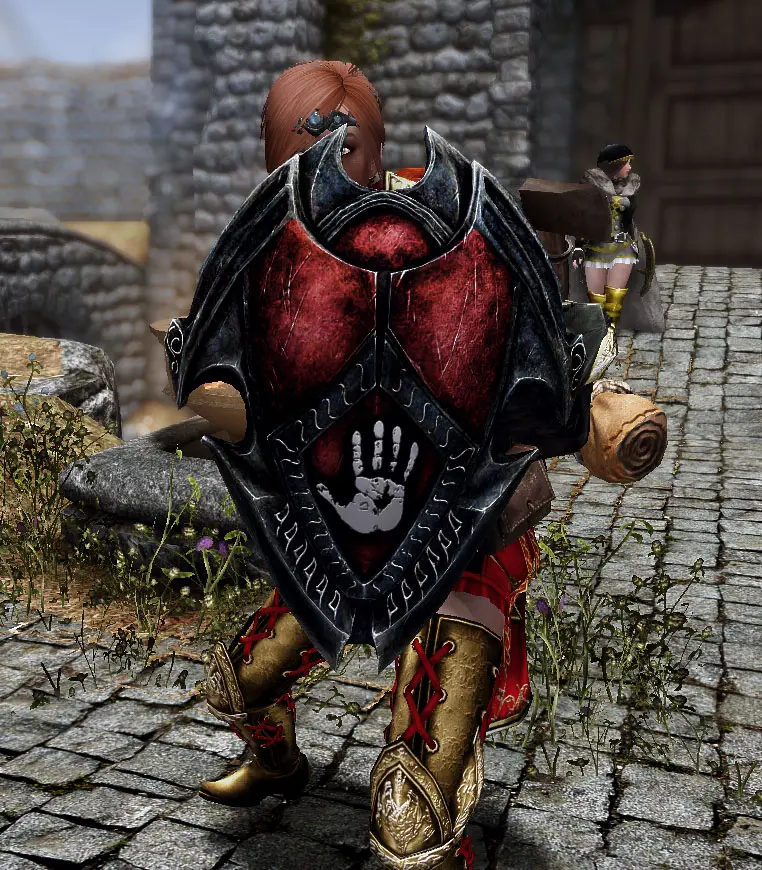 Version 1.1 changes:
Added Enchanted Version in DB Sanctuary by the Light version.
Arnbjorn now wears this Armor.
Slight DECREASE in the armor stats to prevent Overpowered gear. Around the same as Ebony.
Enchants on this armor can also be Disenchanted.
*Due to red and black being the most popular, red will no longer be updated. If you want to have red, simply switch out the textures.
This armor is under Ebony for Smithing, but you don't need any Perks to make it. I layed 11 Ebony ingot in Whiterun by the Crafting station to give you a head start if you don't have any yet. Other than Ebony, there is 2 more ingredients you need and that is Leather Strips and Nightshade. Nightshade can be found all over Whiterun. It's usually by graveyards, shrines and Alchemy shops. I used Skyrim HD texture to make it.
To make: Go to Smithing Furnace with Ebony Ingots, Leather Strips and Nightshade flowers. If you need leather strips, download my other mod and buy some from Cybil or any other Hunter Vendor: -->
Hunter Vendors

NEW BLACK AND RED VERSION: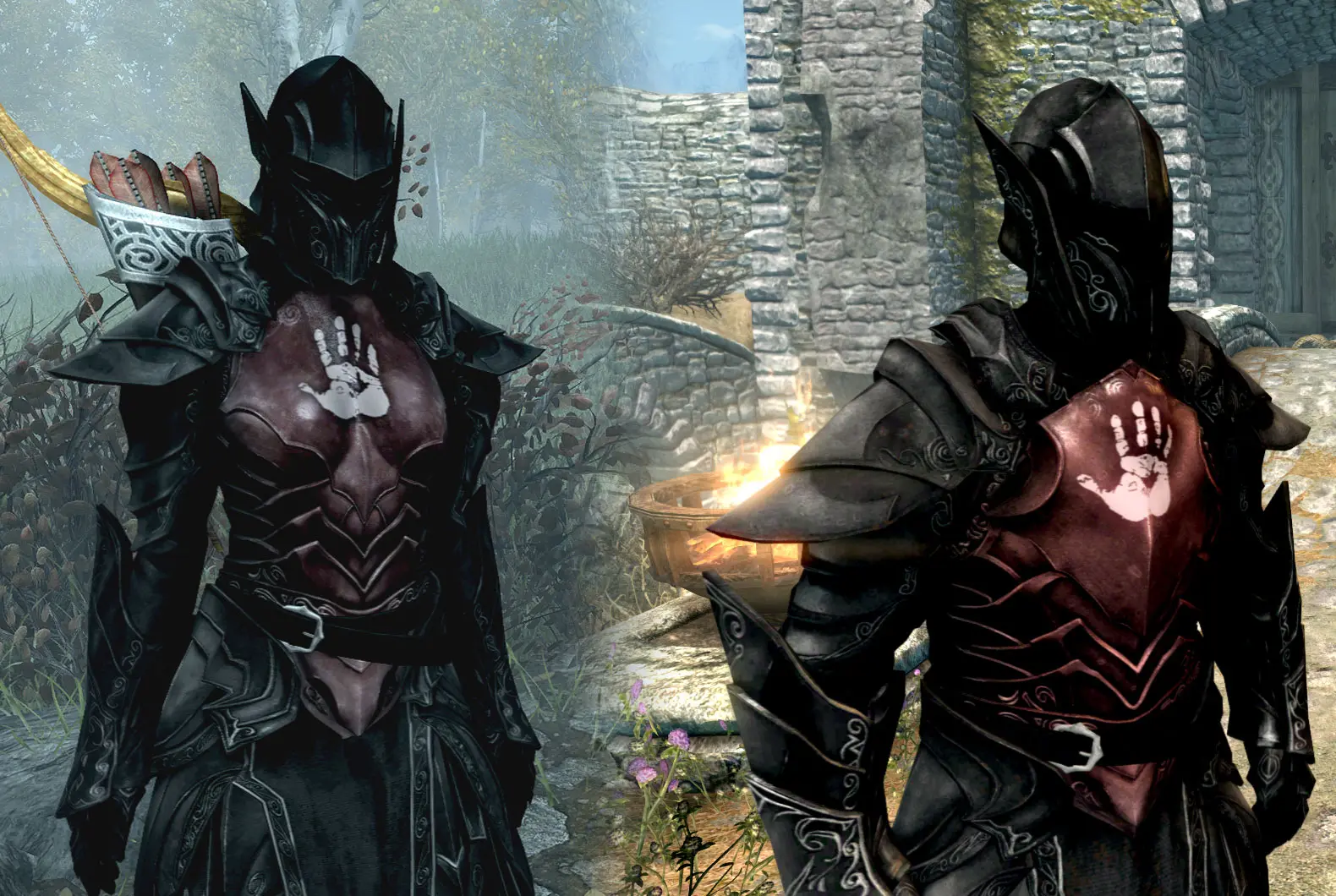 TO UNINSTALL:
Go inside Data folder and remove:
DarkBrotherhoodArmor.esp
Go inside Meshes>armor>(remove dbarmor)
Go inside Textures>armor>(DBarmor)
Or just use NMM
UPDATED to have Enchanted Versions in DB Sanctuary.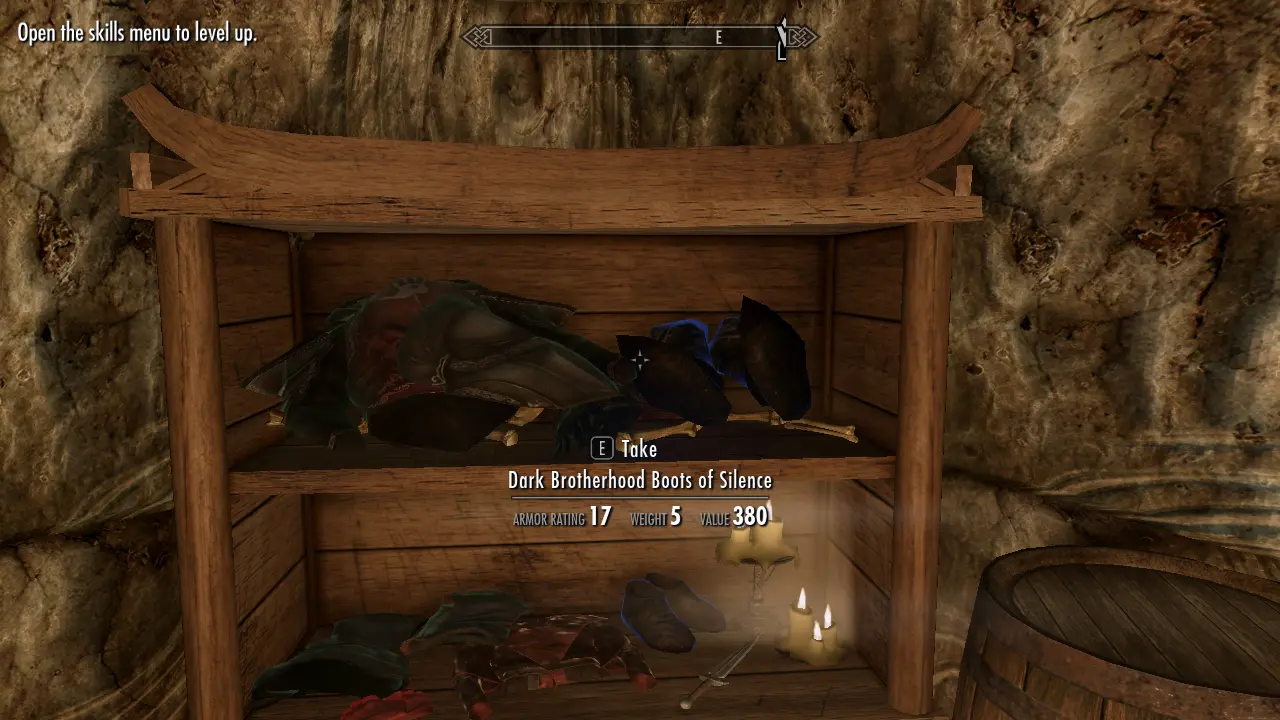 Arnbjorn now wears this Armor.