Underground - a dungeon texture overhaul
Underground - a dungeon texture overhaul
File information
Created by
T4GTR34UM3R
About this mod
an ambitious dungeon retexturing project wich starts with caves an nordic dungeons
Requirements

Permissions and credits

Changelogs

Donations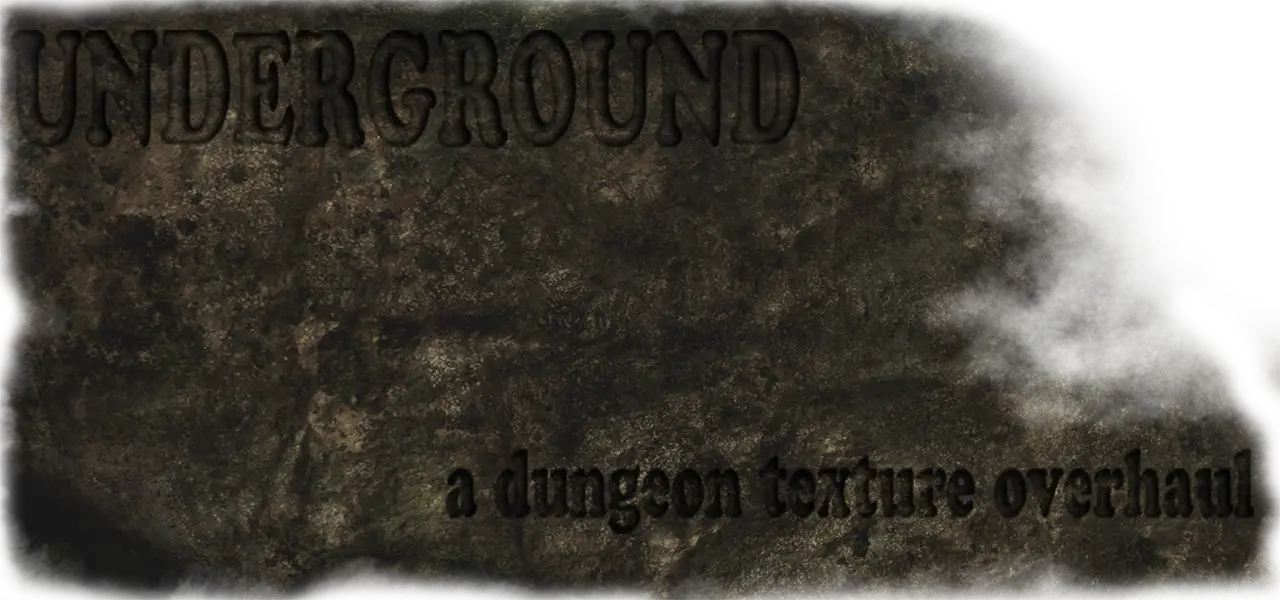 What this mod does:
Underground is a complete retexturing of all dungeons except the ships and the clutter.
It covers Caves, Ice Caves, Mines, Nordic Ruins, Dwemer Ruins, Imperial Forts, Riften and the Apocropha dungeons.
Installation:
This mod is provided as a completely modular FOMOD installer. Big thanks to LeanWolffor creating the initial installer once.
You can choose between three options:
-all dungeons with default Fort exterior
-all dungeons with darker fort exteriors
-and the third option allows choosing the dungeons you want
If you are choosing the third option there is something important to the imperial part.
You need to select the Imperial default OR the Imperial darker exteriors together with the basic Imperial textures. Otherwise you wouldn't install the exterior parts of the Forts.
I've created lod textures for Imperial Forts too. You need DynDoLod or SSELodGen.
Suggestions:
Since I don't cover clutter textures I would suggest 
Ruins Clutter Improved
 in combination with Underground.
Some of the textures will conflict. But you shouldn't care too much about it.
It is your choice which textures you want to keep. It depends on your taste which door textures you want to use for example.
I also want to suggest 
Relighting Skyrim
.
It really improves the immersion in dungeons and I didn't find lighting issues yet.
Final notes:
Thank you very much for your feedback and your suggestions.
And although the mod is in the final stage now I will maintain it like I'm doing it with my other mods.
I'm sure that I will have ideas for further improvements.
My other mods
Majestic Mountains
Blended Roads
Terrain Lod Redone