About this mod
An overhauled, modernized version of Dethroned\Maeven2 Adriana follower. She can be found in The Temple of Mara, Riften.
Permissions and credits

Changelogs
Adriana 2018-SSE
Adds a new follower to Skyrim 
Location: Temple of Mara-Riften
Race: Imperial
Class: Combat Warrior 1H
Comes equipped with Heirloom set of Blades armor and weapon
Marriageable: Yes
Requires:
 ApachiiSkyHair SSE 
Original Mod by 
Dethroned

Face by Maeven2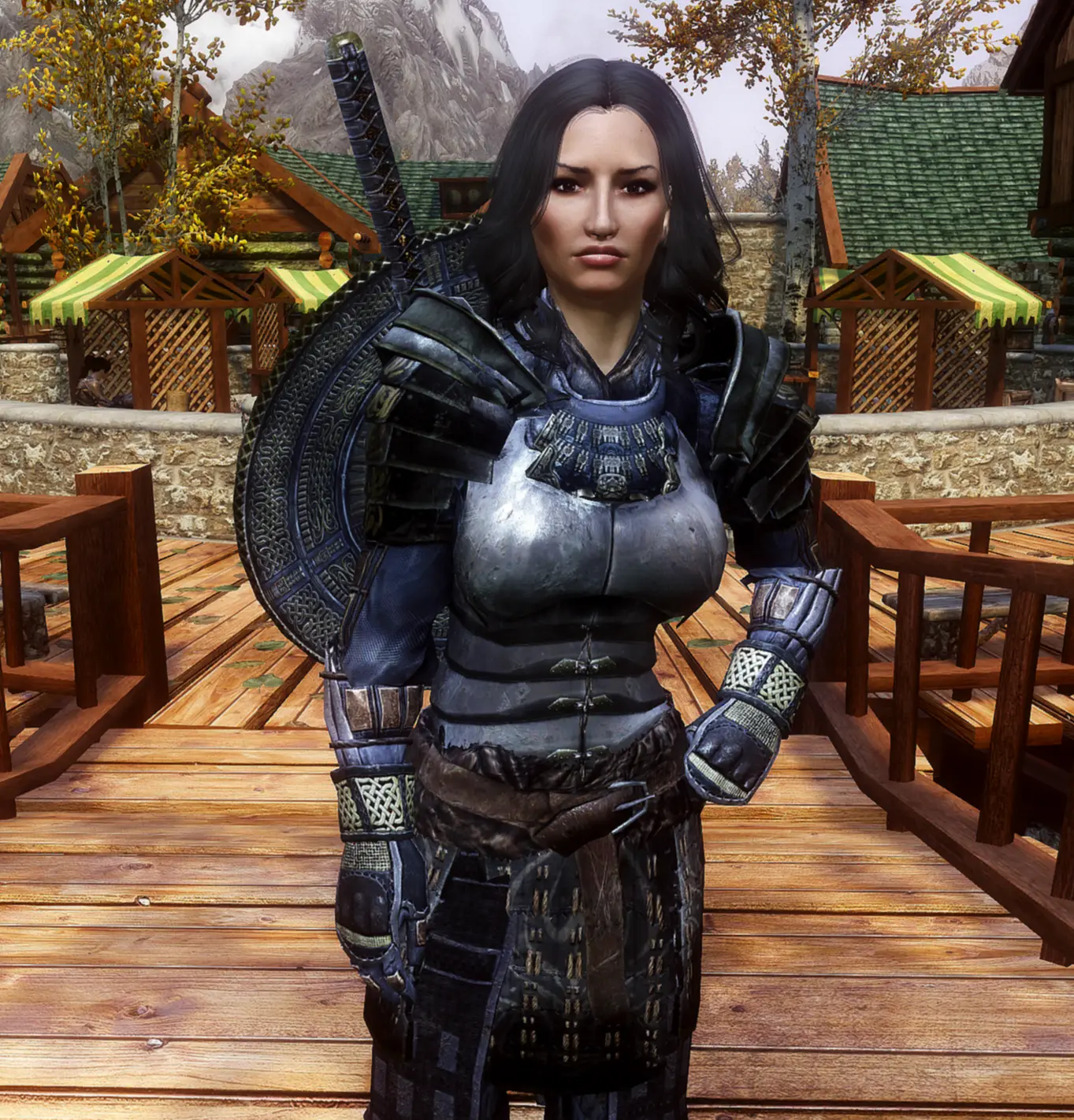 Should work with all Skin\Body textures.
FAQ
Q: How is this different from the original mod?
A: The original mod had a number of shortfalls. Namely, duplicate hairs would appear in Showracemenu, she is found naked, equipped only with a chef's tunic(not even wearing it). Had a not very useful combat class (archer), and no weapon at all.
She has been completely overhauled and modernized for SSE, and is now an effective and viable follower. The mod has been rebuilt using SSE tools and forms.
My other mods
Another Sorting Mod 2017-SSE
Bijin All-In-One 2016-SSE
Katria Follower-'Katrina' and RaceMenu Preset
Less Dragons 2016-SSE
Opulent Outfits - Mage Robes of Winterhold 2016-SSE
Proudspire Manor Dragonborn Edition 2016-SSE
Shani Black Armor for UNP-2016 SSE

Skysight - Simply Bigger Tree Lods - 2016 (Skyrim Classic)

Like my Renaming work? I've done Renaming work for the following mods,
Jedi Sith Light Armor
Battlemage Armour (Female) by Elianora -alt esp
Check out these fine mods and thanks to both them for featuring my work.


Recommended Mods (WIP)
Lucidity Sound FX - (Amazing Sound Remasters)