Lyngwi - A Nordic Village SSE
Lyngwi - A Nordic Village SSE
File information
Created by
skoomaface
About this mod
SSE port of Lyngwi - A Nordic Village.
Requirements

Permissions and credits

Translations

Changelogs

Donations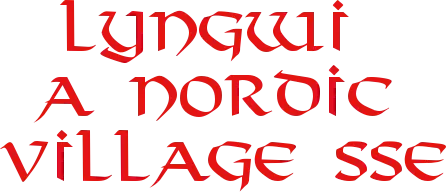 Compatibility | My Mods | Development List


ORIGINAL MOD

by skoomaface


- A new Nordic village north of Dawnstar
- Over 20 new NPC's and two Followers
- Childrens
- Three treasures to find
- Player Home
- Merchants, crafting stations etc.
- Fast travel point and an immersive fast travel system 
- No scripts/ meshes / textures only one .esp file
- Lore friendly
- Support for iNeed (you can refill water in Inn)
- AI Packages for all NPCs
- Common morning devotions
- Support for Frostfall (bigger source of fire warms the player to "Comfortable")
- Support for Containers and Leveled Lists Fixes
The immersingly immersive fast travel system and how to use it:

You can travel to and from Solitude, Windhelm, Dawnstar and Winterhold by boat (see pictures!). But first you have to  buy a key from the local Merchant (Marada, hangs out at this small hut most of the time). When you have the key, go to
the docks, on the left you will see a door go through it and open the gate to your destination. The shields beside the  gates will tell you to witch hold you will travel. It maybe sounds a bit complicated but it really isn't, I just wanted to
avoid scripts.



It is located on a small island north of Dawnstar. It consists of residential buildings for NPC's, a Mead Hall, a Greathall and 
a player home.


skoomaface
for permission to port
Lyngwi - A Nordic Village