File information
Created by
gg77
About this mod
Come visit the Pinnipeds Island with its Nordic Shack and its animals … (NO DLC needed)
Permissions and credits

Changelogs
Come visit the Pinnipeds Island with its Nordic Shack and its animals ...
(NO DLC needed)
The Isle of Pinnipeds is located at the East of Dawnstar Sanctuary
->->->->->->->->->->->->->-><-<-<-<-<-<-<-<-<-<-<-<-<
HORDES/ARMIES of Animals:
Place Pinnipeds, Penguins and Orcas wherever you want through Skyrim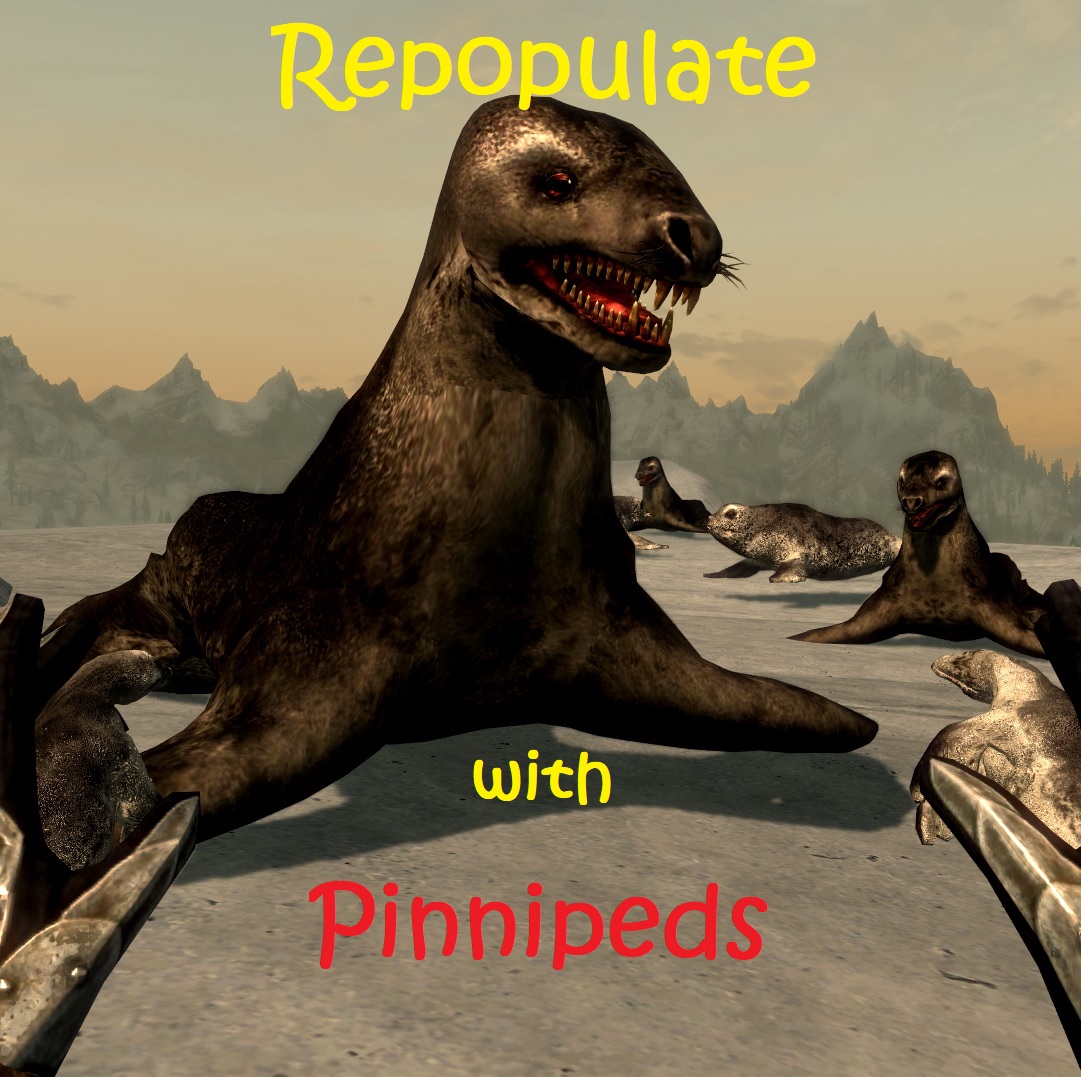 This mod adds the ability to quickly create hordes of animals with the scrolls found in the Nordic Shack Chest or with the animals (5, 15, 50, 100 ...MORE ? ... ATTENTION with the freezes in your computer !).
To obtain these creatures, simply use scrolls found in the chest or with the animals. Now open up your inventory, navigate to "Scrolls" and there they are. You throw them and when they hit the ground they hatch into animals …
SUMMONABLE MOUNTS/FOLLOWERS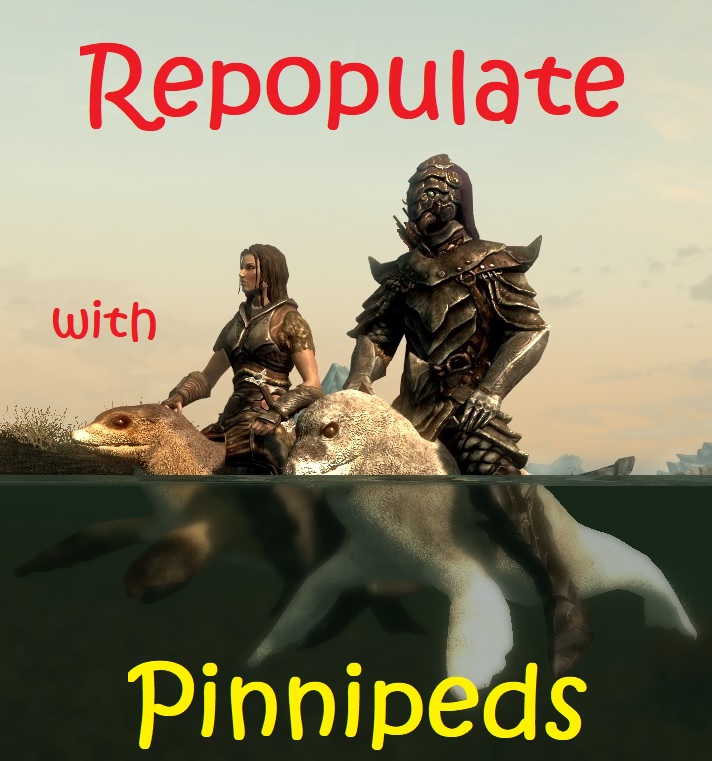 With the Books/spells that you can found in the Nordic Shack Chest
With the books, you have the spells (Duration of the summon: 3 min) ...
If problem with the mounts you can try a fast travel
You can put in your Skyrim.ini the following settings (you can copy / paste the following):
[Camera]
fVanityModeMaxDist=2000.0000
fVanityModeMinDist=10.0000
fMouseWheelZoomMinDelta=0.0050
fMouseWheelZoomSpeed=0.8000
fMouseWheelZoomIncrement=0.01
fMinCurrentZoom=0.001
These settings allow you to see the mounts correctly, whether your character takes his weapon out or not
And if you want to be accompanied by a companion, it is possible with the mod
Horse Branding by fLokii
(Easily mark any mount for followers to ride)
COMPANION
(Winston the Penguin with his child)
You can find this pet in
The Nordic Shack
You can talk: Wait - Follow - Trade - Favor - Dismiss, with this Penguin !
You can only have one follower at a time: if you want a different one, you need to dismiss the first one before you recruit them.
If you have any problem with the dialog box, or if telling the follower to return at home doesn't dismiss him, or if you have lost the active follower, you can try this:
Type "²" or "`" or "~" key to get into console, and type:
set playeranimalcount to 0
With Amazing Follower Tweaks , or other mod with followers, if problem to dismiss the followers, you can uncheck this mod (AFT or other) when you launch the game
If problem with the Dialog Box of the followers/ companions (Wait - Follow - Trade - Favor - Dismiss) you can also enter / exit a house or make a fast travel
CREDITS
RoboBirdie/Berkian for some Animals and the Trophies in
New Creatures
; for the Teddies in
Teddies
Mihail for the Orca* in
Orcas- Mihail Monsters and Animals (mihail immersive add-ons- sealife- killer whale)
; for
Emperor Penguins- Mihail Monsters and Animals
; and for Re-modelling the RoboBirdie pinnipeds models (except the new leopard seal B mesh and texture by Mihail) in his mod
Seals and Sea Lions- Mihail Monsters and Animals (mihail immersive add-ons)
Kraeten for the Nordic Cabin in
Stormcloak cabin resource
Fluff Eisenkette for the Penguin in the mod
Fluff's Followers - Winston the Penguin
("Sure, I've no problem with that")
Penguin Model off of 123D
by Autodesk Premium
+++This mod uses a model under a BY-NC-SA Creative Commons License+++
Link to CC license
Canlocu for
Snow Penguins
("Yes, Just link to my page as credit.")
Free sounds
universal-soundbank
-
Sound Fishing
-
xeno-canto
***MIHAIL DISCLAIMER***
Thank you very much Ubisoft and associates, specially to Assassin's Creed: Rogue development team Ubisoft Sofia, for the permission to use their assets or part of their assets on my nonprofit, fan-made mods. Also thanks for the Nexus staff for the recognizement of this permission.
Remembering, as resquested
by Ubisoft, that this content:
It's not endorsed by Ubisoft or associates,
or related to their games, specially Assassin's Creed: Rogue;
It's not made for commercial usage, it's completely nonprofit,
as all of my work, including my fully authoral work;
And i don't own it, so, i don't challenge
Ubisoft's copyright on such assets.
Of course on my mods this assets can be modified or increased in order to fit the lore, mechanics, animations, and other goals, of the mod for Tes 5: Skyrim where they are now part here on my nonprofit creative series, but this modifications are not endorsed by Ubisoft, just kindly allowed by her.
Presentation of this mod by Killerkev:
->->->->->->->->->->->->->-><-<-<-<-<-<-<-<-<-<-<-<-<