File information
Created by
mindbody
About this mod
New normals, environment maps, and a new cube map as well as 3d-enhanced, color-adjusted textures and a more reflective environment map scale for the Aetherial and Dwarven Power Armors from Aetherium Armor and Weapons Compilation by lautasantenni. The result is a cleaner, shinier, more metallic-looking armor with more 3-D details.
Requirements

Permissions and credits

I updated the appearance of these armors for my current playthrough and gave them a shinier, more metallic, more 3-D appearance and I thought I'd share the result.  I hesistate to call this a retexture given that I didn't make all new diffuses but instead deepened shadows, brightened highlights, and adjusted colors - hence the term
enhancement
. The normals and environment maps are new, however, and I included a new cube map courtesy of
billyro
from his excellent
Flamberge
mod.
Screens were taken with
Rudy ENB NLVA
using  its LUT_5 which I customised a bit in photoshop. 
Find the SSE version here

Weapons ;)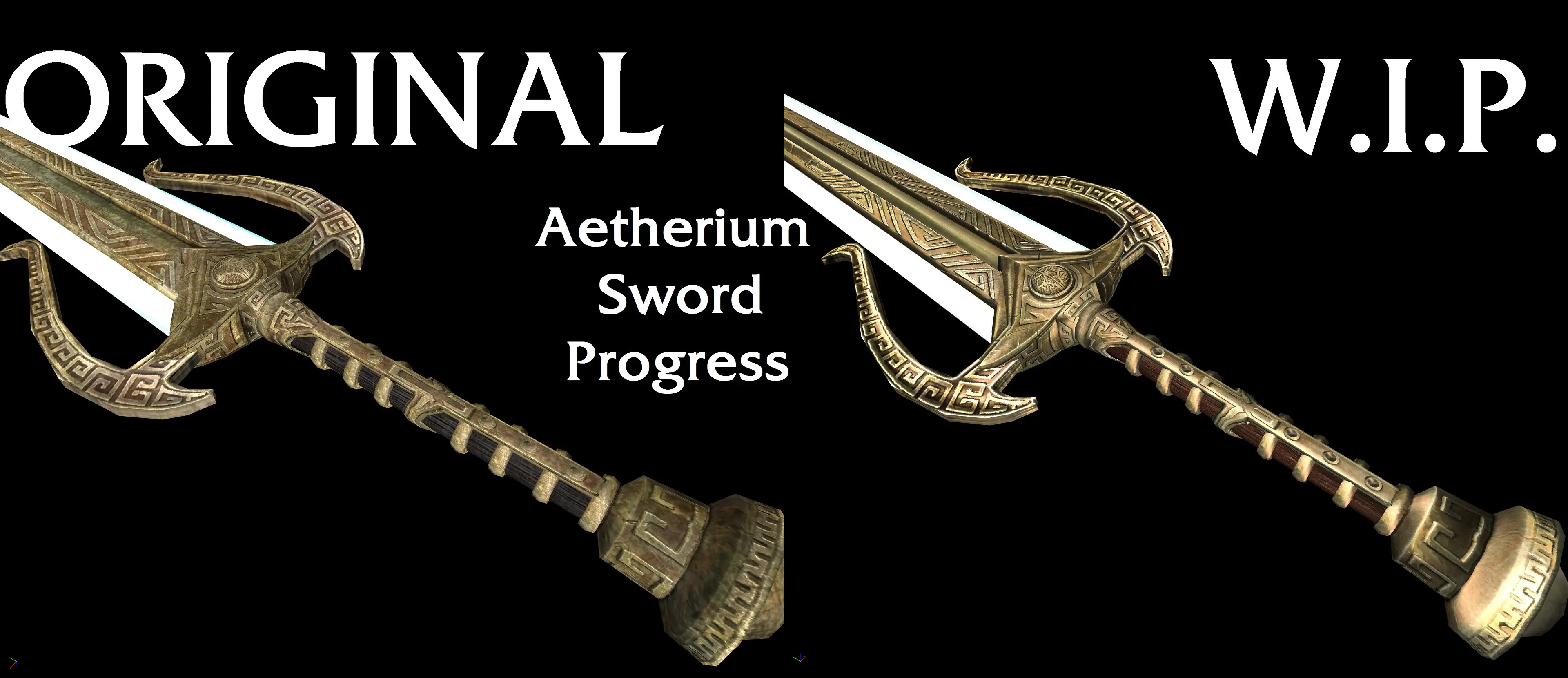 Install
after
Aetherium Armor and Weapons Compilation
by
lautasantenni
using your mod manager of choice or manually extract the .zip and drop the files in your Skyrim\Data folder.

For some setups the armors may appear excessively shiny, so I uploaded optional, darker environment maps and less-reflective environment map scale meshes for those who might encounter such a problem.  Try installing the less-reflective environment map scale meshes first, then the darker maps.
I also included optional low-resolution (.5k) environment maps for those looking to minimize vram usage.

This mod will alter the textures for the dwarven power armor included in
The Tools of Kagrenac
if installed after that mod.  My mod contains no plugins and will not conflict with any other mod which doesn't utilize the same file paths.

Special Thanks to: