Adds Vale Animals in Skyrim
: Summonable Mounts/Followers (Books/Spells in the Player House Chest) + Scrolls (Merchant : Keerava) + Companions in or near Honeyside (Riften). The DLC Dawnguard is Required.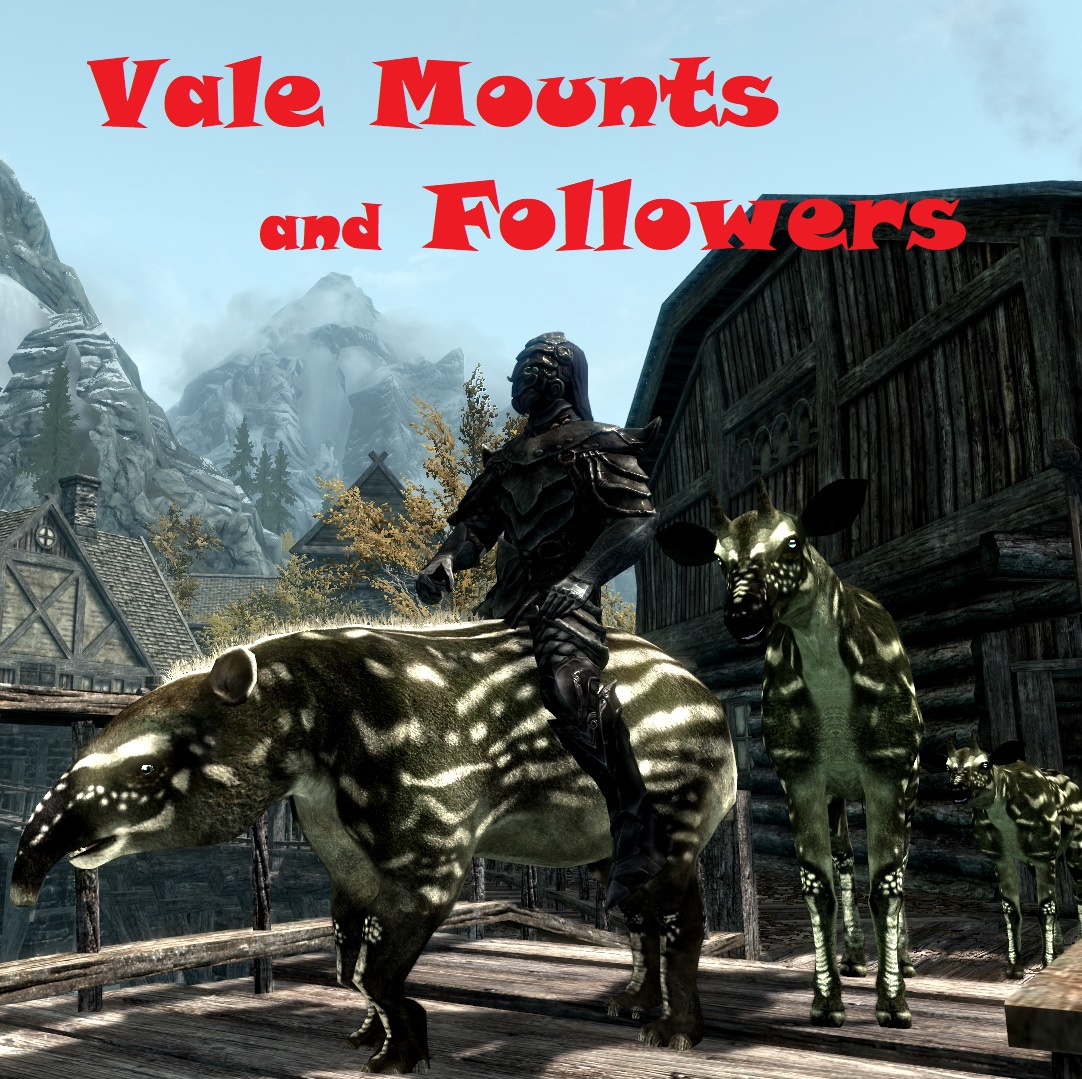 SUMMONABLE MOUNTS/FOLLOWERS
With 9 Books / Spells (in the Player House Chest)
SCROLLS
This mod adds the ability to quickly create hordes of Vale Animals (5, 15, 50, 100 ...MORE ?...ATTENTION with the freezes in your computer !)
To obtain these Vale Animals, simply buy scrolls found with
Keerava in Riften
(in the Bee and Barb). Now open up your inventory, navigate to "Scrolls" and there they are. You throw them and when they hit the ground they hatch into Vale Animals.
In order to find the scrolls at Merchant, you must choose the mod for which you want to buy and place it at the bottom of the list when you launch the game.
COMPANIONS/PETS
You have 2 companions in or near Honeyside (Riften)
You can only have one follower at a time: if you want a different one, you need to dismiss the first one before you recruit them.
If you have any problem with the dialog box (Wait - Follow - Trade - Favor – Dismiss), or if telling the follower to return at home doesn't dismiss him, or if you have lost the active follower, you can try this:
Type "²" or "`" or "~" key to get into console, and type:
set playeranimalcount to 0
With Amazing Follower Tweaks , or other mod with followers, if problem to dismiss the followers, you can uncheck this mod (AFT or other) when you launch the game
If problem with the Dialog Box of the followers/ companions (Wait - Follow - Trade - Favor - Dismiss) you can also enter / exit a house or make a fast travel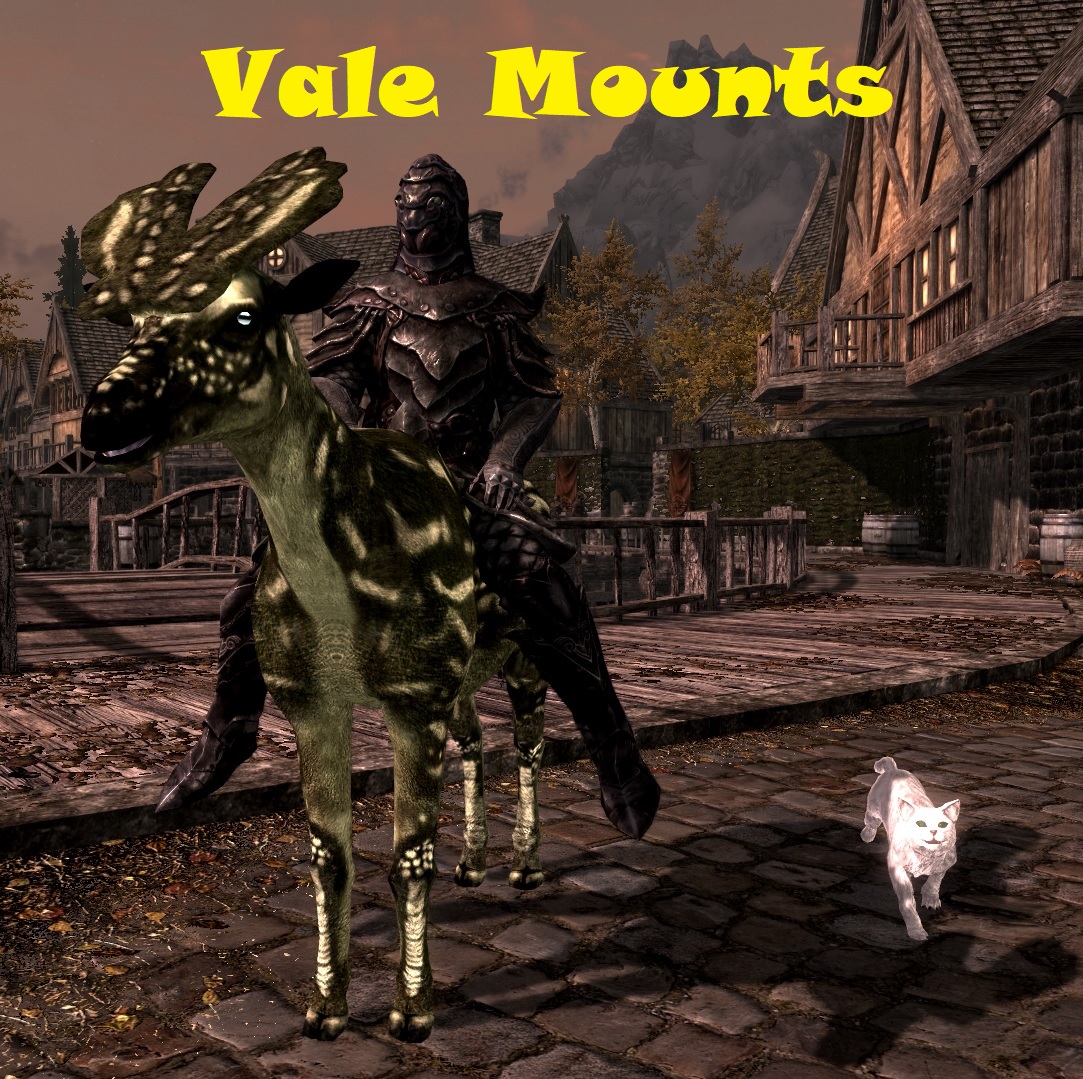 BUGS or PROBLEMS
The Tapirs have front legs that would need surgery ... If someone can repair the mesh ...
CREDITS
RoboBirdie/Berkian for the Vale Animals in
New Creatures
LorSakyamuni for the « Statue » of the Rabbit in the mod
The Witcher 3 Monsters and Animals Resource Pack
("You are allowed to use the assets in this file without permission as long as you credit me","Pack containing a lot of monsters and animals included in the game The Witcher 3: Wild Hunt. All the original assets belong to
CD PROJEKT RED
and are distributed with their permission. Feel free to use them, just remember to credit me.").
Free sounds :
universal-soundbank
-
Sound Fishing
-
lasonotheque
-
soundbible
-
freesfx
-
xeno-canto
-
The Internet IBC Bird Collection