File information
Created by
Sam
About this mod
Lets you obtain dragon priest armour for your vampire lord form.
Requirements

Permissions and credits

Changelogs
This mod lets you obtain dragon priest armour for your vampire lord form, that can be used with or without one of your dragon priest masks. To unlock this armour you need to first kill any dragon priest as a vampire. This gives you the "Change Vampire Lord Outfit" power, which allows you to:
Change at any time between the vanilla armour and the dragon priest armour 
Choose from any of the dragon priest colour variants in the game, including the Dragonborn DLC
Wear any dragon priest mask in your inventory in vampire lord form while you have the dragon priest armour selected. 
OPTIONAL FILE: the dragon priest mask enchantments continue to work if worn in vampire lord form.
This should only apply to the player (e.g. AFT followers in vampire lord form will still use the default vanilla vampire lord armour).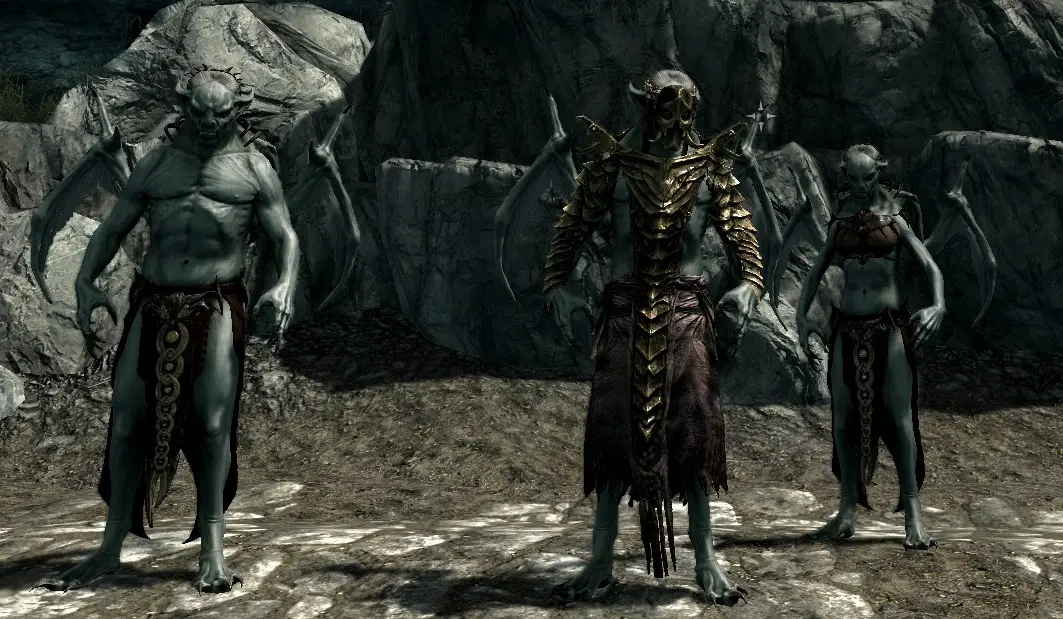 MISCELLANEOUS FILES: 
Replacer versions (without any .esp file or change outfit power - only one model per file) are available. If you want to use this instead then download only ONE miscellaneous file (and no main file) depending on which model you want to use (which mask, or no mask). These versions will affect all characters that would normally wear the default vampire lord armour.
Special Edition version: https://www.nexusmods.com/skyrimspecialedition/mods/14027
Compatibility:


UPDATE FILES:
A compatibility patch for Sacrosanct is available
There is a fix for mist form that causes the armour to become fully transparent along with the rest of the vampire lord during mist form. This should work with any version of the mod (main file or misc. file), and will probably even work to fix mist form in other vampire lord mods where it doesn't disappear properly. Note that this might slightly affect the transition in and out of mist form visually, but I don't think it's noticeable and if you don't like it you should be able to just uninstall it at any time.
There is a patch for vampire lord wing mods. This just hides the wings in my models, so if you're using something like Grimoa's Vampire Lord wings there won't be clipping.
I'm not aware of any mods that are incompatible with this one.
This mod also uses the original dragon priests' textures, so if you have a different texture installed then this mod will use that too.
Does the bite animation make sense behind a mask?:
Actually, if you look closely during the animation the mask naturally moves up exposing the mouth as it opens so biting still kind of makes sense (see image below). 
It might be nice to make the mask move more, or disappear through the "bats" animation when you use the bite kill-move, but this probably won't happen since I'm not really sure how to do it. Feel free to try explaining it to me if you think you know what to do though.