File information
Created by
TheForkOnTheLeft
About this mod
This will bring a wild and more natural feeling of grasses and undergrowth to skyrim. Updated 11/18 merged all plugins, optimized textures, bsa and loose file versions available, and optional performance versions available
Requirements

Permissions and credits
First things first guys and gals. If you want some kind of clipping fix USE this
MOD
by Cyborgarmgun. She's cool as fuhh. Also don't forget to drop some sweet sweet kudos to the other authors and her.

Thanks again you guys and to everyone enjoying this mod. I hope you all have a great skyrim experience. 

-First I would like to thank
Preeum
for giving me permission to use the Verdant grass esp that I adjusted and other texture and mesh files as a base for this mod
-I would also like to give a big thank you to
32CM
for the beautiful textures that are used for some of the grasses and shrubs in this mod
-Finally I would like to thank
AceeQ
for the Unbelievable Grass two mod (Pleease bring that mod back). I use the textures and some meshes along with the edited Esp for this mod as well
-And a HUGE thank you to
mobiusbelmont
. Drop this wonderful person some kudos for thier help with compressing the file size.
Drop these guys some lovely kudos for their work!
This is a quick video of the grass set up I have.
Thanks hodilton. Your videos are always welcomed. This video is the SSE port of this mod. Anybody wondering what it will look like should check this out.
This Is Viscous Foliage.
A very T H I C C grass mod. I can assure you it's as voluptuous as it sounds.
Many wild grasses and underbrush to complete anyone that's looking for a grass mod that can make you feel like Your Skyrim is full of life.
INI Settings
(well this is how mine are set)
[Grass]
b30GrassVS=0
bAllowCreateGrass=1
bAllowLoadGrass=0
bDrawShaderGrass=1
bGrassPointLighting=1
fGrassFadeRange=16500
fGrassWindMagnitudeMax=125
fGrassWindMagnitudeMin=5
iGrassCellRadius=2
iMaxGrassTypesPerTexure=15
iMinGrassSize=60
(You can go as low as 50 but I would recommend most people with medium/high enb rigs to use 70 for gameplay and dense grass)


Installation: Please use a mod manager.
Version 1.1 users can choose either the loose files or the bsa version in main files section.  Please choose only one main file to install.  All textures have been optimized to max size of 2K
Performance textures available as optional download, again bsa or loose files are available.  Max texture size is 512.  You must install a main file first, then overwrite with the corresponding optional performance edition (choose the same performance edition as the main: bsa or loose files)
below is info on old version now obsolete 
old version: version 1.0 mod come with three Esps. Two of which are from the main grass mods which I combined to make a THICC game world. Verdant Grass and Unbelievable Grasses. I also use Textures from Tamriel Reloaded as well. For both grasses and shrubs.Make sure that the load order for all three Esps are as follows (They should automatically go into the proper load order, but you never know)
-Verdant Grass
-Unbelievable Grass
-Viscous Grass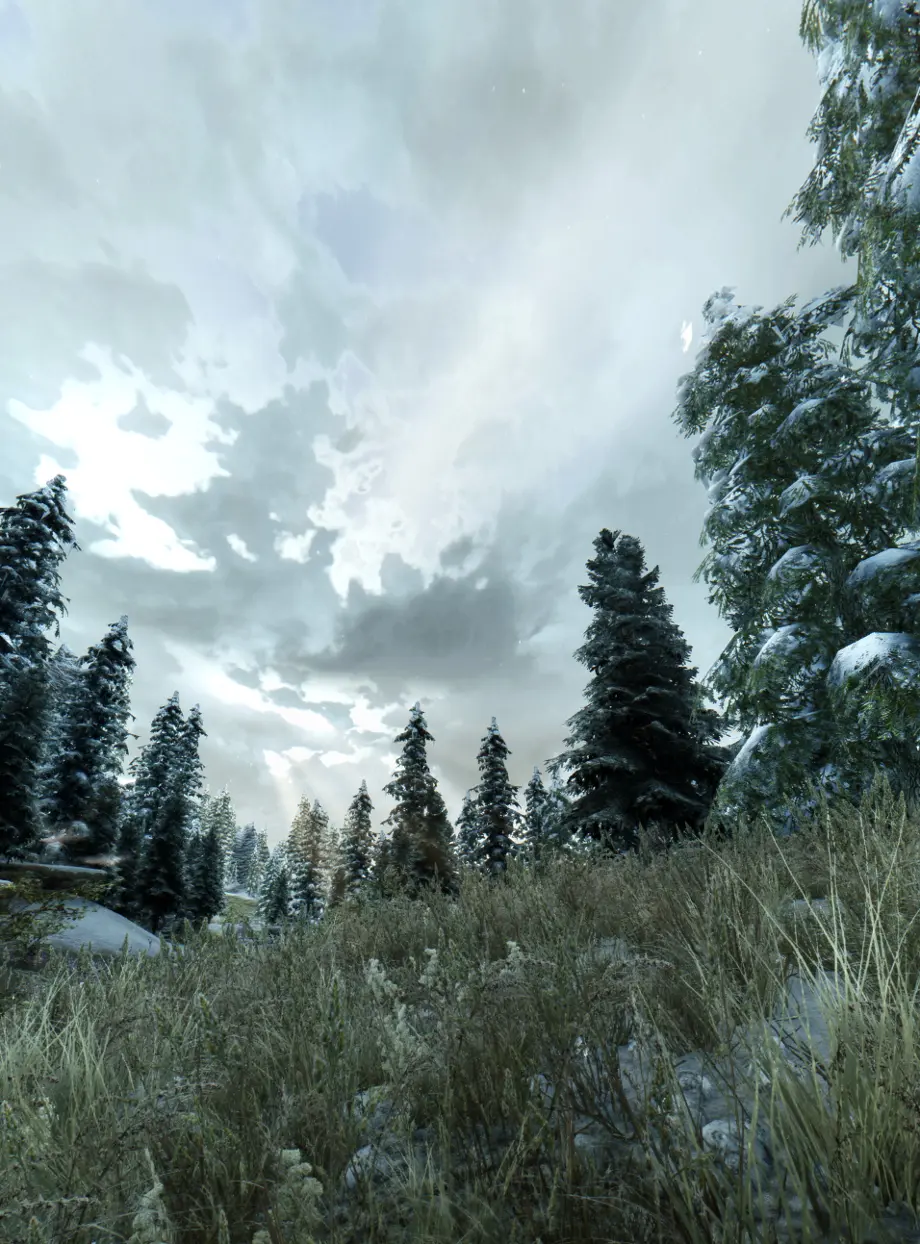 Recommended Mods
pfuscher's
Little Rocks Redone
try my preset if your system can handle it:
Suki's Preset NLA

somerandomguy83's precious mod
Enhanced Vanilla Trees
Enhanced Landscapes
by AceeQ
Incompatibility
Any other grass mod pretty much.
You can use SFO with no problem as long as you place the Esps I provided you to the bottom.
*install my mod after SFO and allow it to overwrite so it takes precedence over it*