Description
Last updated at 2:08, 12 Oct 2017 Uploaded at 2:08, 12 Oct 2017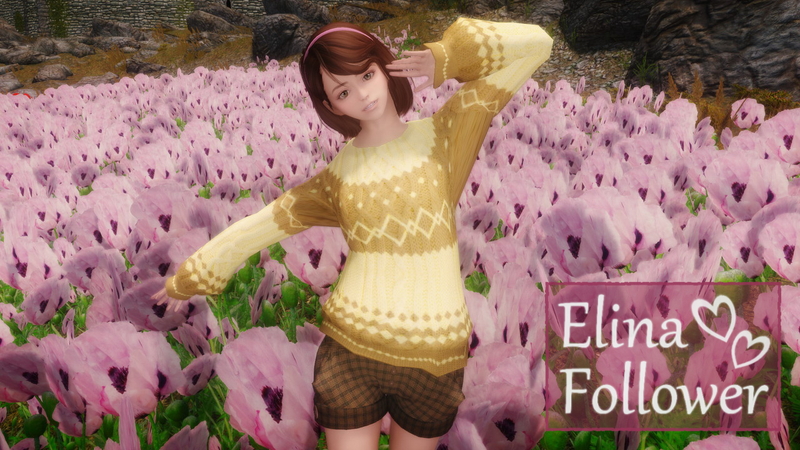 ABOUT THE MOD

This mod adds a standalone follower "Elina".
She is an orphan in Falkreath, and her voice type is FemaleChild, so she can't be a follower by default Skyrim.
You can install 
Relationship Dialogue Overhaul - RDO
that to make the follower system available on Child Voice character.
Otherwise, you can use follower management mod like
EFF
,
AFT
or
FLP
to forcibly follow you.
REQUIRED

This mod do not requires anythings.
But, I also made an option that makes be able to adopt her. If you want to use this option, then require
DLC Hearthfire
.
RECOMMENDED MODS

・
Relationship Dialogue Overhaul - RDO
 for to be able to use follower system.
・
SIZE DOES MATTER
or 
Universal Race Scale Remover
 for disable change character scale when NPCs use furniture.
・
Vivid Weathers
for improve character visuals . That also can change Brightness and Saturation in MCM.
And of course recommend to use good ENB. I used 
Seasons of Skyrim ENB True HDR
for these Screenshots.
INSTALLATION

I made a Fomod Installer. You can install through NMM or MO. 
If you choose to use Adoption option, make sure you have Hearthfire installed.
You can choose body type from 
CBBE
 or 
UNP
. Also you can change Elina's hair color and eye color and so on...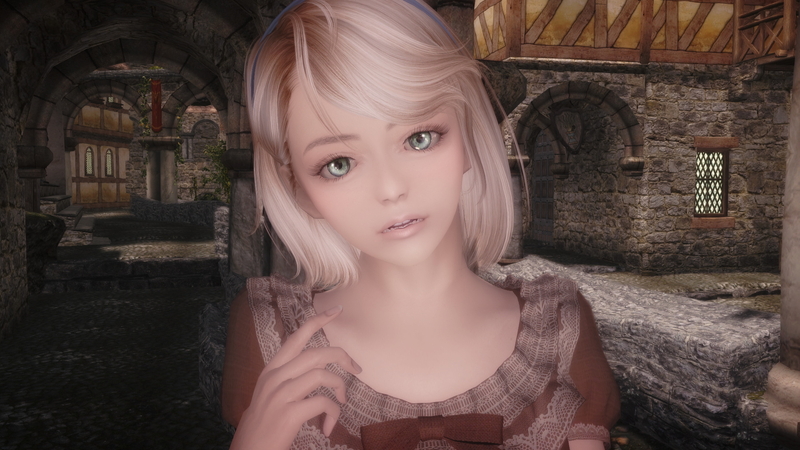 LOCATION

You can find her at the
front of Hall of the Dead in Falkreath
.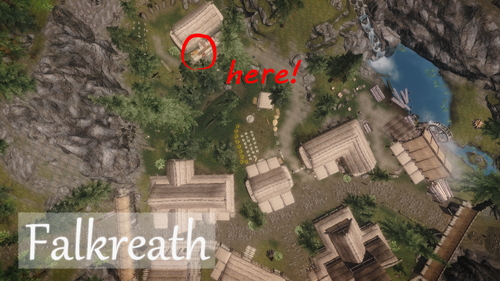 日本人向け

スタンドアローンのフォロワー、エリナを追加します。
彼女のボイスタイプはFemaleChildなので、バニラのままでは従者にできません。
Relationship Dialogue Overhaul - RDO
を導入することで既存のフォロワーと同じように従者にすることができ、またセリフも増えるため併用を推薦します。あるいは、EFFやAFT、FLP等のフォロワー管理MODを使用して強制雇用してください。
インストール時に体型や髪色を選択することができます。体型はCBBE SlimとUNP Skinnyに加え、子供体型に調整したカスタムボディから選べます。
彼女は孤児でファルクリースの死者の間の前で生活しています。
RDOを導入している場合、お金を恵んであげると従者にすることができるようになります。
また、養子オプションを導入することで養子にすることができます。これには公式DLCの
Hearthfireが必須
になります。
CREDITS

Thanks to all author of these great mods !
・
Enhanced Character Edit
by ECE team
・
ECEE - RANs Enhanced Character Edit Enhancer
by RAN46
・
XP32 Maximum Skeleton Extended - XPMSE
by Groovtama
・
Caliente's Beautiful Bodies Edition -CBBE-
by Caliente
・
DIMONIZED UNP female body
by dimon99
・
BodySlide and Outfit Studio
 by Ousnius and Caliente 
・Adorable Face by Lumina
・
Fair Skin Complexion
by HHaleyy
・
KS Hairdos - Renewal
by Kalilies and Stealthic
・
TTLL Ship
by gz
・
The Eyes Of Beauty
by Gabriel Mailhot as LogRaam