Latest information
Ver1.01
Room Marker and Occlusion Plane installed.
Shorten the bar counter on the second floor and add benches.
About Improvement Bannered Mare
We will make a correction to the white run inn "Bannered Mare".
The author also likes Bannered Mare of vanilla.
The only dissatisfaction is that guest room has no privacy.
As there is a chair at the end of the room, NPC will always pass through.
Move the rooms to the basement and set up beds, chairs and tables for NPC.
In addition, we set up amenity equivalent to another MOD "ImprovementInn" of the author.
The main interior changes
1F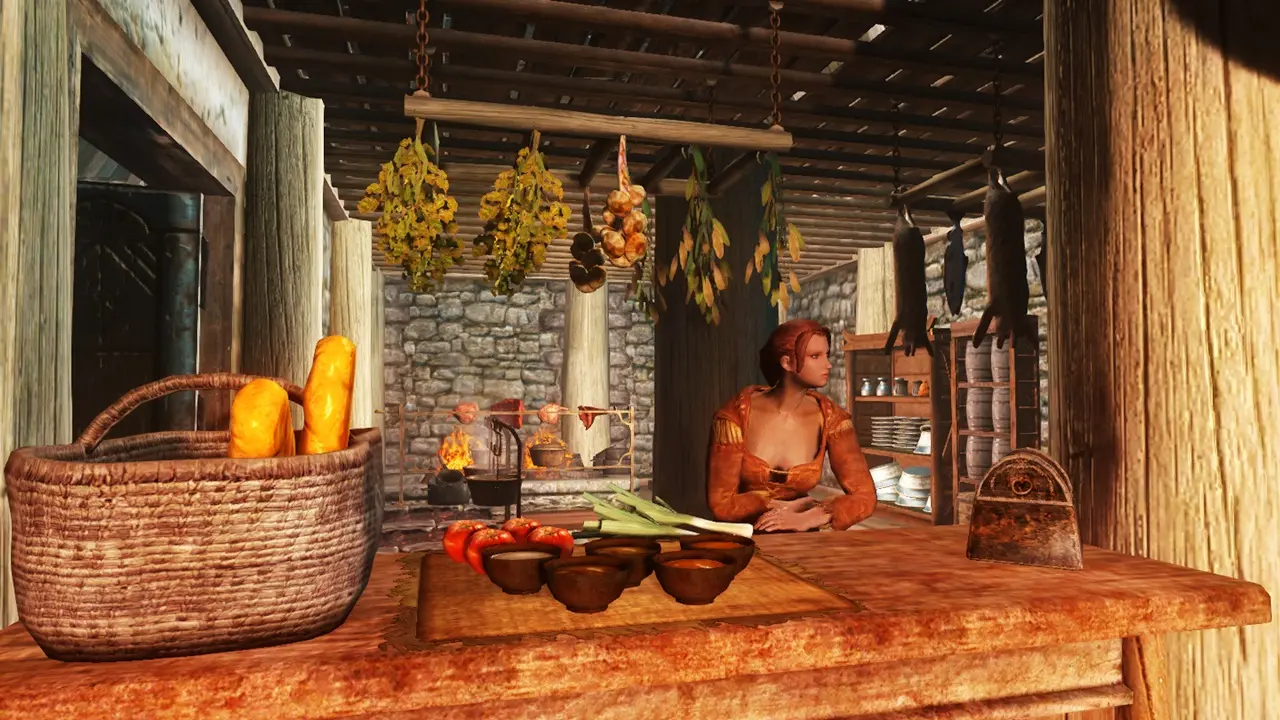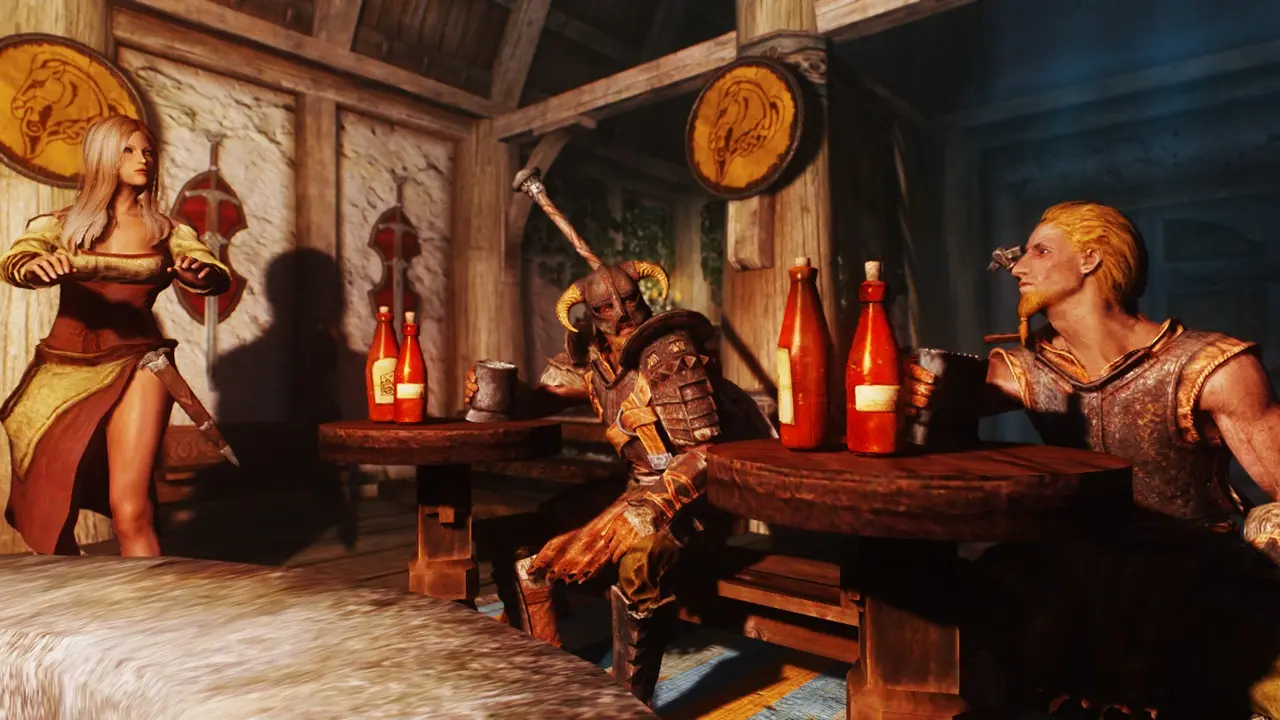 Move the location of the counter. Add a kitchen in the back.
Abolish the small room at the back and add an alternative room to the basement.
Change the soil to a board and put it in a warehouse.
Change the fireplace in the center and rearrange the chairs and tables.
2F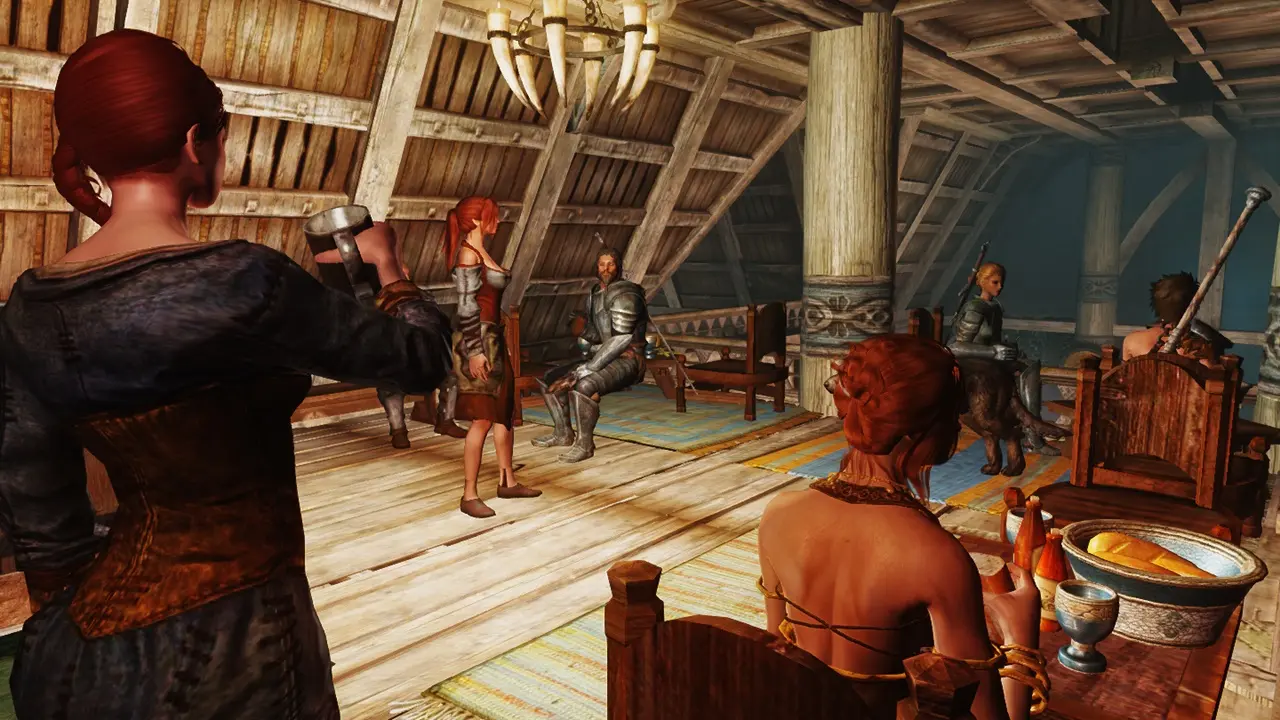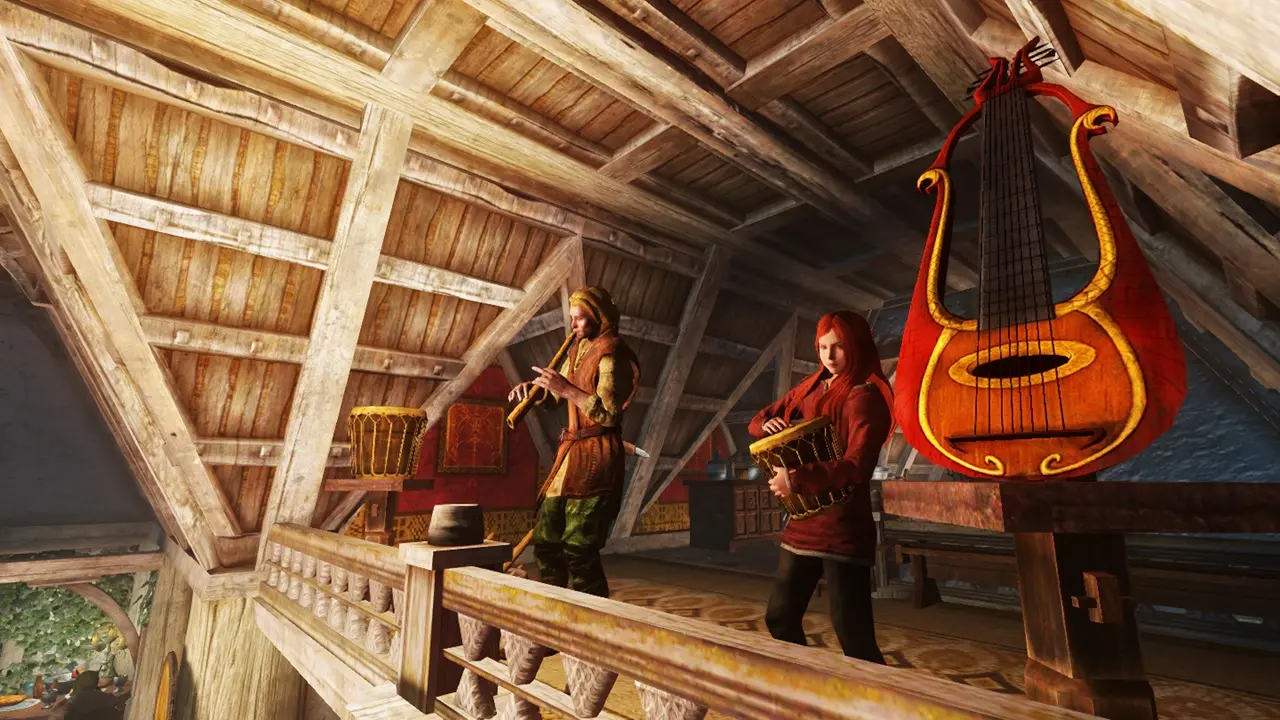 Move the guest room to the basement and set up a bar counter.
Make a stage in front of Mikael room and make it a stage for performance.
Abolish Saadia's room and move to underground.
B1F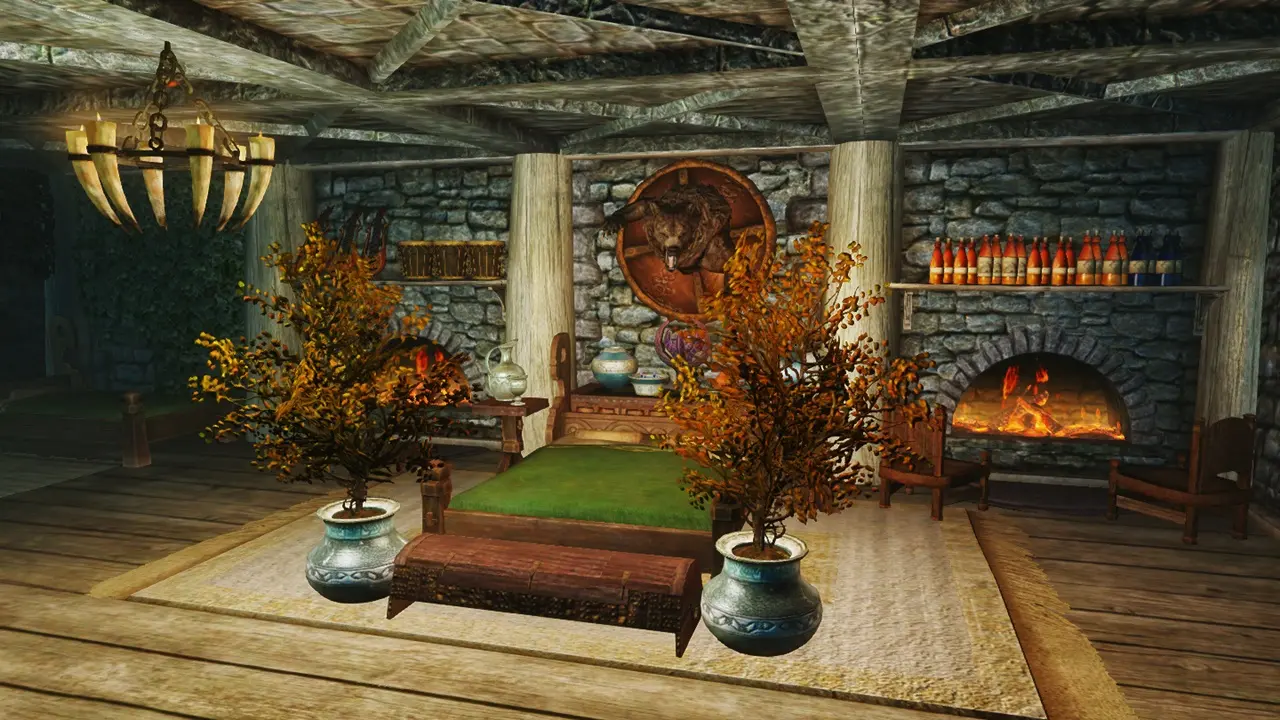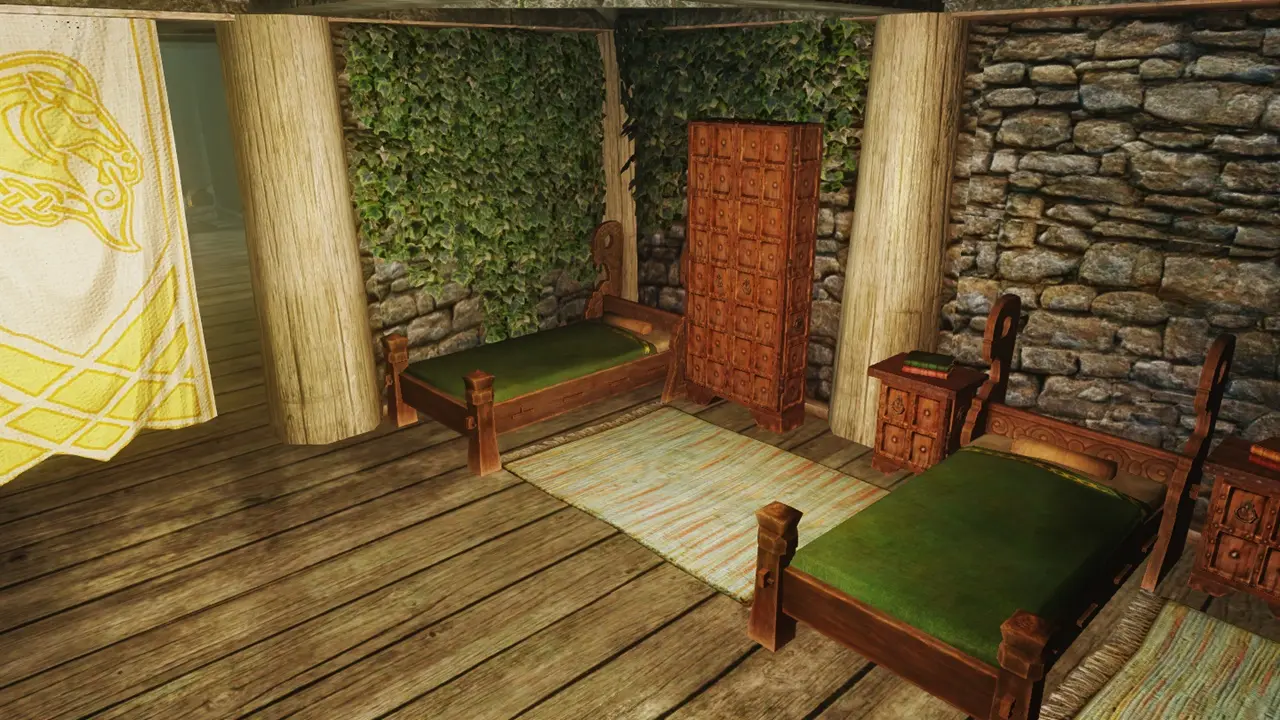 Establish rooms for players.
Add a bed for followers.
Add a shower room.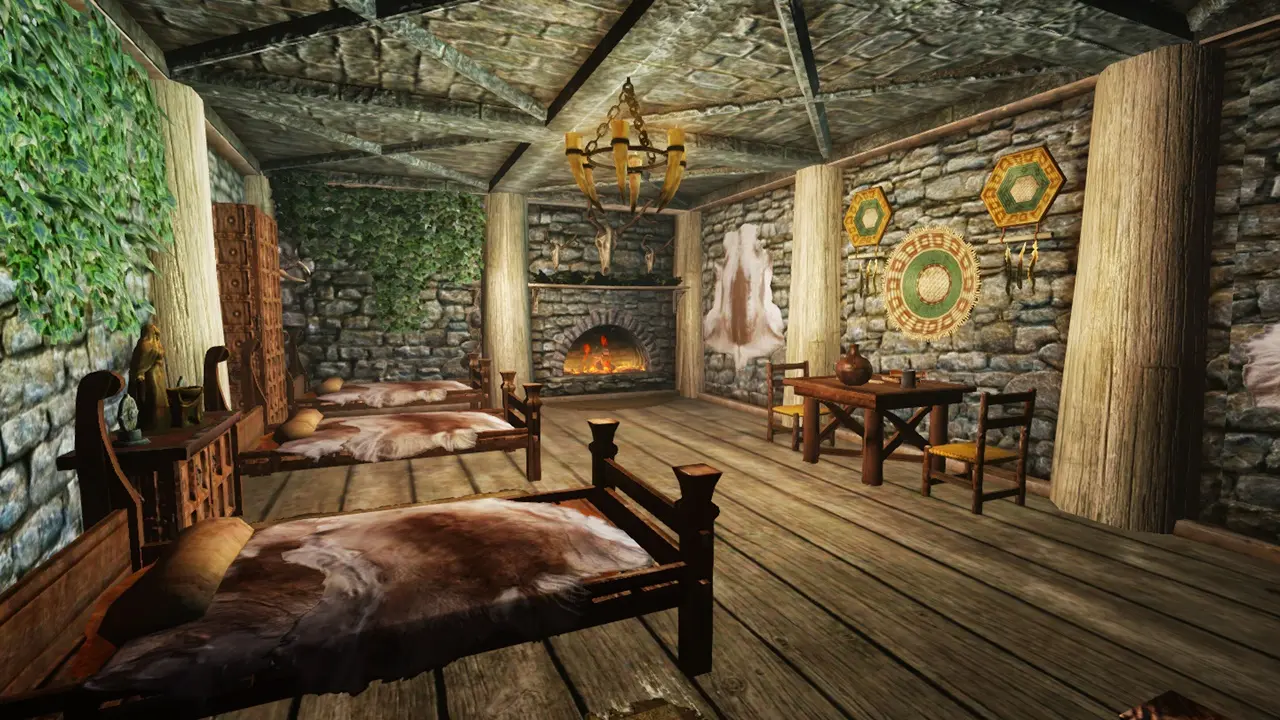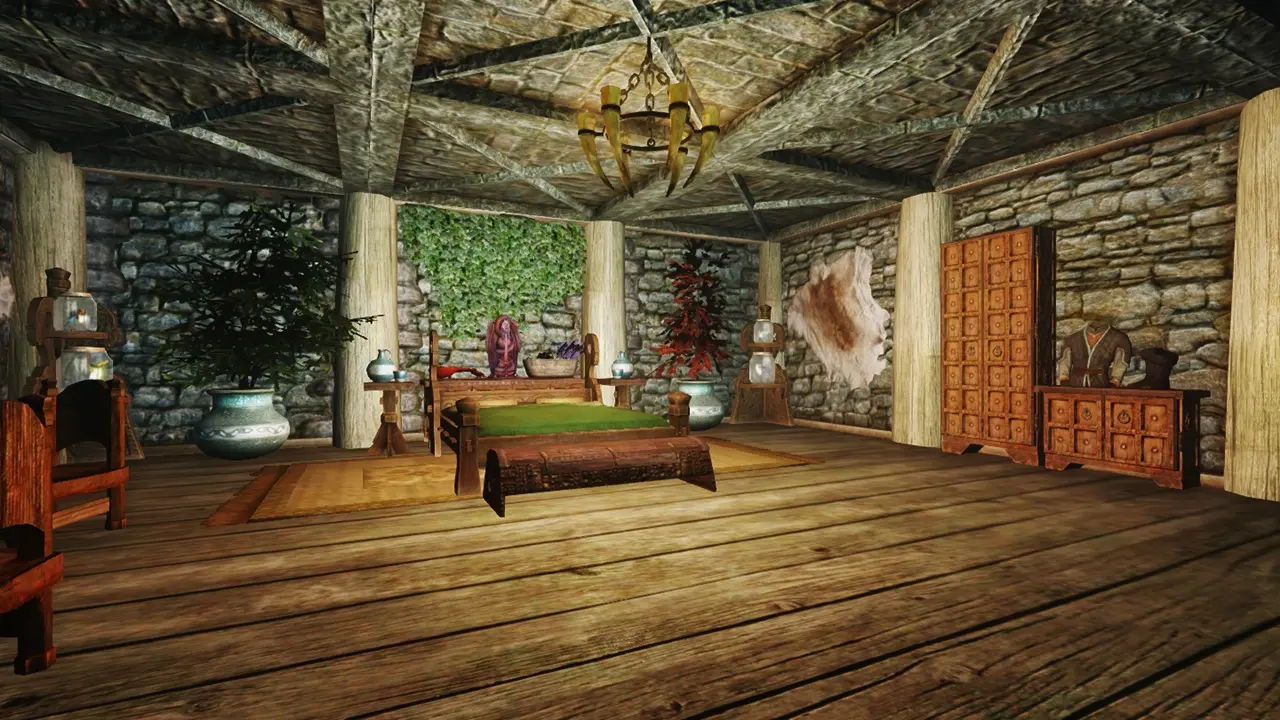 Add Hulda's room.
Add a room for employees.
Add rooms for regulars.
Add a room that changes to a small room at the back of the first floor.
Other
Add one clerk. (So that even if Hulda dies the bed can be borrowed)
Add regulars.
Installation
Installation with MOD management tool is recommended.
It is recommended to install with data saved outside of Bannered Mare.
If the behavior of NPC is wrong after introduction, it is recommended to conduct a clean save.
Requirements
HearthFires
Compatibility
It competes with MOD to change the interior of Bannered Mare.
It does not conflict with the MOD to change only the appearance of the city.
It conflicts with MOD which changes Hulda.