File information
Created by
mobiusbelmont
About this mod
Inspired by Bloodborne screenshots and dark fantasy artwork.
Permissions and credits

Donations
Bloodborne ENB

by mobiusbelmont
Dark Fantasy and Night Eye Compatible ENB presest based on screenshots from Bloodborne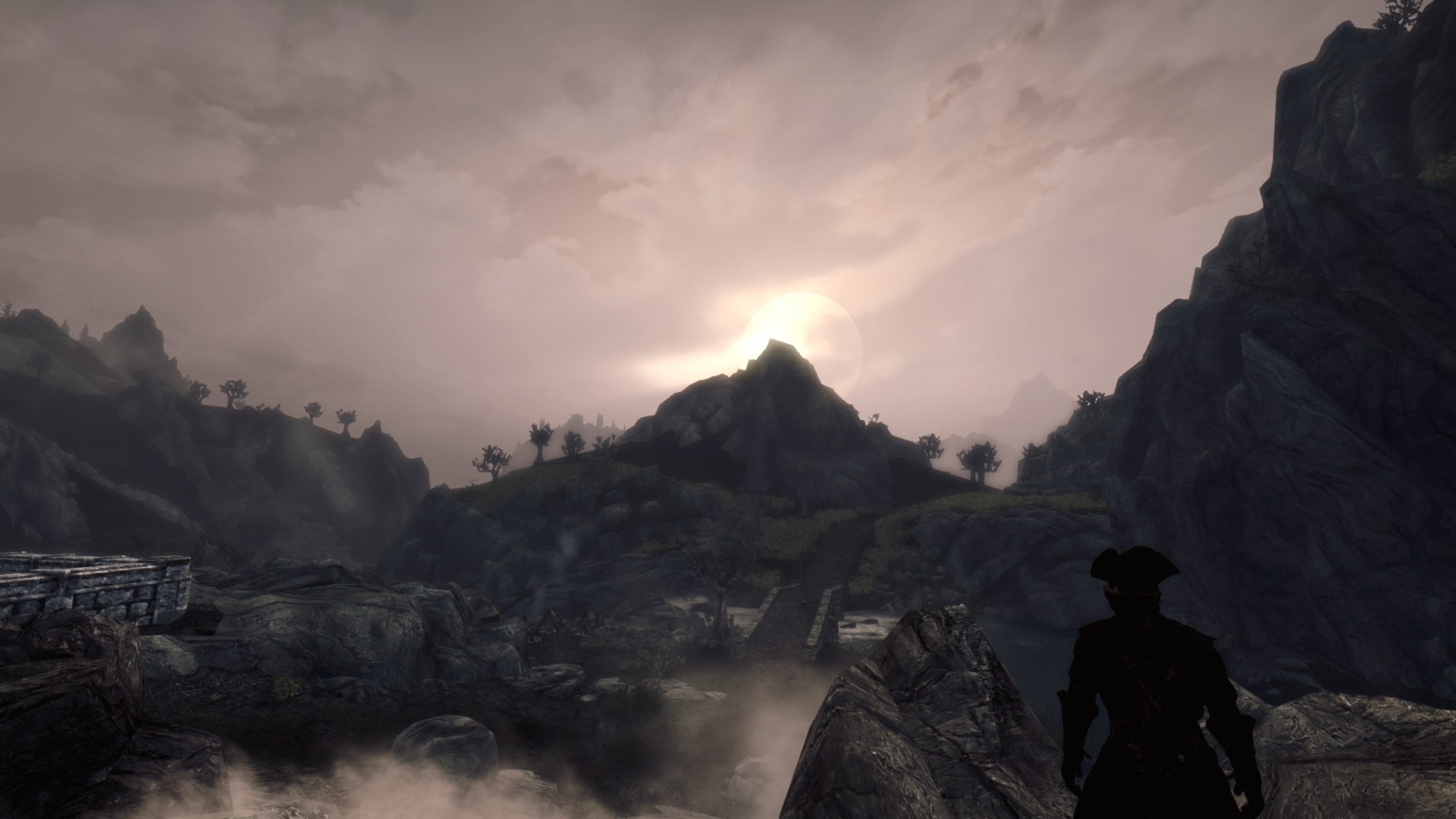 GENERAL INFO: 
- This is my best attempt at designing an ENB preset that resembles the Bloodborne and my favorite pieces of dark fantasy artwork.  It is not meant to be realistic.  While inspired by the game Bloodborne, this ENB will not make your game 100% identical to it (close in a lot of ways IMO)
- This ENB does NOT feature custom weathers 
- All settings have been set to high, supersampling is enabled for Reflection and SSAO, and depth of field is enabled.  Performance version is available in the optional files section
- Vivid Weathers version now available
here
- Use the latest ENB binary 422 or higher.  Old version of this ENB should also be compatible with current binaries as new/updated ENB features are disabled by default
- compatible with the Night Eye ability
- Here is my list of highly recommended mods I use with this preset
  Darkend 
  Realistic Water two
  watercolor for ENB
  ELFX interiors only(no exteriors) or Further Dark Dungeons
  True Storms
  Supreme and Volumetric Fog
  Vivid Fogs and Clouds
  Technicolor Alchemy Overhaul
  Dark Fantasy Overhaul, Dark Forests of Skyrim OR Enhanced Landscapes with Dark Fantasy option
  The Great Forest of Whiterun Hold
  Beyond Reach
  DynDOLOD
INSTALLATION:
1.Copy the d3d9.dll and enbhost files from
here
to your Skyrim folder (use the latest wrapper version 422 or higher)
2.Copy and paste the Bloodborne ENB files to your Skyrim folder.  Performance edition available in optional files section
3. Edit your skyrimprefs.ini and set the following values: (OR BETTER YET, JUST USE BETHINI AND ENABLE 'ENB MODE')
[Display]
bFloatPointRenderTarget=1
bTreesReceiveShadows=1
bDrawLandShadows=1
bShadowsjavascript-event-stripped1
iMultiSample=0
bFXAAEnabled=0
iMaxAnisotropy=0
fGamma = 1.0
4. Make sure anti-aliasing is set to 0 in the Skyrim Launcher (pretty much standard
practice for any ENB preset).  In game brightness should be set to 0
CONSULT THE STEP GUIDE FOR ENB FOR MORE INFORMATION ON HOW YOU SHOULD CONFIGURE YOUR  enblocal files for YOUR RIG
Check out
this guide
by Sthaagg for configuring ENB and your Skyrim
Subscribe to my 
YouTube 
channel for previews of projects I'm working on, mods I've I've made and modded game-play.
Bloodborne ENB featured in this video
CREDITS:
Boris Vorontsov - ENB Series Developer (http://enbdev.com/index_en.html)
original Depth of Field by matso
high quality Depth of Field tweaks by Kobalk and team (from the amazing Rampage ENB)
SweetFX by CeeJay, TV shaders by
Boulotaur2024
ultimate shader effect add-on by Miratheus (http://enbseries.enbdev.com/forum/viewtopic.php?f=7&t=3274)
palette textures by yours truly