File information
Created by
opusGlass
About this mod
A collection of 23 leveled enemy dragons with unique designs from almost a dozen mod authors. Fully-customizable and fully-compatible with other dragon mods.
Requirements

Permissions and credits

Translations

Changelogs

Donations
Diverse Dragons Collection 3 is out!
link
As of update 4.1.0, DDC3 is superior to DDC2 in every way. Don't use this old file. It is no longer supported.
Overview
This mod strives to create a dragon mod like no other seen before, drawing resources from 11 different mod authors and utilizing MCM scripts to create unmatched flexibility. Features:
Automatic Compatibility with every dragon mod (see compatibility section for details)
MCM menu that allows every feature to be customized (including disabling any dragons that you don't like)
23 dragons with unique models & textures
7 level ranks for each dragon, allowing players to encounter them at any level
15 new breath attacks & 12 new abilities for dragons
Integrated into leveled lists so the new dragons appear in random dragon attacks, quests, etc.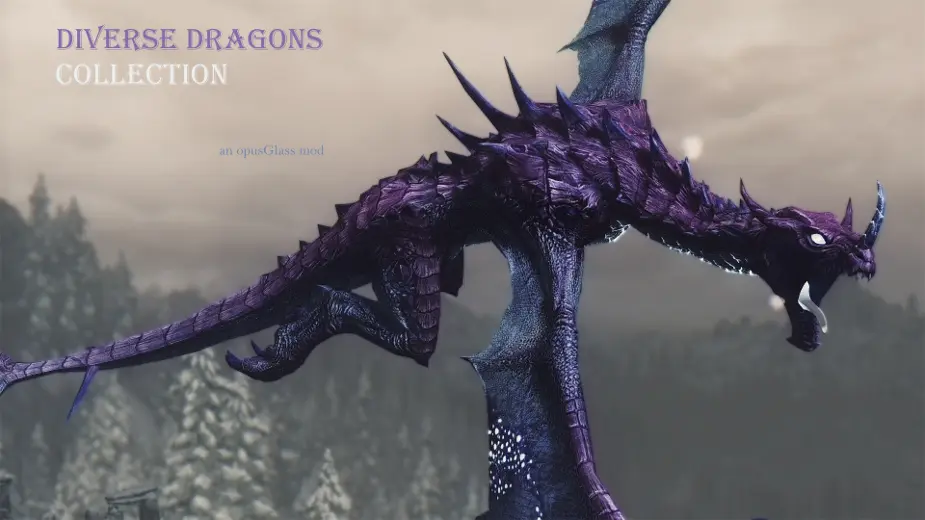 Requirements & Installation
Compatibility
FAQs
No-SkyUI version
Credits
Also on
Skyrim Special Edition!