File information
Created by
Pandea_Work
About this mod
Standalone Follower Neisa NEO Version
Requirements

Permissions and credits

Translations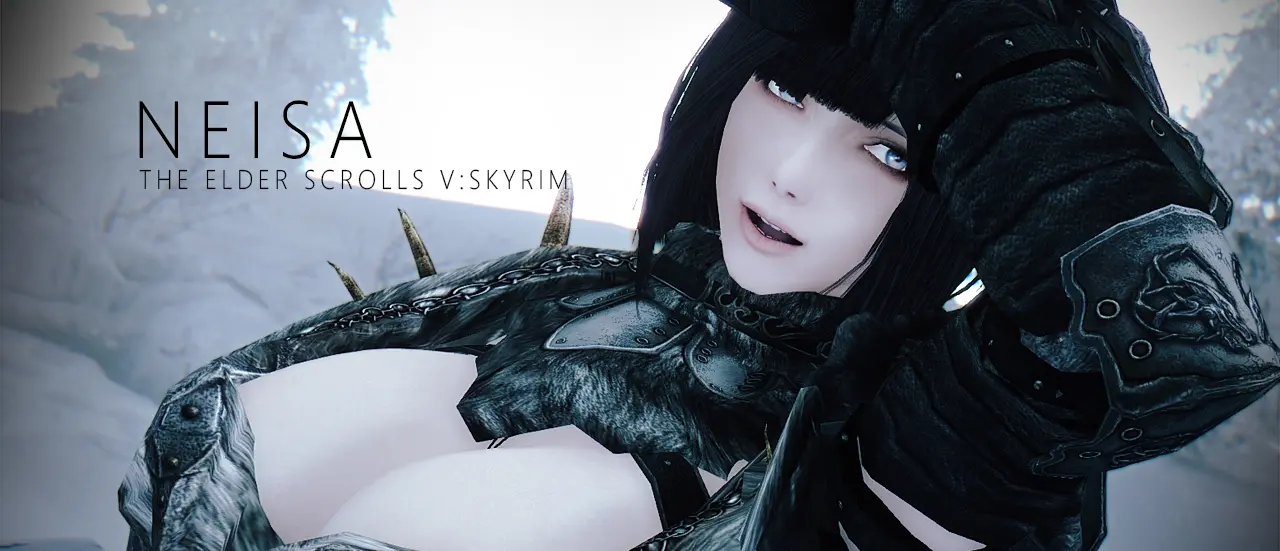 [Skyrim Tanker Neisa]is the new code of [Standalone Follower Neisa].
Neisa's everything had updata in this new version,inculde the custom voice.
So,that's why i had to remake this MOD.
Now.
The new Neisa is coming.
Welcome to using.
Enjoy.
[Updata LOG]
1.017 New Textures;New Face;HDT Hair;Fix Singing condition;Fix Stay error;
1.016 Pass
1.015New upload:Fixed Shield's texture.
1.015:Add damage returned's condition;Add new default shield's meshes and textures;
1.014:Fixed Diaogue text;Add Singing condition[When player sitting];Add new instruction[Change Clothes]and corresponding Voice;Modify skeleton;Change shield's meshes;Undead;
1.013:Change ability and Armor attribute.Remake Fomod.Add Medium class Textures;
1.012:Add Singing Condition;
1.00:Finish Remake;
[Point]
Shield Warrior:She strong and powerful.She is your best Tanker.
Healer:On the other hand.You will like it.=v=
Buff:You can hug with her.And add a nice Buff to travel.
Own Body:Her body type base sevenbase.She have unique breasts.
Custom Voice:Thanks for RECEBBA.Your voice and song are very nice~
...
[Location]
Day:Banneredmare Inn
Night:Temple of Kynareth
[Warning]
Updata:If you had setup the older version.Must completely deleted the older version.
Recruit:You must have 1000 Golds.
EFF:First,normal recruit and fired from her dialogue.Second,use EFF's MCM recruit.
Naked:Just waiting for Marrie!
Marrie:Just waiting for 1.03(Maybe)!
[Video]
By: FingerCeaser