File information
Created by
FrankFamily
About this mod
High quality retexture of Miraak's gear available at 2k and 4k resolution.
Requirements

Permissions and credits

Mirrors

Donations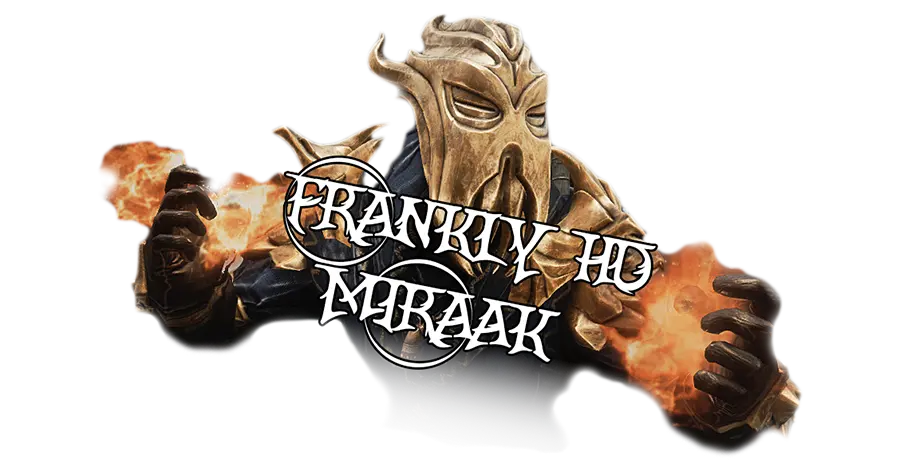 High quality retexture of Miraak's gear available at 2k and 4k resolution
Includes meshes with modified shaders to unlock the full potential of the set as well as a new cubemap specifically crafted for it
Color scheme is based on Dragonborn promotional art, which gives the character a much deserved epic look
In addition to the main blue color scheme for cloth, I've made a couple of alternative recolors:
Crimson Red and Vanilla Green
Installation and Compatibility
This mod requires Dragonborn DLC.
I recommed using
NMM
 for installation, but you can do it manually if you wish. Simply download the file of your desired resolution,
unzip it
and drop the content of the compressed archive in the "Data" folder of your Skyrim instalation.
After installing the main file you can install one of the alternative recolors available, overwritting when asked. But you cannot install just the recolor, a main file is always required.
A patch for
Improved Closefaced Helmets
is available.
Vanilla shaders of Miraak's gear lack enviroment mapping in the whole set except the helmet and pauldrons, this leads to visual inconsistency and it's not enough to properly represent a goldish material. Therefore meshes with new shaders are included in the archive as well as a new cubemap. This causes partial incompatibility with mods that modify Miraak meshes as those won't benefit from the new shaders or use the new cubemap.