File information
Created by
Marmotte
About this mod
Lorelei ECE and Racemenu preset: Beauty and knowledge in Skyrim
Update: 4 june 2018
Permissions and credits

Donations
-----------------------------------------Lorelei Follower by TRIPTHERIFT   
HERE
--------------------------------------------
-----------------My blog Skyrim Scandal (armors showcase /tips/ tricks)
HERE
-----------------
----------------------------------------------------------------My flickr
HERE
------------------------------------------------------------
Update 4 June 2018:
- New preset version "renewal"
- polished with Vertex Edit (ECE)
- Racemenu Conversion by Ashes2asherz
- New tint/make up/complexion
- New Haicut
- Explosive redhead
- Brows now come from optional Pretty face darker eyebrows
- Always cute eyes- And a small video to present the preset in real time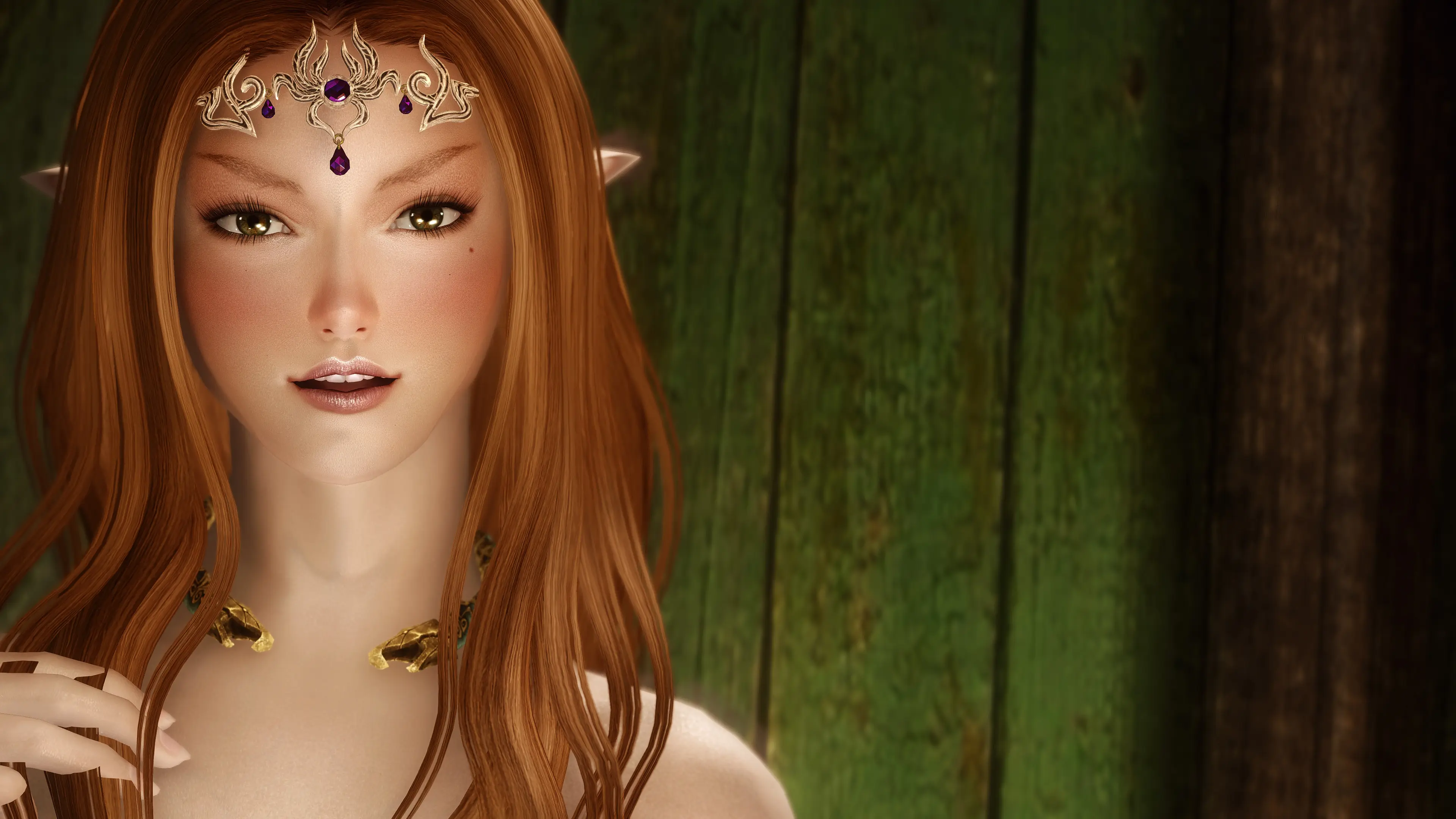 Hi,
The preset of Lorelei is available for all of you. Here, you'll find the original ECE preset and a clean conversion to Racemenu.
The RM conversion is complete and you'll obtain a perfect result.
Important note: Lorelei is not a legit petite elf. I wasn't able to create her with the elf preset. So, her race is Nord.
Lorelei is a very important character in my game. A mix between strenght, intelligence and mysticism. She is a battlemage....very powerful.
But now, It's your turn to create your own story!
I hope this preset can be useful for you. You can try to achieve the exact same result, or you can use the preset to generate a new concept.
It's up to you.                           
REQUIREMENTS

1) SKSE
First, you need
SKSE
2) Choose your side
Then you must choose between "Enhanced characters edit" or "Racemenu" to generate the face. Use your favorite.
         - For those who use ECE :
Enhanced Character Edit 1.4
         - For those who prefer Racemenu :
Racemenu 3.4.5

3) Skin
Lorelei and all my characters are created with
Fair skin complexion
Not a strong requirement of course but my characters have just better results with this skin.
Fair skin complexion is available for both UNP or CBBE. You'll find what you need.
I use this mod for skins (body, face, hand), complexions, lips, teeth, eye meshes. Well, it's a full instalation.
I recommend latest versions 9.2 or 9.4.
4) Brows
Lorelei's brows have a very special form. That's the spirit. In the 1.0 version of my preset, Lorelei is recorded with ECE brows. Not the best solution for Racemenu users.
In the new renewal version, Lorelei is simply recorded with the standard vanilla "femalebrow_11.dds". This texture comes from the mod
Pretty Face
You only need to download the optional darker eyebrows. This will rewrite the vanilla brows, or just pick "femalebrow_11.dds and n.dds"
5) Lips
In the version 1.0, Lorelei needs
Seductive lips HD

In the Renewal version, Lorelei needs fairskin complexion.
6) Eyes
Most of my characters need the mod
Cute eyes

Lorelei too. Again, not a very strong requirement, but these eyes have a big importance for the final result.
7) Haircut
In the version 1.0, Lorelei needs a hairpack that is not available on the Nexus. Search by yourself...
                                                  .....     sg hair pack 268 by hellosanta    ......
In the new renewal version, Lorelei just needs the amazing
KSHairdos

Installation

If you use Enhance characters edit:

Caution!!  Lorelei has been created on a Nord base!!!, so select the nord race before loading the preset!!
Download only "Lorelei ECE preset" or " Lorelei renewal ECE preset"
Extract the file in myDocuments/My Games/Skyrim/CME_save
In the game, enter the racemenu (consol command "showracemenu")
Search for the slider "slot load" and load "slot 26".
      Slot 34 for Lorelei Renewal
       Lorelei appears!
If you use racemenu:
Download only "Lorelei Racemenu preset "
Extract the file in data/skse/plugins/chargen/presets
Go into showracemenu,
      For the 1.0 version, Select the one called "Lorelei.jslot" and hit enter.
      For the Renewal Version, you have 9 versions (lor5.jslot, lorelei.jslot, lor.jslot
      Lorelei appears !
Q&A

Q : what is this wonderful flat body....?
A : Unpetite body/Uunp edited
Q : Jewels are very beautiful!!!!
A :
Immersive jewelry
  ......forever
Q : ENB ?
A : Rudy enb NLA...a bit modified.
Q : I want UUNP conversions!!!
A :
The place
Q : This page is....charming
A : I agree
Thank you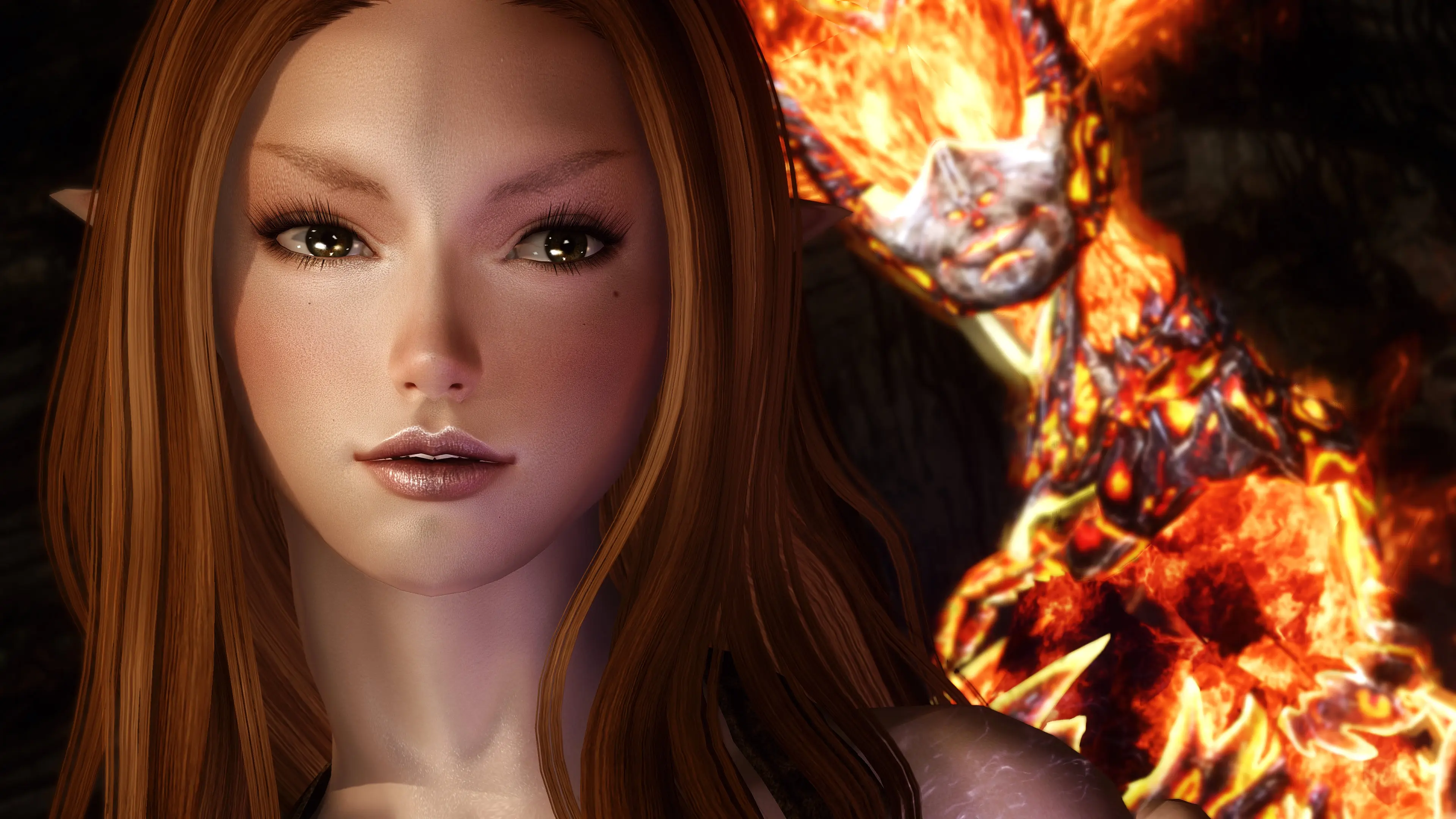 My other files

DOMINO and LARENTIA ECE and Racemenu preset
Diana ECE and RACEMENU preset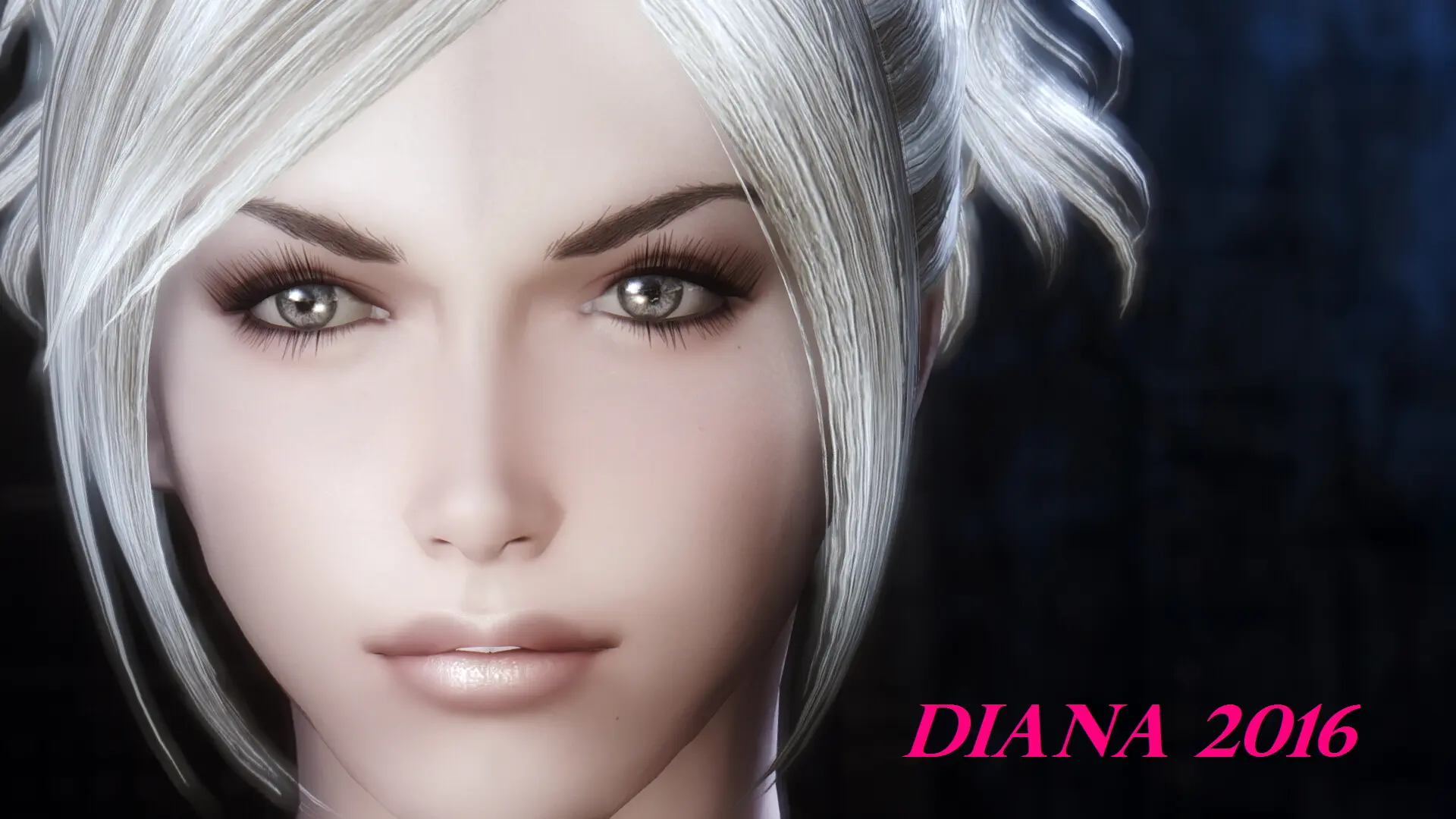 HIM - ECE and RACEMENU preset
                              Thema ECE and RACEMENU preset
KISSMIAX ECE and RACEMENU preset