File information
Created by
Luxrah
About this mod
Adds chimneys to farmhouses that have fireplaces.
Requirements

Permissions and credits

Changelogs

Donations
FARMHOUSE CHIMNEYS
NO MORE CARBON MONOXIDE POISONING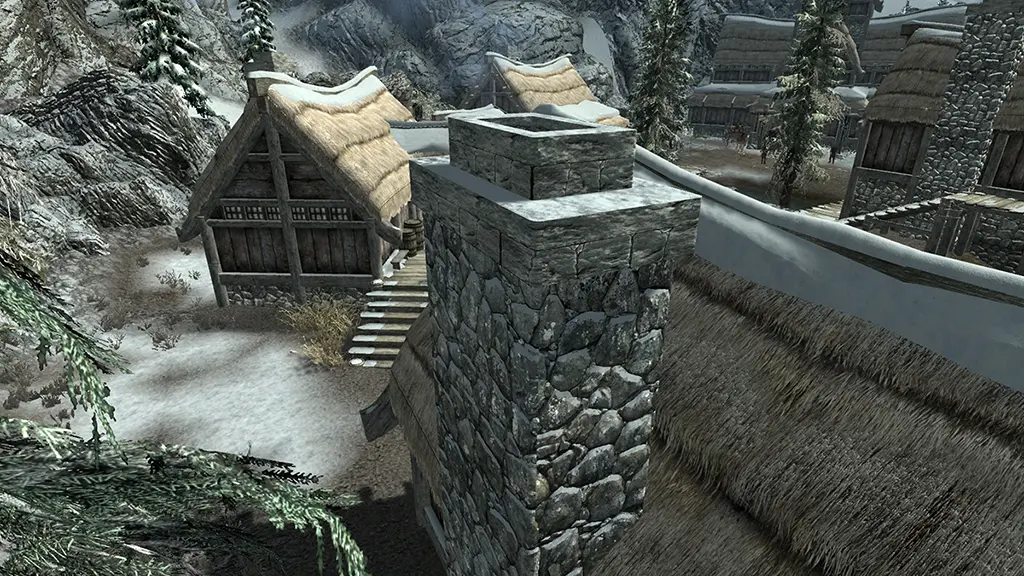 DESCRIPTION
This mod adds chimneys to farmhouses that have fireplaces inside. It includes smoke effects for the chimneys, and snow shaders where applicable.
SPECIAL EDITION VERSION NOW AVAILABLE!
Get it here
, and be sure to thank TechAngel85 for porting it!
COMPATIBILITY
The chimneys should work with any mod that doesn't move the farmhouses. Mods that add new farmhouses will need an addon to add the chimneys to those assets, but are otherwise compatible. The following mods have special options in the installer:
Known Compatible Mods
Available Addons:
The following mods will have optional patches in the installer. They should be used in addition to the main plugin file.
New LandsVillagesArthmoor's Village Expansion ModsOther Mods
INSTALLATION
The addons have been made with a LOOT sorted load order; therefore, allow LOOT to sort any installed plugins.
MO and NMM:
To install the mod, simply follow the directions in the included installer. The installer will automatically select recommended options based on your active plugins.
Wrye Bash:
The mod is fully BAIN compliant . Currently, the Wizard is not included since it has not been updated for the newest version of the mod.
Merging Note:
Users should
NOT
merge other plugins into the main plugin (FarmhouseChimneys.esp) due to load order requirements for the various addons included. Users can merge the various addons into a single patch, though, as long as the main plugin isn't included in the merge.
CREDITS
The original chimney meshes are from
Building kits and other items
by
jet4571
.
The thinner meshes and clay pot stacks were modified and created by
SparrowPrince
.
Expansion and maintenance by
TechAngel85
.