File information
Created by
Goampuja and Xtudo
About this mod
A cute powerful conjurer to join you in your adventures. She has an unique dialogue system, custom summons and much more.
Requirements

Permissions and credits

Changelogs

Donations


Nyx follower

Author Goampuja - Port and extras by Xtudo

DescriptionI really liked Nyx, she is a very cute powerful allied. With an unique dialogue system and summons that make them very especial.
You will find Nyx at her home near the Sky Haven Temple (check the Images section).
Nyx uses Conjuration Magic and staves (She has her own unique beautiful staff. And you can find an extra in her house). So, she don't use swords, bows, axes and maces at all. If you give her any of those weapon types she won't even know how to hold them.
She has her own Servant.
High poly head.
Nyx has several abilities that I'll let you to discover, no spoilers, I believe is much funnier this way.
Optional UNPB patch added.
Optional Human ears patch added.
Auri replacer added.
-
SE & AE Version here
.
I did it for my game and now I'm sharing her, I hope you like Nyx.
Don't forget to endorse and share your screens. :)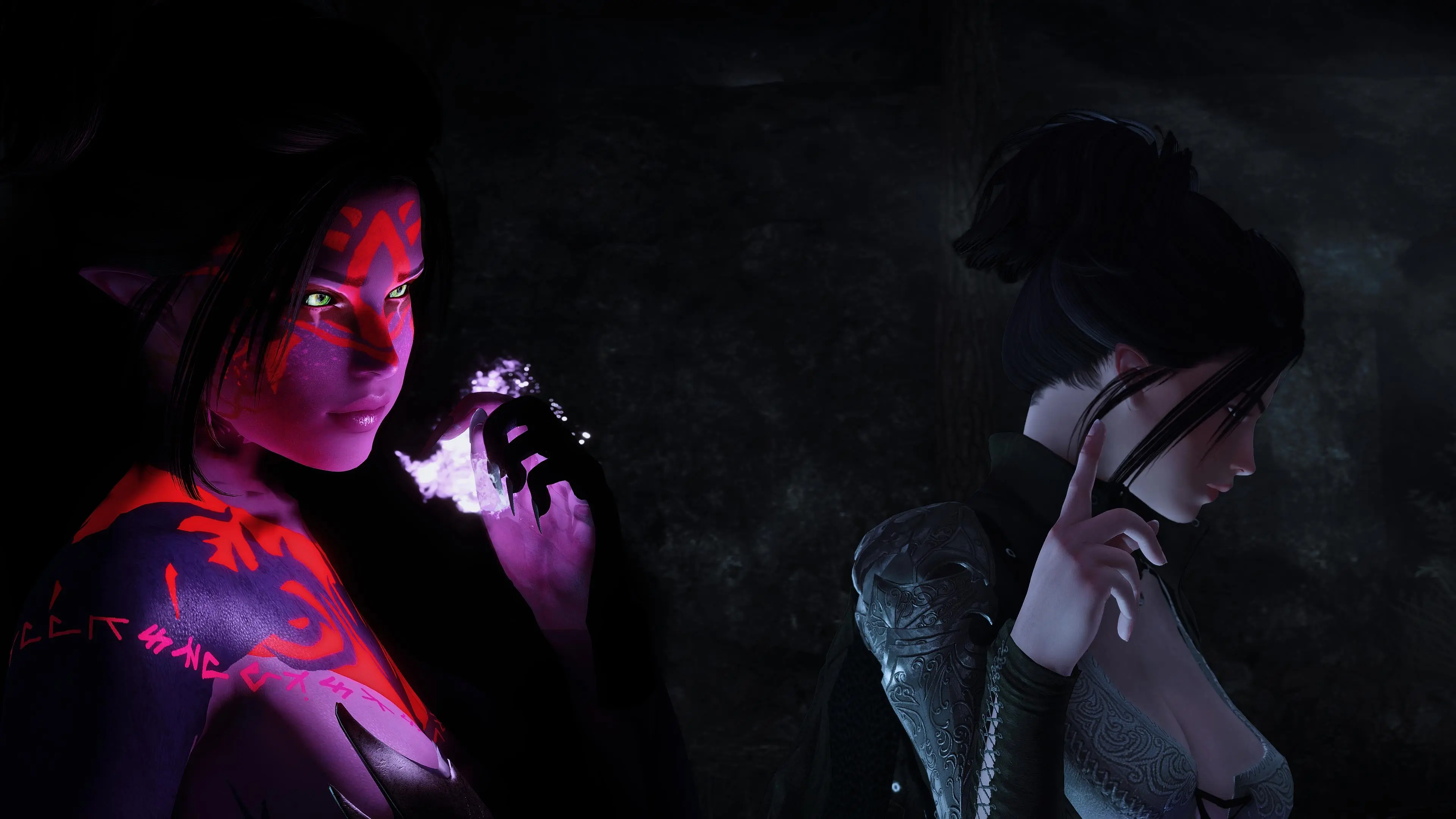 CreditsEspecial thanks
To Goampuja and to my lovely Patreons and supporters.
Do you like my mods or stories?
Please support me on 
Patreon
.