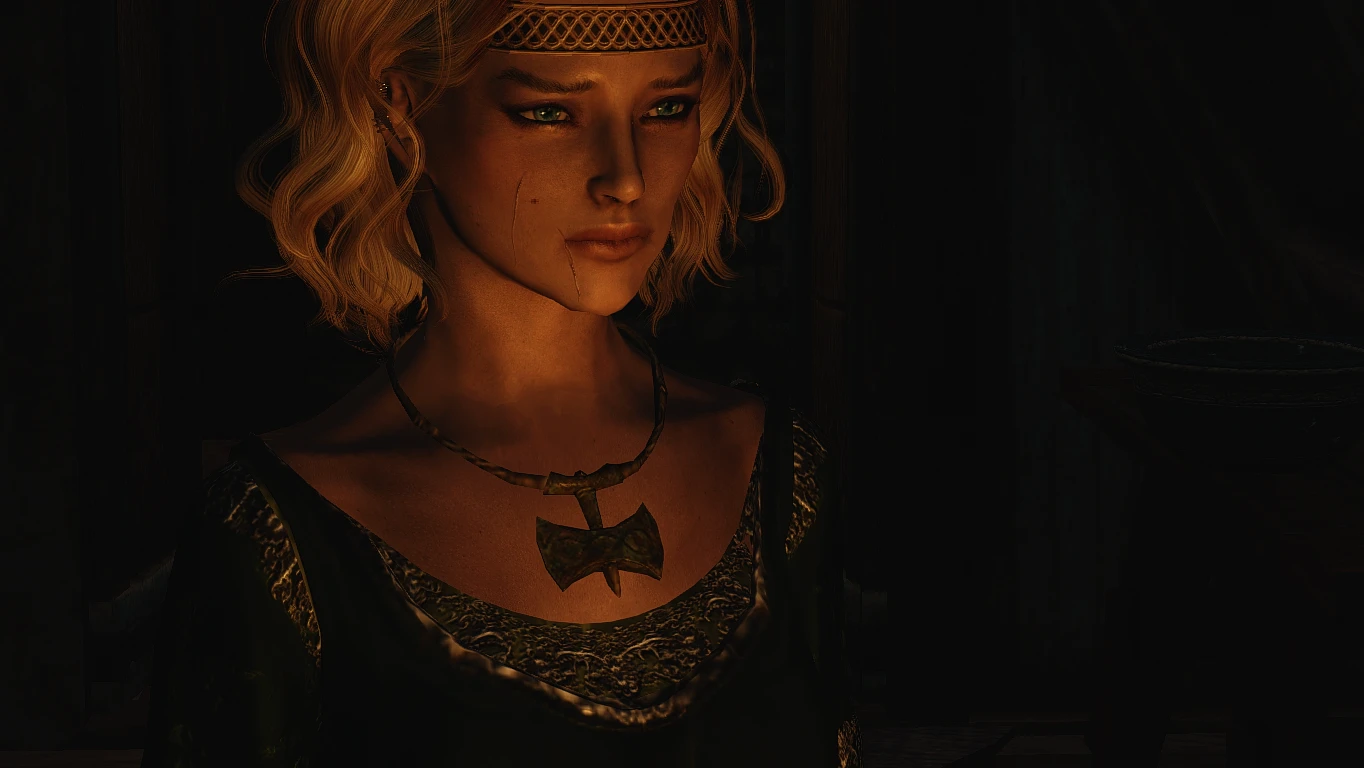 About this image
She watched the flame as it flickered into darkness, and shadow again claimed her sight as she kept her solitary vigil.

- First uploaded image! Sorry for the terrible quality, my laptop isn't meant for playing Skyrim.

As for the character, she's an Imperial and her name is Sienna, and in all honesty, I wasn't even with her for her first 19 levels. Again, my laptop's has some difficulties playing Skyrim and doesn't like loading my games, so I never get past level 12, really. I used SydneyB's uploaded savegame of her character Sienna Flavia, as a base, and went from there. She's undergone some major appearance changes. It's quite fun adapting to someone else's gameplay and I've definitely grown quite fond of her. -

Taken in Breezehome.