One of my big complaints with Red Faction Guerilla was the lack of depth infantry combat had.
Sure, the AI is fairly impressive, but you could always turtle inside a building and stop 80% of the problem.
Now, the building will chip apart as the fight wears on.
This drastically affects the gameplay loop for the better. Combat is more visceral, and positioning and tactics matter more.
This is similar to Geostatic weapons, except in our values and formulas.
This mod also adheres to Mod Manager standards for maximum compatibility.
LIST_ACTION "COMBINE_BY_FIELD" without overwriting self descriptors used by the XTBL reading tool.
Experience may vary depending on the structural tweaks used.
This was designed for vanilla structural settings, but
VAXIS Physics MOD
 works well.
Consider tweaking values as needed, as it can be less impactful against structures with certain structural settings.
Makes weapons pack a punch! Weapons will now suppress and cause damage to structures.
REQUIREMENTS
 Mod Manager 1.01 (Stock mods may need structure changed to match Re-MARS-tered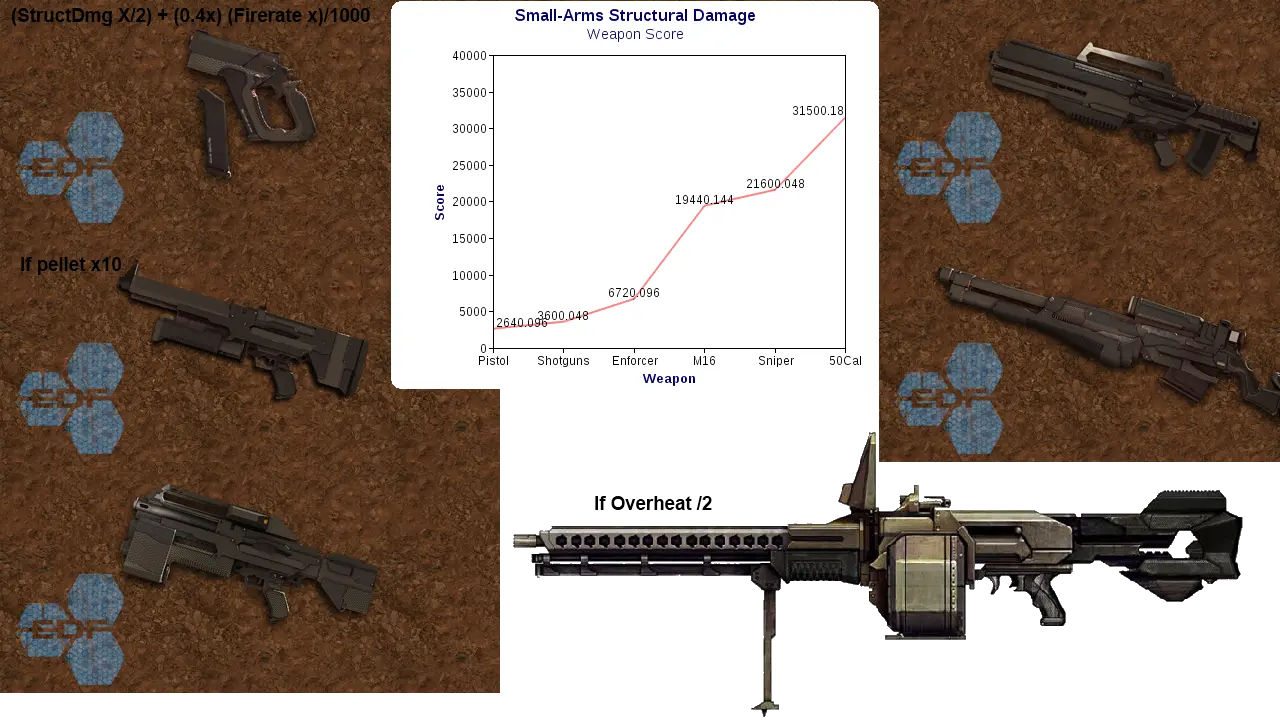 FEATURES
 Most firearms will cause structural damage
 Certain turrets will cause structural damage
Balanced to enhance gameplay without going overboard
OPTIMIZATION
Firearm Destruction is accomplished with invisible "explosions"
with values tuned to match what would be as realistic as possible.
There's a hardcoded limitation to how many ongoing explosions can occur at once.
When this limit is reached, explosions will get added to a buffer or queue until the last one is complete.
To reduce the chance of the buffer being reached, the following firearms do not produce destruction:
EDF Pistol
EDF Enforcer
Various auto turrets
If you encounter problems or frequently hit the buffer, please provide feedback.
If you have any ideas for providing a better experience (Tweaks to the impulse, radius, crumble, angle, optimizations) please provide feedback as well.