File information
Created by
Jon Babb
About this mod
A music addon for Oblivion. Featuring an orchestral score by me, Jon Babb, and staying true to the musical style of the Elder Scrolls, this pack will increase the roleplaying mood of your gaming experience. Oblivion is still a game being played and requires truly devoted artists to keep the playability alive. I hope to contribute in some way.
Permissions and credits

Donations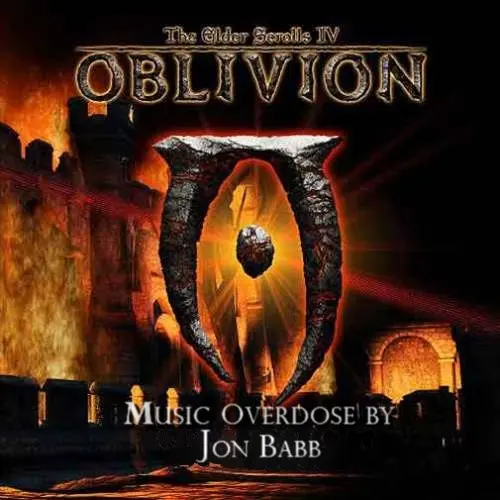 Oblivion Music Overdose
UPDATE:
Oblivion Music Overdose 2 is out now and can be found here:
Oblivion Music Overdose 2 - Nexus Mods

This is a music addon for Oblivion. I have been a musician and composer for seven years, and I have poured out my inspiration and imagination into this mod. All the music is composed by me, and I hope that you enjoy what I've been able to produce. The style of this music was inspired by Jeremy Soule, but I kept true to my own original style. This music pack features an orchestral score designed specifically for the Elder Scrolls, and I hope that you as a player may appreciate the leaning towards an Elder Scrolls musical style.
I have produced a few other music packs which were related to Morrowind (Morrowind Music Overdose 1-4). I have made many songs for the Elder Scrolls, so if you manage to find these other packs, then feel free to use the music from my older mods in Oblivion as well.
Overall, the music contained in this pack has a fantasy/medieval feeling to it. I didn't have time to make 20 tracks as I would have liked, but I may add more music if people want it. Please, feel free to comment and let me know what you want from me in the future! More music? No problem.
The only file that will be replaced is 'tes4title' so backup that song if you wish to keep it.

.
Composer
Jon Babb