File information
Created by
cgy95
Virus scan
Some manually verified files
About this mod
A fully voiced quest from the creator of The Deterrent. The Freeside Coop was robbed by an unknown assailant. Track down the assailants and explore a large new dungeon with difficult decisions to be made along the way.
Requirements

Permissions and credits

Translations
RACE TO THE BOTTOM

Description:


Race To The Bottom is a medium sized quest mod around the same size as the Automatron DLC from Fallout 4. The Freeside Coop has been robbed by unknown assailants and Ella Hawthorne is in need of a mercenary to track down the culprits. The journey will offer you multiple ways to solve each problem with an emphasis on roleplaying. I've tried to match Obsidian's design philosophy the best I can.
Featuring 1000+ fully voiced lines of dialogue, roleplay to your heart's content. I'd like to thank the wonderful voice actors who collaborated with me for all their hard work!
Overview:
1h 30m - 2h of gameplay
Multiple ways of solving each objective, allowing a decent amount of replayability
A new faction to interact with
Fully voiced quest with several new characters
New large dungeon to explore
Roleplay/Dialogue focused gameplay
No "Essential" NPCs
No Kill Run Possible
Installation:
Extract the contents of the data folder from the archive into your New Vegas data folder. Using a mod manager such as Vortex or Fallout Mod Manager should automate this step. Make sure that you enable both: RaceToTheBottom.esm AND RaceToTheBottom - Vanilla NPC Changes (Required).esp. The latter is required to stop a tech hang with several of the mod's quests.
For experienced users only, do not try and merge the hotfix into the main file to save a spot in the load order. This will reintroduce some bugs. The reason for this is because of the way .esm files deal with changes to records in other .esm files.
Conflicts With Other Mods:

During development I test with a vanilla install of the game so there is a chance there are conflicts with other mods that I have not thought of. Let me know if there are any you notice.
Known Conflicts:
-
Freeside and The Strip Redone
-
New Vegas Uncut - Freeside Open
-
This Is FreeSide
-
FLVJOD Freeside
Simple Open Freeside
is now compatible. Please download and activate the compatibility patch alongside the other two mod files if you are using
Simple Open Freeside
in your load order or else you will run into bugs.
Difficulty:


This is not a difficult mod and has been balanced around a character between levels 10 and 15. This is intended to be completed as part of a playthrough. As such, the stakes of the story are not as large as
The Deterrent
or other late game mods.
Content Warning:


This mod contains profanity although nothing excessive. There is also an implication of suicide which some might find distressing.
There are also political themes within this mod's narrative where characters express their beliefs on the in-game factions. I'm aware that this has the potential to upset some people but Fallout has had political themes since the very first game so we'll have to agree to disagree if you think this is unacceptable. Lastly, my characters do not represent a one to one mapping to my own political beliefs.
Companions:


Feel free to bring any companions as the cells have been fully navmeshed. However, there are some minor bugs regarding some of the in-game elevators with companions teleporting to the wrong place in the cell and murdering enemies.
Getting Started:
Go to the Freeside Coop located right next to the King's headquarters. Talk to Ella Hawthorne to start the quest.
Credits:


Front Page Illustrator -
Baboonski
Vault Door, Jumpsuits, Freeside Coop Sign, Crop Grower Assets - Aurora Whitfield
Vault 23 Jumpsuit Icon - 
CarlZee
(made using
Consistent Pip-Boy Icons
Resource by
ItsMeJesusHChrist
)
Voice Acting
:
Hosea -
Josh Smith
Ranger Wilson - Mai Bear
Ella Hawthorne -
Kate Clarke
Billy Jackson -
Johnny Fox
Jackie Millsworth -
Maryann Candito
Clarence, Vulture Soldier, Jack Hawthorne Bodyguard - DeVonte Lawson
Paula -
Dori Murdock-Patterson
Fitz, Alistair Gray - ProfKranc
Jack Hawthorne -
Robert Funk
Frank Adams, Security Chief Holloway, Fitz Bodyguard Male, Vulture Soldier -
Geremy Ferland (SilverGeFer)
Clive, Engineer Hardy - Mitch Leschinski
Dexter, Reeves - Austin S. Willeke
Dr Delacroix, Vulture Soldier, Jack Hawthorne Bodyguard -
Katabelle Ansari
Joan Harris, Vulture Soldier, Hayes -
Anna Faye
Private Jenkins -
Mossbal
Beth - Jaimie Lynne
Marchesi, Vulture Door Guard, Generic Vulture Soldier -
Ando Servis
Roy -
Ryan Negrón
Molly McCallister -
Alexa Tuttle

Vulture Soldier, Fitz Bodyguard Female -
LittleMissCocoa
(
Twitter
)
Conroy, Sentry Bot - Jake_The_Silent
Private Volk -
Mr Vort
Testing
:
PublicEnemy01 - End User Testing
BazGherkin - End User Testing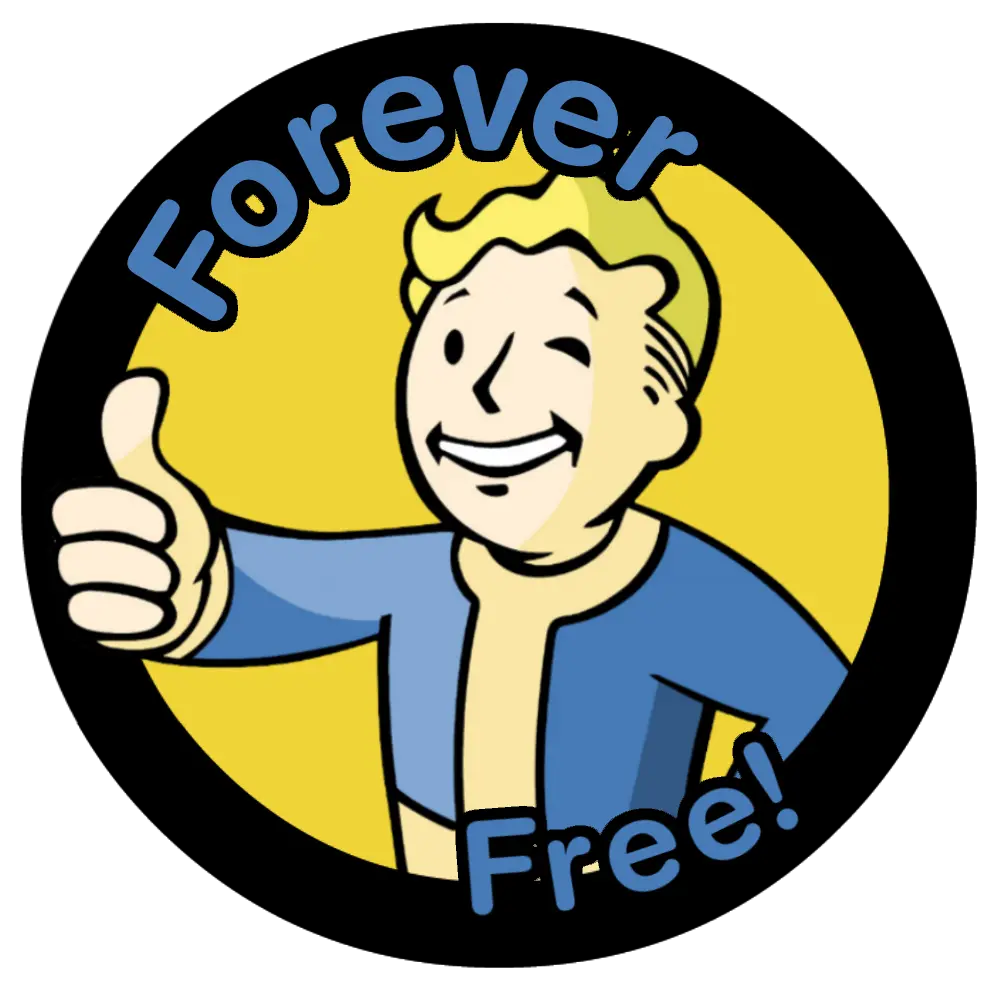 F.A.Q:


Q: Why release this now when Fallout New Vegas is pretty much dead?

A: I wanted to create what I consider the bare minimum of what a Fallout quest should consist of with focus on RPG mechanics, story and dialogue. This is a love letter to everything I loved about Fallout: New Vegas.
Q: Why was the voice acting not done in a professional booth which would cost you thousands of dollars?

A: Can you Paypal me the money and I'll get that done?
Q: Why didn't you take into account that NCR President Aaron Kimball wasn't responsible for introducing the bill you mentioned? He was voted down by the house on several occassions.

A: Touch grass.
Q: Can I roleplay as an unfeeling shithead in this mod?

A: Yes. This is an option. However, try and leave being an unfeeling shithead as part of your player character and not make it blur any lines. Be a nice person.
Q: Can I join the Enclave?

A: Nope.
Q: Why can't I join the Enclave?
A: Nope.Q: Why are all your mods so short?

A: I have a full time job and I basically work on a recreational project until I am burned out. This consisted of a year's worth of work and I've put everything into it. If you're choking for more of my content, go play
The Deterrent
.
Q: Will you make a Jameson companion mod?
A: I very much would like to but I have fallen out of touch with the original voice actor: TylerDavis. I'm flattered that one of my characters has been immortalised even if it is because of my bad direction and script at that time. The companion would have no quests or anything as I find a creator being "in on the joke" to kinda take the humour out of a situation like this. However, I would be open to making this a thing but I would only do so with the original voice actor.
Changelog
:
Note - Let me know if any of these changes don't work. Sometimes Nexus scraps changes if the file size change is too small.
v1.0.1:
Refusing to work with the NCR should no longer cause a tech hang after completing the Vault 23 Quest.
v1.0.2:
Ownership of Freeside Co-op added for Ella Hawthorne.
Missing voice lines added for Hosea when player says "they couldn't care less about NCR"
Objective to obtain pocket watch changed slightly. Pocket watch is now in a new footlocker owned by Yvette. This should fix the bug where players who killed Yvette before installation encounter a tech hang.
v1.0.3:
Fix to bug where Beth's stock didn't contain any meds.
Tooltip added to Firewater Bunker when lights are off that suggests to use PipBoy Light in darkness.
Chainlink Fence door fixed in Firewater Cave that did not open when unlocked.
v1.0.4:
Bug fixed in Vault 23 Executive Suite where the players controls were locked randomly as NPC collided with trigger.
v1.0.5:
Custom Vault 23 Jumpsuit Icon Added.
v1.0.6:
Race Condition fixed with certain character supposed to be dead but appearing alive in some user's games.
Jackie Pocket Watch Quest mod conflict fixed. The same empty topic from the base game has the potential to be edited by two separate mods. This is fixed in version 1.0.6.
v1.0.7:
Jackie Millsworth failed Medicine Check missing line added and the problem has been fixed.
Jackie Millsworth blooper where she calls the Fiends: "Friends" has been replaced.
Crow Egg Omelette permenant Charisma nerf has been fixed and replaced with the proper temporary nerf.
Updates:


For updates on all things related to my modding. Follow my
Twitter
and
Youtube
Channel
.