File information
Created by
Gopher and Just Chill and AltDunmer
Notification:
This is a german translation of
One HUD - oHUD
. If you look for the english version, just click the link.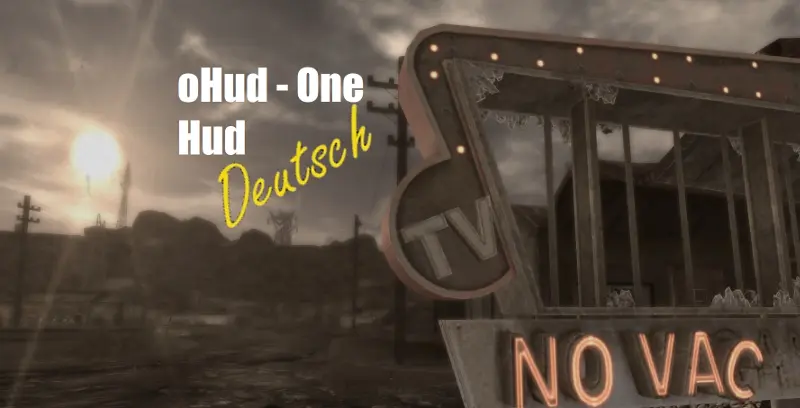 Author: Gopher
Übersetzung: AltDunmer und Just Chill
Updates:
Bitte den Changelog-Tab auf Änderungen überprüfen oder einfach hier klicken.

Vorwort:

AltDunmers Version basierte noch auf 1.0, soweit ich das beurteilen konnte. Mittels Beyond Compare konnte ich die Unterschiede in den Scripts schnell ausmachen und hab mich dazu entschieden die englische Datei direkt zu übersetzen und nur nochmal die deutschen Übersetzungen an den entsprechenden Stellen in die Scripte zu kopieren.
Installation:
One HUD - oHUD Deutsch
Falls man DarnUI verwendet (ich benutze eher MTUI, weil ich Darn bereits für Fallout 3 hatte und New Vegas anders aussehen lassen möchte),
kann man sich eine Übersetzung des oHUD-Patchs bei dicehead abholen
. Unter den optionalen Dateien seiner Project Nevada - Geschmacksrichtung ist diese Übersetzung zu finden.
Eigenschaften:

Eine Funktion um zwischen "vm / nm" (vormittags / nachmittags) und "am / pm" (ante meridiem / post meridiem) umzuschalten wurde eingebaut. Einfach für jene die sich mit "am" und "pm" schon angefreundet haben. Der Standard steht auf den deutschen Abkürzungen.