File information
Created by
midtek
[size="6"]A Better Arcade *NEW [/size][size="2"] [/size]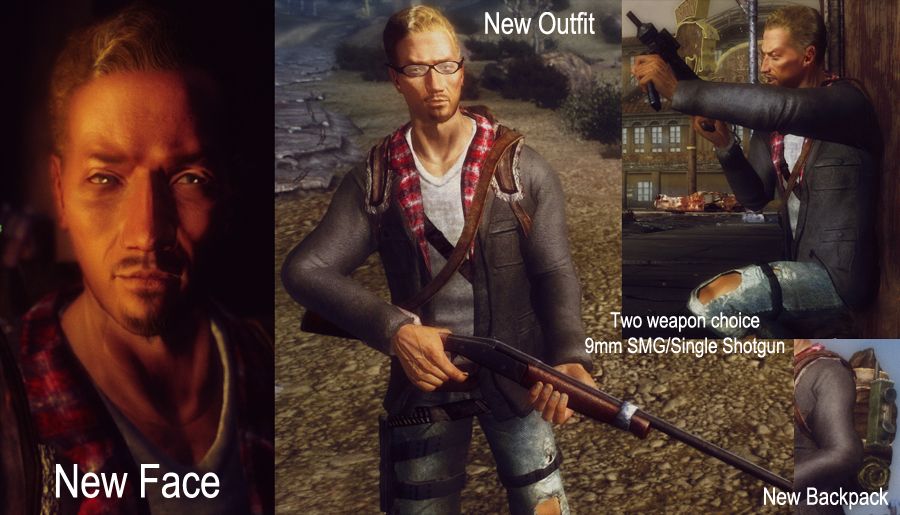 [size="5"]Description[/size]
A word 'Better' is subjective: there can't be better definition in this latest version.
It's fair to say that the aim of this mod is not only to change Arcade look better but also look more casual.
- custom eyeglasses, - custom outfit, - custom skin, -custom backpack, - face surgery
- selectable weapon choice of 9mm submachine gun with two handed animation/ and a single shotgun.
[size="5"]Requirements [/size]
Drags New Armor Pack
only need two outfits to be installed
Weapon Animation Replacer
for 9mm Submachine Gun two handed animation
[size="5"]Installation[/size]
1) Download
Drags New Armor Pack
. You need only backpacks + Falling Sky outfit's textures and meshes.
2) Extract A Better Arcade files on data folder.
3) place A Better Arcade.esp file at the very end of load order.
[size="4"]Credits[/size]
TFH rugged skin by TheFourthHorse
The outfit and backpack by dragbody
The eyeglasses by farbentier/ converted to NV by StrykZ
ElminsterAU for FNVedit
Obsidian & Bethesda for FNV & GECK