File information
Created by
LiZhenhuan1019
About this mod
Another minimap mod. Show units position and display terrain heights in different color.
Press M or hold alt key to toggle the map.
Permissions and credits

Mirrors

Changelogs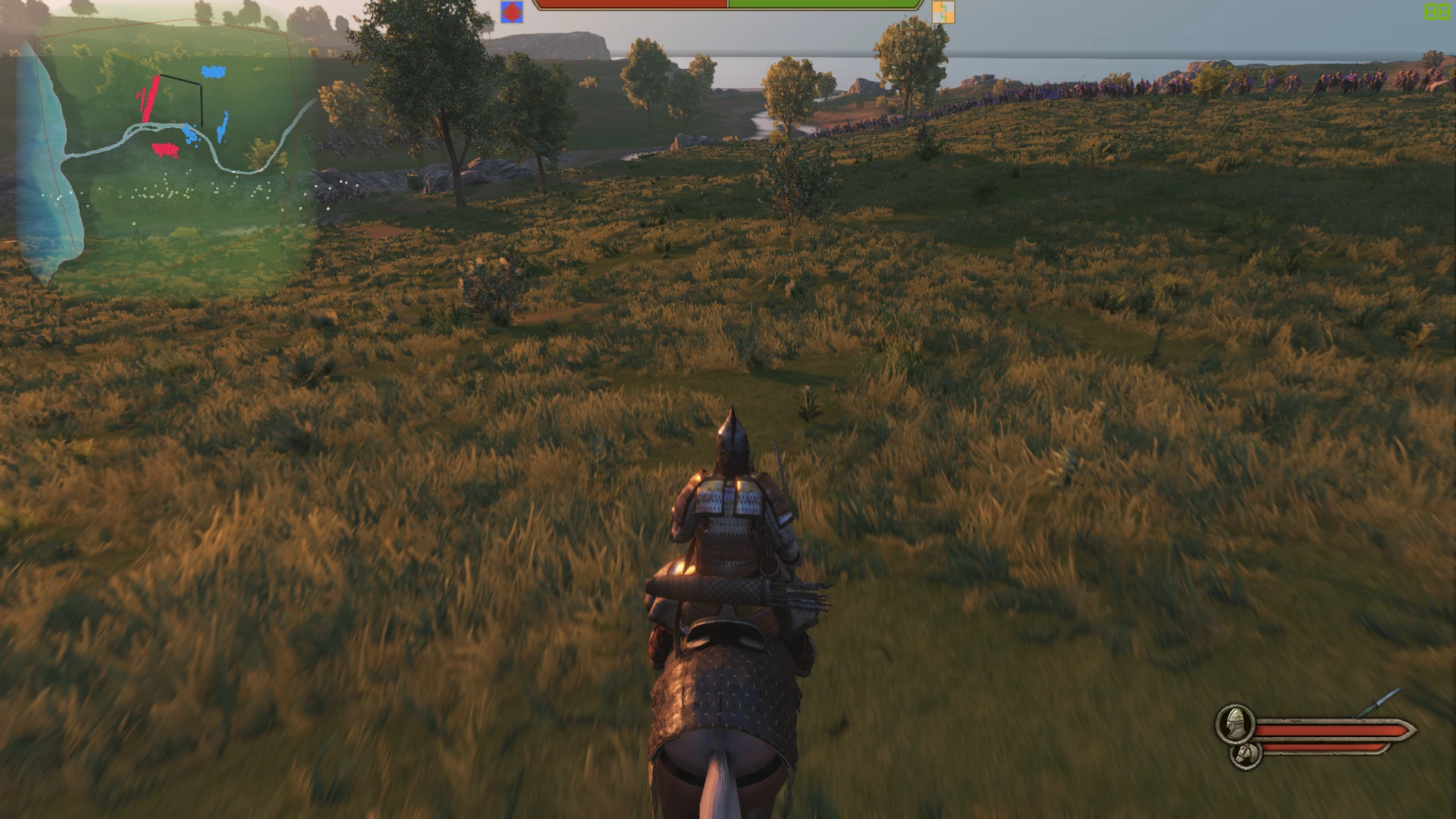 Battle Mini Map
A mod  that provides mini map in battle.
Save Compability
This mod does not read or write stuffs to your game save. Installing or removing this mod has no impact on your game save.
Features
Show units position in the minimap.
Display terrain height in different colors.
How to Use
The map is shown by default after installation.
You can press L during a battle to open the mod menu and change the size, position, resolution and opacity of the map.
You can press M or long press alt key to toggle the map.
You can enable the "Show Map When Commanding" option so that the map will automatically show up when you open the command panel.

Note: If you also use RTS Camera, please make sure it's at least of version e3.9.15.
More mods from me
Enhanced Battle Test: Provides more powerful custom battle. It allows you to choose almost all singleplayer troops and multiplayer troops.
RTS Camera: You can give commands in the sky as if you are playing a RTS game; Allows you to give an order that let your soldiers attack a specific enemy formation such as the enemy archers.
Troubleshoot
If you installed RTS Camera, make sure it's updated.
If the launcher can not start:

Uninstall all the third-party mods and reinstall them one by one to detect which one cause the launcher cannot start.

If it shows "Unable to initialize Steam API":

Please start steam first, and make sure that Bannerlord is in your steam account.

If the game crashed after starting:

I would appreciate it if you send dump file to me to help me to solve the crash by followinig steps below:
Click `Yes` when the game crashes and ask whether to collect information.
Before sending files to TaleWorlds, go to `C:\ProgramData\Mount and Blade II Bannerlord\crashes`(**Not the game installation path**) and find the  folder related to the crash by timestamp.
Then send `dump.dmp` file in the folder to me.
Source Code
You can get it at 
github.com
.
Contact with me