About this mod
Original music I composed in the early 2000s that attempts to give new feeling to the atmosphere of Morrowind.
Permissions and credits

Donations


Morrowind Music Overdose IV
I am reuploading my Morrowind Music Overdose series here on Nexus. I originally composed this music for Planet Elder Scrolls, but as you may know the website is now abandoned.I must warn you that the music is old, but it is a piece of history that is evidence of my struggle to become a better composer.


Made in the early 2000s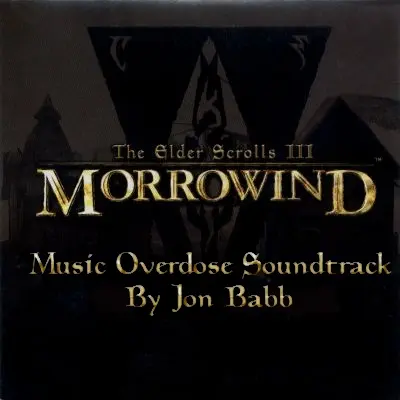 Original Description:
Morrowind Music Overdose - Chivalry and Truth is an effort to reproduce the music for Morrowind in order to create a fresh and unique musical
environment.
The only music file that will be replaced is 'morrowind title' so be sure to backup that file if you wish to keep it.

There is a theme behind this version of Overdose, and that is medieval. Although medieval was the thing in mind behind its creation, this Overdose has a mixture of both old culture and fantasy -- and that is perfect for the game. All of these tracks were composed by Jon Babb -- all of which are original creations (in exception to "Hunting Ground" and "For Good and Ill" which were both originally composed by Chris Field and arranged by Jon Babb).
Installation:
Simply download and unzip the folders into Bethesda Softworks\Morrowind\Data Files\Music