File information
Created by
3LC
About this mod
Complete overhaul of Free Ride. Story locations, populated interiors, Safehouses with garages & wardrobes, functional phonebooths, friends/bodyguards, and gang territories.
Requirements

Permissions and credits

Changelogs


V2.6

Restore Story Content
   All Story-exclusive interiors & areas of Lost Heaven now accessible
     - Fully populated interiors;
400+ Peds
restored/added
     - 80+ Vehicle spawn points
     -
Story characters
spawn at their homes/hangouts
Safehouses

    Apartments, houses, & hotel rooms across the county
- Access your
Garage
&
Wardrobe
, clear wanted level, restore health & ammo, save your outfit & weapons
-
You will respawn at your last visited Safehouse
upon death/arrest or restarting game
Phone Services

   Use any phonebooth in the city to call:
- A
Taxi
to Fast Travel
- A
Friend
for Backup
-
Ralph
for Vehicle Delivery
-
Vincenzo
for Weapon Delivery
Allies & Enemies
     -
Friends
act as bodyguards. Call one from a phonebooth.
     -
Morellos
&
Federal Agents
guard enemy territory.
Environment
     - Random time & weather every launch
     - Advance time on death/arrest & while fast travelling 
Misc.
  
-
Disabled forced walk
at Salieri's, Bertone's, etc.
   -
Autosave
outfit & weapon changes
   - Special Main Menu
Requires
NOMAD Group's
ScriptHook!
Does not modify game files!
Works entirely by script.
Please read the ReadMe before reporting issues
This mod is now unsupported (not being worked on).
There are random CTD's (crashes) that seem to occur near underground tunnels (i.e. by the prison & mansion).
ANYONE IS FREE TO BUILD UPON, EDIT, OR BUG-FIX THIS MOD.

You can repost a modified version anywhere you want, as long as original credit is given (including the 'extra thanks' section), and that it remains
FREE
.
Extra thanks to:
Nomad Group
- MDE
ScriptHook
Deewarz
- scripting Wiki & decompilations
Kamzik123
- multiple script functions & other contributions
Greavesy
-
MafiaToolkit
SteveCoyne - a few ped placements
Zahar999

Other Recommended Mods:
Tram Ride Restoration
Kamzik's Contract Missions

Water Edge Disabler
Trailer ReShade (used in screenshots)



Locations
Safehouses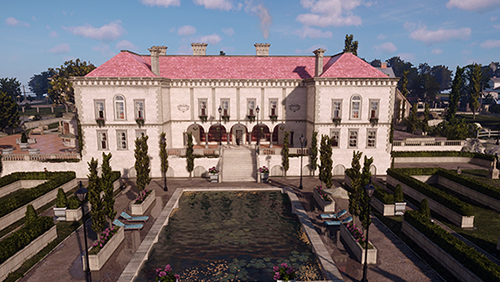 Angelo Residence
Beech Hill Mansion
Corleone Hotel
Clark's Motel
Lost Heaven Queen
Sarah's Apartment
Paulie's Apartment
Salieri's Bar
Salieri's Warehouse
You will always respawn at your last visited Safehouse!

Garages & Wardrobes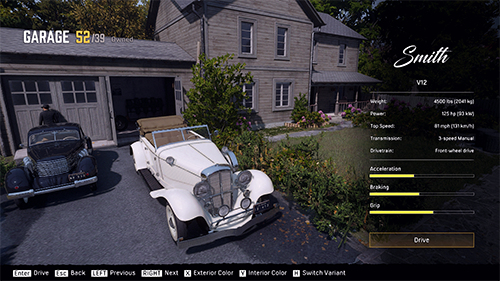 Tommy's personal
Garage
is available at:
- All Safehouses (except the Queen)
- Autodrome Pit 05
- Central Island Parking Garage
- Palermo Club
Tommy's
Wardrobe
is available at all Safehouses.
Public Locations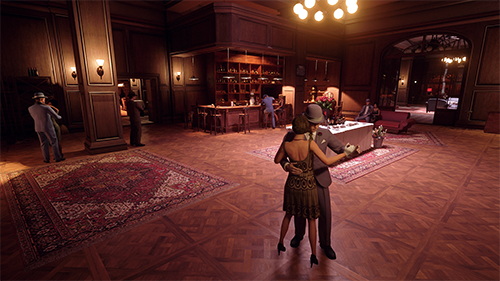 Airport
Autodrome
Bertorelli's Bakery
Biff's Pawn Shop
Black Cats Bar
Blue Tropics
City Gallery
City Hall (protestors)
Clark's Motel
Corleone Hotel
Giorgi's Diner
Grand Imperial Bank
L.H. County Prison
Lost Heaven Queen
Palermo Club
Pepe's Restaurant
St. Michael's Church
St. Peter's Docks
"Running Man" Alleys
"St. & Sinner" Rooftops
Train Stations
     Friends For Life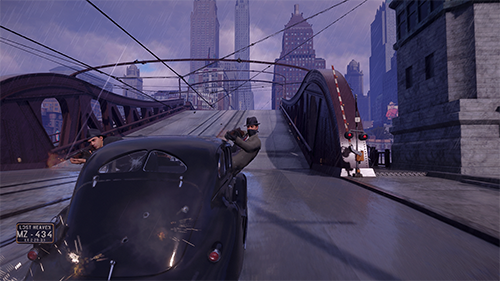 Sarah, Paulie, Sam, Salieri, Vincenzo, Ralph, Luigi, Frank, and Salvatore
+ Special Characters (Vito, Joe, & more)
Note: Special Chars will NOT defend Tommy!
Gangs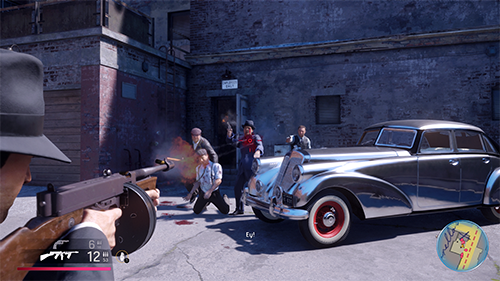 Morello
- Lost Heaven Harbor, Morello's Bar, Smith Service Station

Federal Agents
- Copse Farm, Customs Impound, Imperial Bank (vault)
Special Locations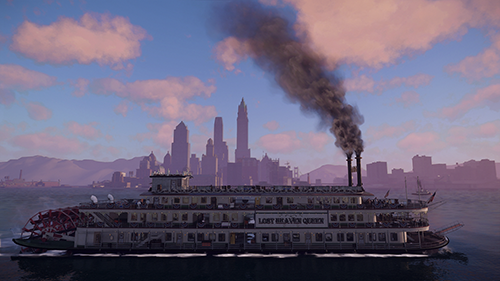 Autodrome Track
You can access the Autodrome track by driving or walking into one of the open garages.
To get back, face the same garage while in the pit lane (checkered flag on mini-map).
Lost Heaven Queen
Go to St. Peters Docks in Central Island (marked on map) and walk up to the docked Queen. Use the prompt to
board the Queen and go out to sea. To return to Lost Heaven, use the other prompt at the front of the ship.

West Harbor Drawbridge

The Drawbridge in West Harbor (South-East of Salieri's Bar) is now operational,
alternating between fully open & half-open (jump height) positions.