This week we're back with some more staff and community picks. I am really pleased to see a submission for a game other than those from the Bethesda series with Minqmay picking one from Legend of Grimrock. SirSalami has this week turned his attention towards a really nice armour mod, Terrorfox1234 has chosen one to help with your sometimes incredibly stupid companions and I have gone back to my childhood and chosen a mod to put posters on the walls.

We love to hear the communities picks so keep them coming by using this new and handy form.

Please fill out the form completely and ensure that you add some details about the mod and why you have chosen it (similar to how our community members have below).  

Just remember that other mods on the site may do roughly the same thing, so keep your eyes peeled and understand that these are just personal picks. That said, hopefully, you'll find something you may not have seen before. 




Submitted By: Terrorfox1234
Game: Fallout 4
Mod Author: Greslin
Mod: Companion Heal Thyself

This is one of those "quality of life" mods I love so much. It simply gives your companions the ability to heal themselves with Stimpaks in Fallout 4.

As the author explains, on normal difficulty downed companions will get back up after a period of time and keep going. On survival difficulty, they will remain on the ground until you heal them with a Stimpak. This can become very tedious and you may not always be in close proximity to your companion when they go down.

Besides the inconvenience and tediousness of having to play doctor, it's also a bit silly that these people don't have the cognitive ability to just heal themselves. Seriously… how did the human species survive without The Lone Wanderer for 200 years? I mean really, you've got a Stimpak in your inventory, you're on the ground in need of a Stimpak, but you're going to make me cross the battlefield (and risk my life/save progression) to give you your shot!? Nope. You're a big boy/girl/super mutant now. Pick yourself up.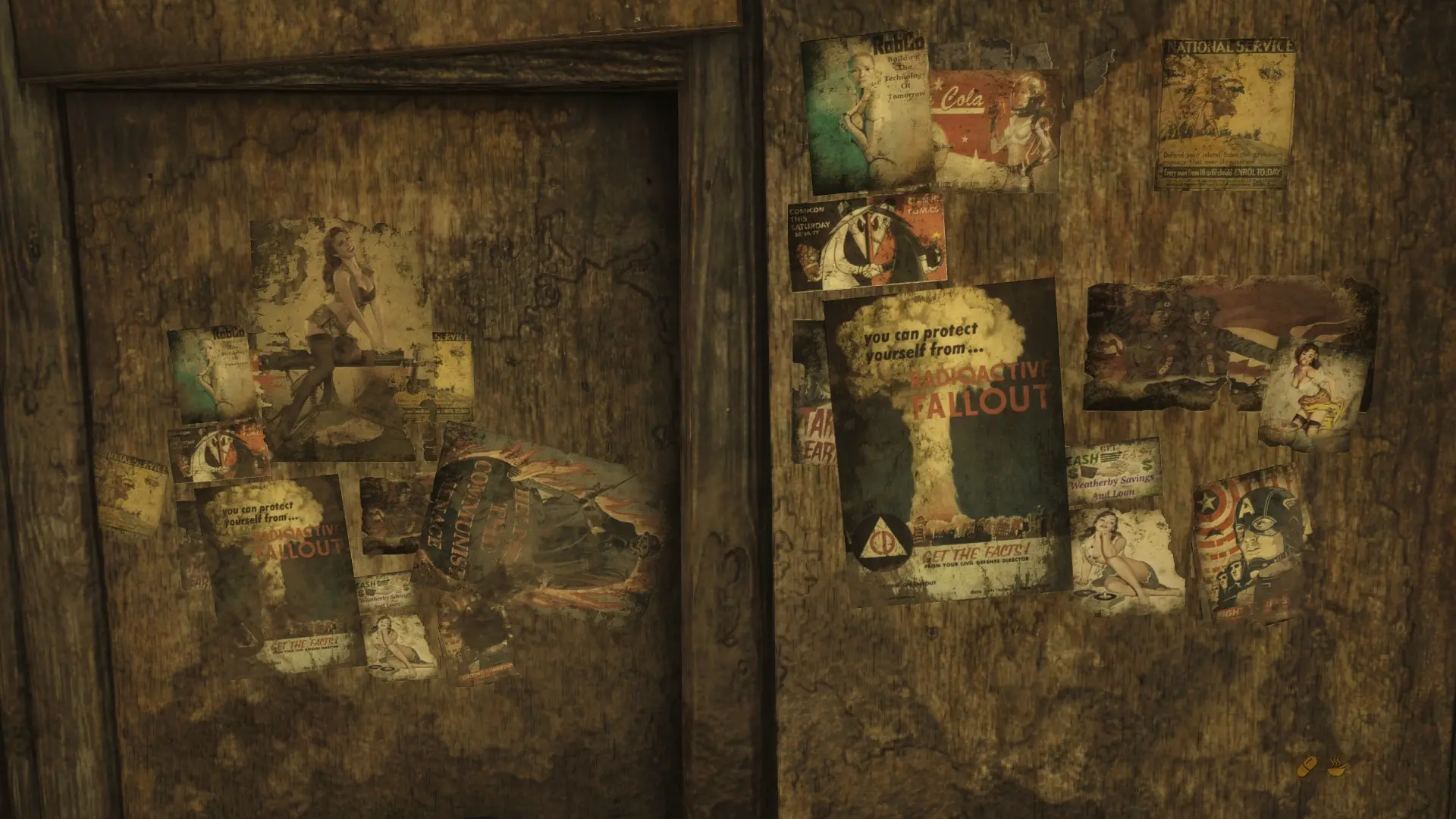 Submitted By: BlindJudge
Game: Fallout 4
Mod Author: mindkiller316
Mod: Proper Flyers and Posters

The subtlety of this mod is one of the features I love about it. The fact you can install and activate it and it just makes your whole experience that touch better is great. I don't have to worry about choosing a plethora of options, nor do I have to tweak any settings.

Running around the wasteland can often feel a bit empty, so I have been looking around for mods to bring that little 'something' back. This mod by mindkiller316 is just one that helps alleviate that problem by replacing the torn paper look that adorns many of the walls with realistic looking and lore friendly posters. This fantastic mod adds a stat point to that all important one people look for in these games - immersion.

The more I play Fallout 4, the more I want to tweak the little things rather than huge game changing mods and I'm over the moon that I stumbled across this one.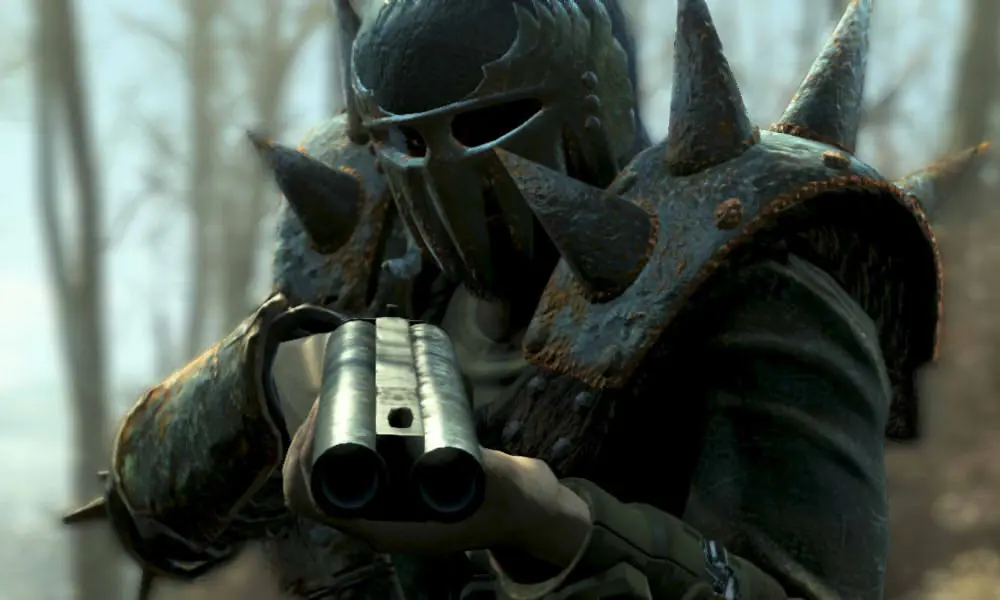 Submitted By: SirSalami
Game: Fallout 4
Mod Author: m150
Mod: Jagimet

Lately, I've been realizing that my weekly picks tend to be very focused on gameplay related mods. In fact, in the several months we've been running this feature, I've neglected to choose from one of the most prominent categories of submissions in our community. Well, that changes this now with my first armor pick, Jagimet from the amazing m150!

As loving tribute to the character Jagi from the manga/anime Hokuto no Ken (Fist of the North Star), even if you're not familiar with the series, these menacing looking accessories fit right into Fallout's similarly mad-max inspired, post-apocalyptic world. Featuring massive spikes on the pauldrons and mouth-guard, this set makes any character a more intimidating while the rusted materials and subtle markings ensure that they maintain a rather realistic appearance that's not too garish. So even though these seem tailor made for someone supermutant size, they'll look great on any character that might find themselves in need of some more noticeably sharp attire.

The author, who simply goes by "m", has created many other varied and wonderful creations for Fallout 4 and Skyrim too. You should be sure to check those out as well!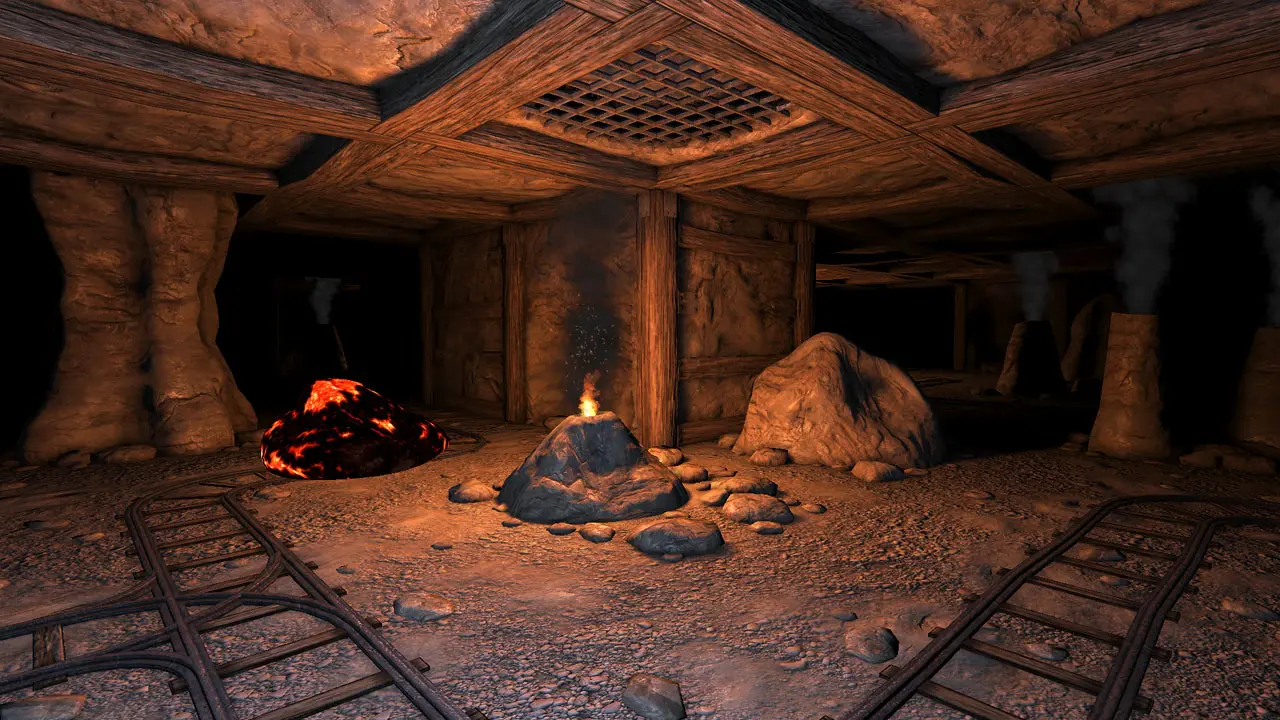 Submitted By: minqmay
Game: Legend of Grimrock
Mod Author: Phitt
Mod: The Mine of Malan Vael

The Mine of Malan Vael is an adventure with superb original artwork and puzzles. The new models and textures fit the game perfectly; the ensemble feels remarkably professional and complete.

It is short, with only five levels, but there's no filler content; every challenge and puzzle is unique, and there's even a climactic final boss fight.
There are no obtuse puzzles or unfair traps; anyone who's played the original Legend of Grimrock can and should dive right into Phitt's masterpiece. Just remember to bring a torch - or a magic Light spell.




Submitted By: Acacophony
Game: Fallout 4
Mod Author: Slevin4Mods
Mod: Chems and Alcohol Visual FX

I cannot play a game without this mod. It is something that feels like it should have been there from the start, and in all previous fallout games, and just fits seamlessly into gameplay.

Although it is simple, it enriches the experience of the game by making chems something more than just a stat boost. Some of the visual effects are strong enough that they actually can impair you in combat, which makes it feel more realistic and makes chem use a little more tactical. You can't just take one and turn into a god for a few minutes, the trade-off is that combat is a little harder because you can't see your enemies as well.

The effects really do change the mood of the game and give a better sense of what your chem trip is like. DayTripper feels light, active and euphoric with bright vivid colors that make you want to explore and see everything, whereas Buffout feels more stark, intense and makes you want to just curl up and stay inside until it passes.

This mod also has a "light" version with less dramatic visual effects, which keeps the tactical aspect but is easier on the eyes because of lower contrast.

Alcohol also now blurs vision, which is a modern gaming staple and should have been there from the start. If I could only play with ONE mod, this would be the one I would choose. It is a must-pick for any character who uses chems, or alcohol.


Every week, we feature a few mods that have caught our staff's attention, as well as some that were submitted by you, the Nexus Mods community. If there is a mod you'd like to see on this list, then please check out this quick and handy form.

If you haven't already, feel free to follow us on our social media channels where we'll keep you up to date with the latest site news, articles and much more.



Thanks, and have fun modding!