File information
Created by
Waning Gibbous
About this mod
Atom Cats Revival Sim Settlements 2 Nov 21 2nd Place
Restoring Chariots and more Daddy-O at County Crossing
Requirements

Permissions and credits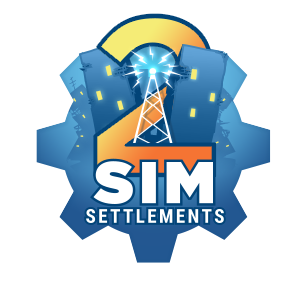 Required mods install first:
Vault TekTools
for the bathrooms
SimSettlements 2 Scrappers
for the hydroponics
Known issues:This
is a BIG build and is too much for my computer. The idle markers and light sources don't disappear as they should after exiting construction mode. Also, parts of the plots disappear. Doing a refresh on the ASAM brings them back. These things shouldn't happen on your computer unless its way underpowered like mine is. 
Settlers
wouldn't sleep on the top bunk, so I changed them to singles.
After
bathrooms are at third level go to the bathroom terminals next to ASAMs (1 in pads and 1 in player home) and add two showers to pads. In the player home remove I toilet and add 1 shower.
Placed
several idle markers in the shop showing settlers working in the shop. In my test the settlers don't use the markers. 
Concept:

This is my concept at County Crossing for November's contest. I've wanted to do this for a long time. Here is why. The Institute's items look new. So does The Brotherhood and vault items look new too. As others, I'm sure. It's been two hundred years. Can't the settlers have newer looking things by now too? I used the newest looking materials I could find in the construction kit. My friend Rowdy has an announcement.
Hey bean!
This is Rowdy, let me razz your berries.
The Atom Cats have built a restoration service called "Atom Cats Revival."
Dig it! 
Featuring:
In the living areas wood finished interior walls, not just bare studded walls.
A mini diner if you need a blanket.
A wig chop if you are a bundie or need a fuzzy duck
Restored autos, including 4 door chariots for back seat bingo
We even have rag tops
MOTORCYCLES TOO!!!
A Showroom. Just keep your greasy mitts off the paint and me.
Parts dept selling miniature collectables
Shop restoration area
A beautiful all glass player home bringing the outdoors in.
See Catshenge!Atom Cats Concept vehicles:
The BEHEMOTH Motorcycle
The Bumper Car Tractor
The Vault Tec U.A.V, Urban Attack Van
Kids and adults matching tricycles
Don't be L-seven.
This place is going to be antsville so agitate the gravel! Oh, bring me some cigs or you can put an egg in your shoe and beat it!
Okay!
Thanks for that Rowdy. That's the word from the bird but I have no idea what she said, lol. She also told me she has been singing a lot and would like to bake a biscuit someday. To me, that was a big tickle and I asked what singing had to do with cooking. She looked at me funny. Then laughed. She then tells me I'm a flutter bum and wanted some apple butter. Where can I get apple butter in the wasteland?
Level 0 2 settlers. Laying out foundations to see what direction I'm going with this.
Level 1 main buildings in place. No additional settlers needed I don't believe.
Level 2 Adjusting buildings. Added plots to Fat City. Need 8 more settlers.
Level 3 Added parts dept, etc. Final additions.
"Der liebe Gott steckt im Detail"
Also
21 beds plus player bed.
Plenty of food and water.
Here are my other mods.
...