Focuser arrays and worn plastics - A full laser weapons retexture - Gatling - Musket - Institute
Focuser arrays and worn plastics - A full laser weapons retexture - Gatling - Musket - Institute
File information
Created by
Gmoi
Virus scan
Some manually verified files
About this mod
Retextures all laser weapons, including laser rifle and pistols, musket, gatling laser and the institute lasers.
Available in 4K, 2K and 1K, with custom cubemaps
Permissions and credits

Mirrors

Changelogs

Donations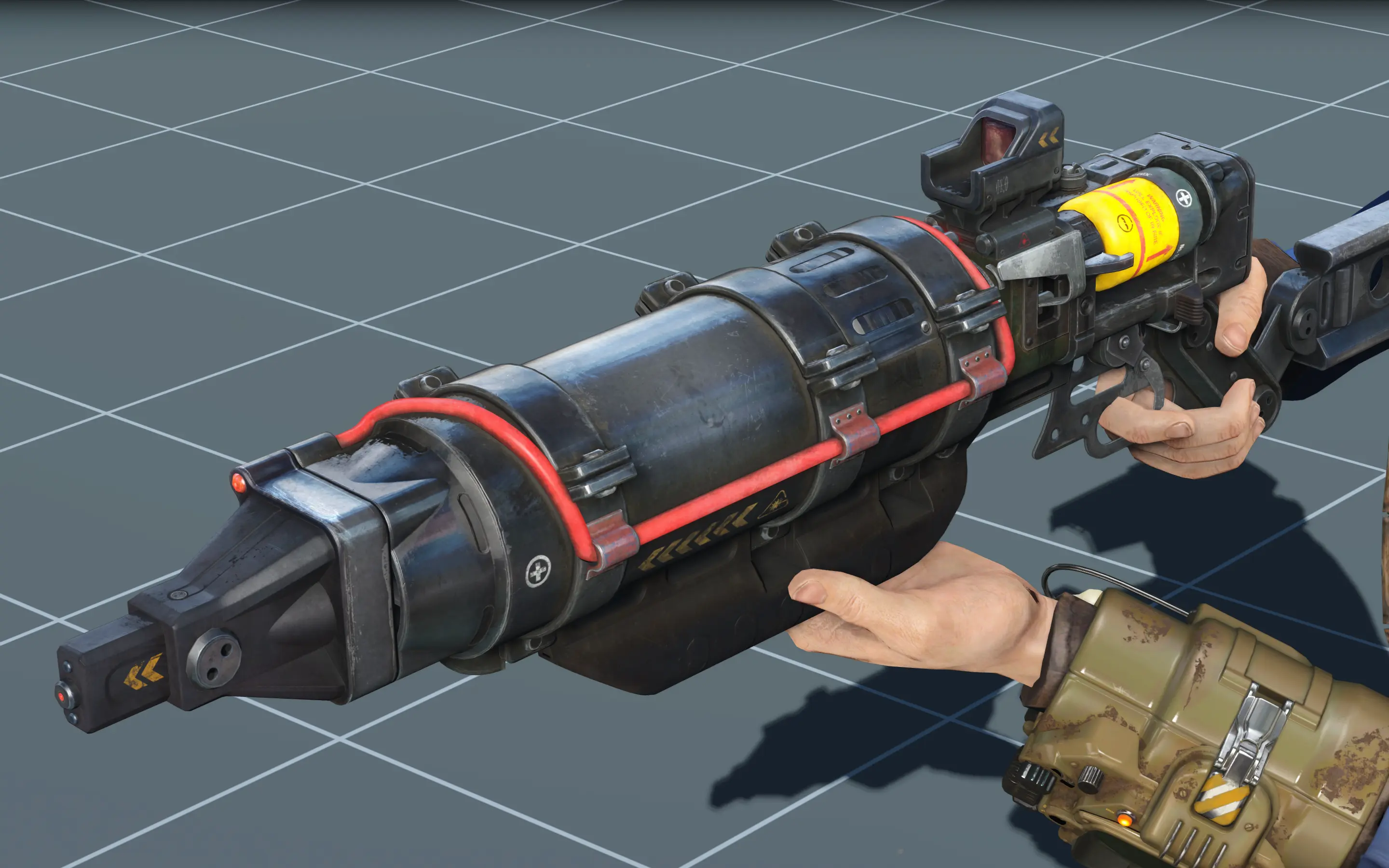 Still disintegrating foes, 210 years after the apocalypse


A full retexture for the Laser Gun series (all 37 models), including the rifle and pistol, the Gatling laser, Institute lasers and laser Musket. I mainly kept things quite close to the original style, with some tweaks, more wear, new reflections for more high-tech looking metals. Some of the vanilla plastics don't clearly look like plastic, so I emphasised those. 
The fusion cells and fusion cores - I kept them very close to their vanilla styles, although I added a negative pole to the fusion cell, which had a negative sign but no connector.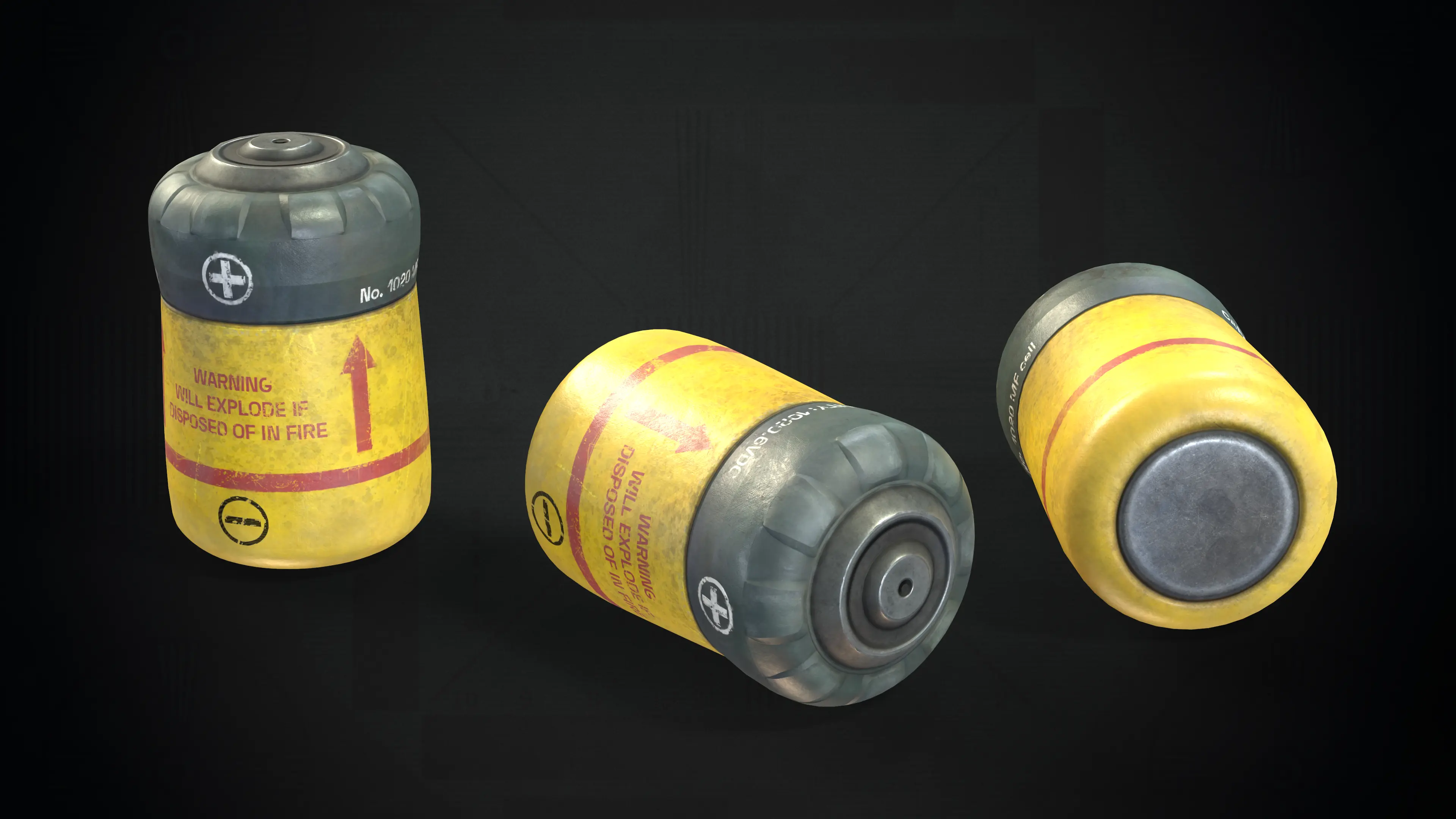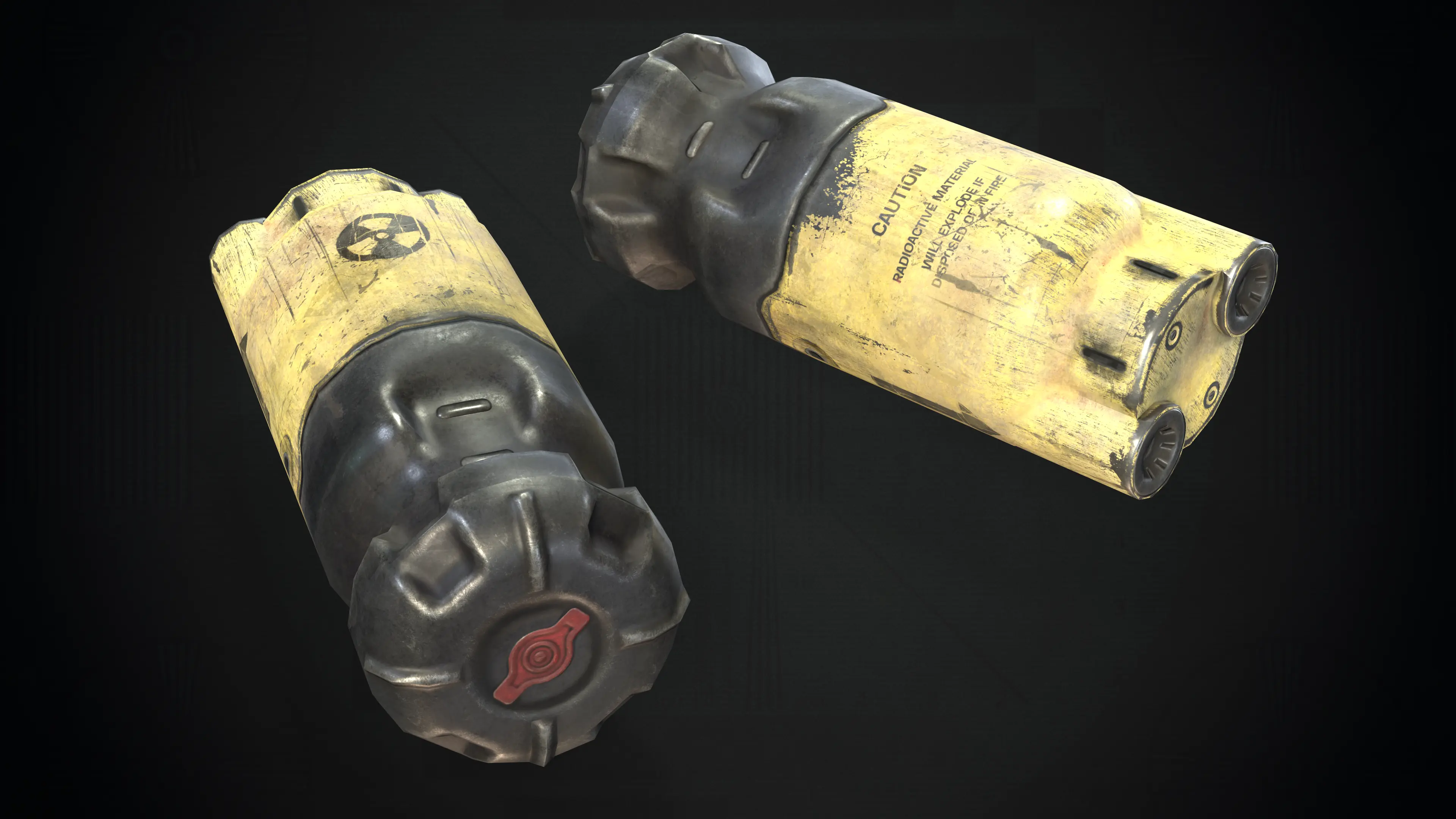 The laser rifle and pistol - quite close to the vanilla style but with touches of red and darker plastics. I made them a bit dirtier, stained and used to show that they have seen the passage of time, but they have been maintained and polished throughout the years.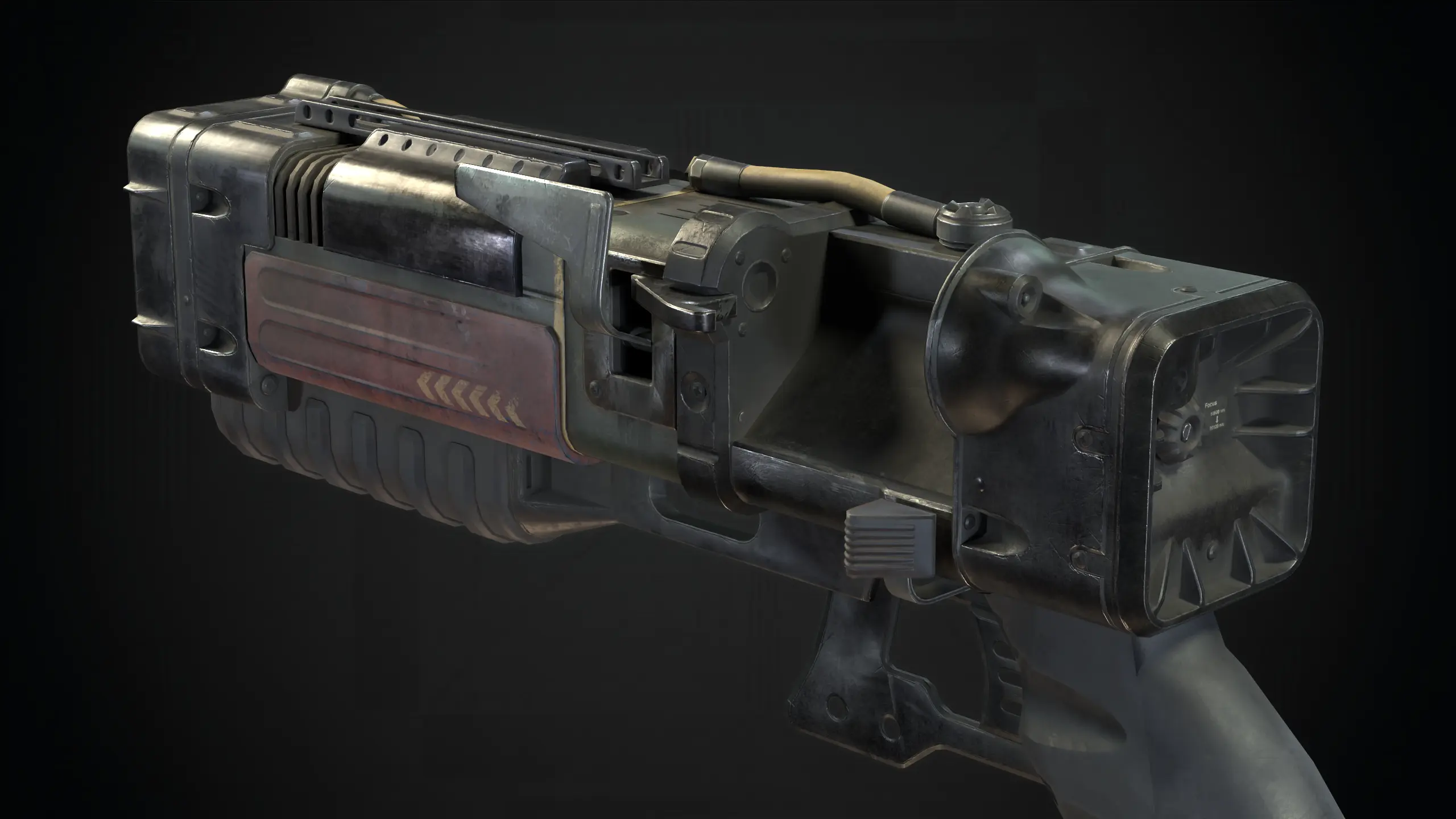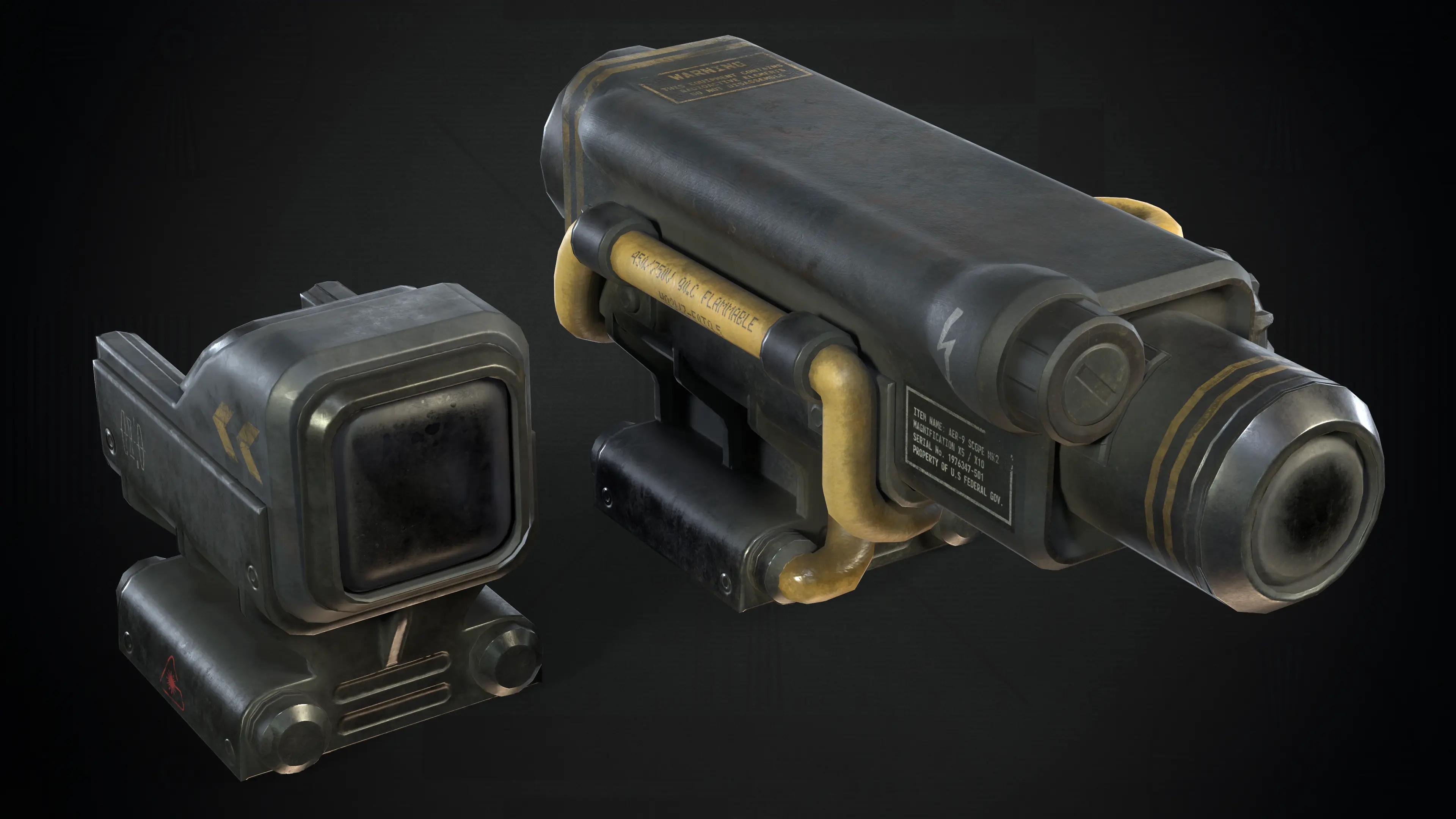 The gatling laser - same as above, but trying to convey the scale of it - it should look like heavy machinery, engines kept running with oil and sweat.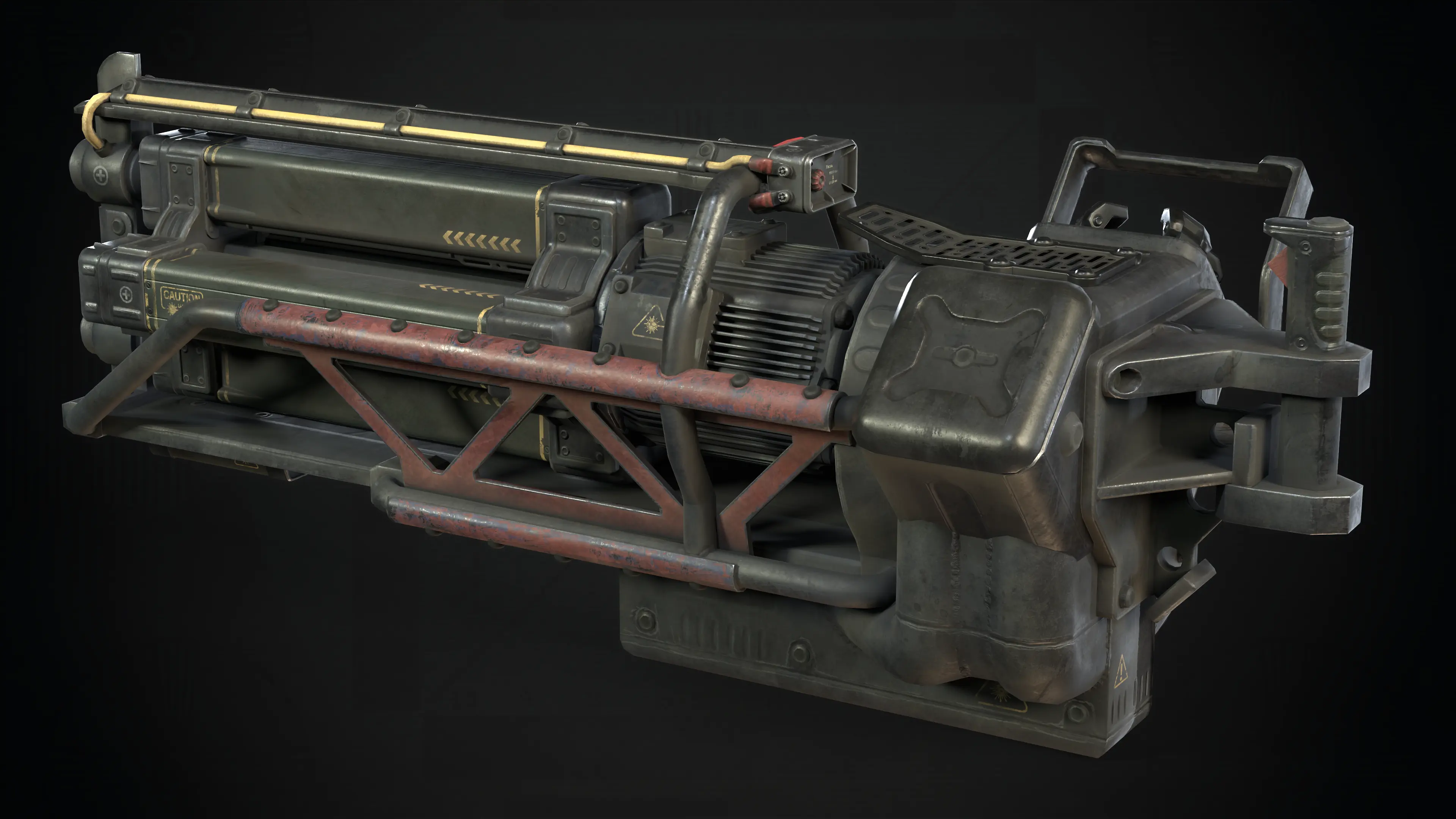 The institute laser weapons - These are meant to be light and made out of plastic. I tried to make that as clear as possible. Rather than smudges, I've used oil stains to show they are mainly used by synths. The plastics looks like they are dusty and aged - the institute cares less about weapon development than it's other research endeavours.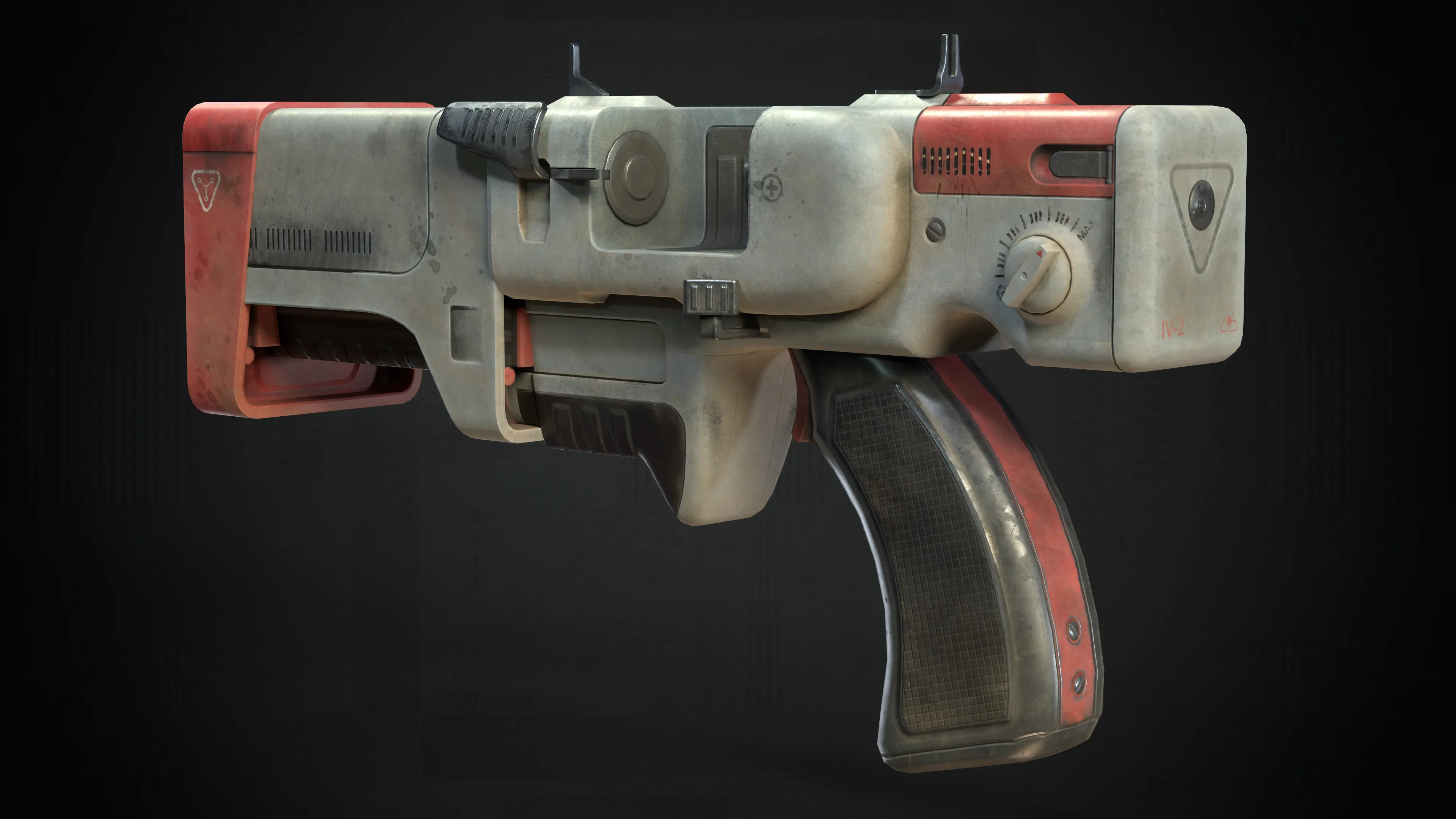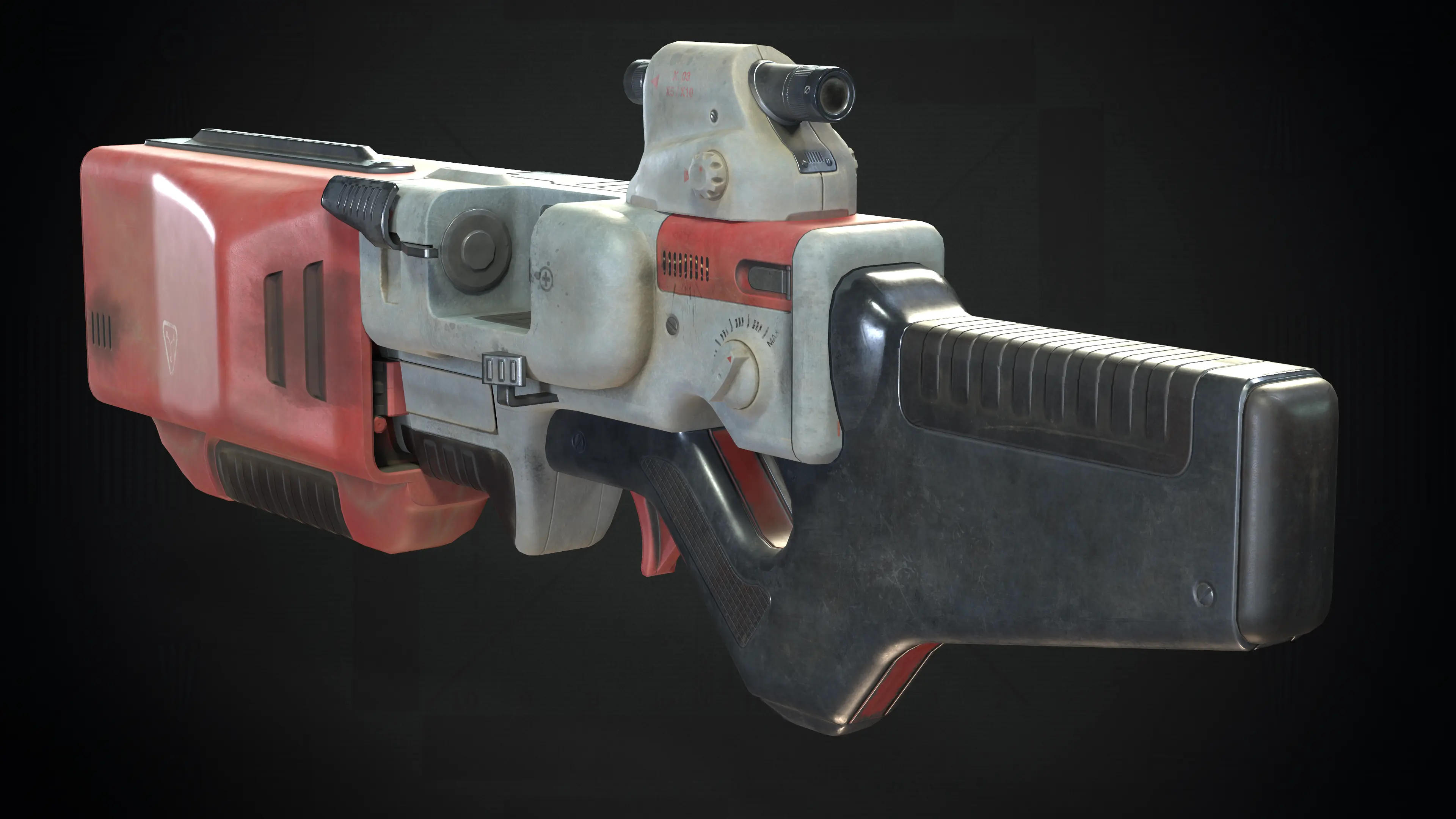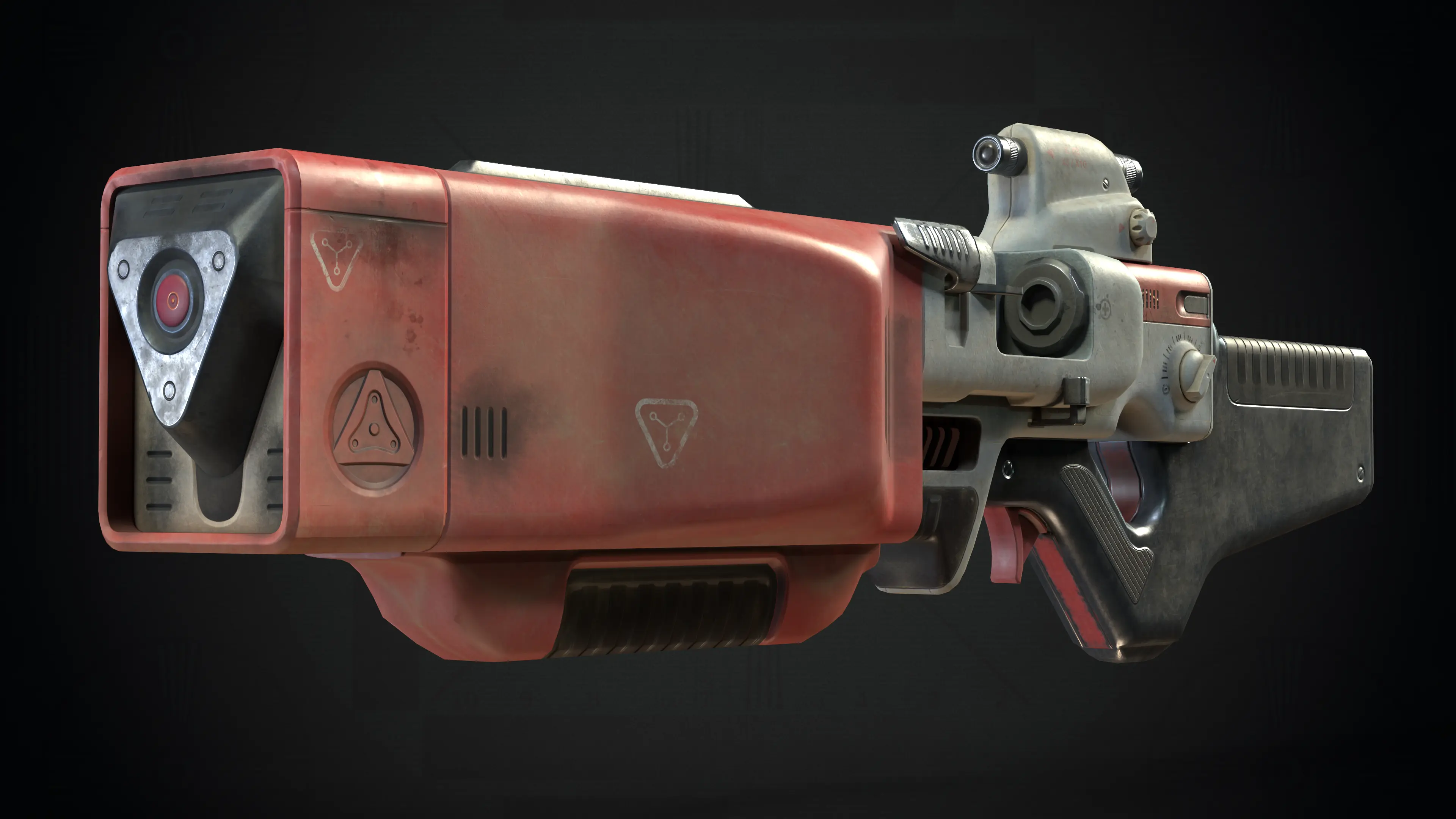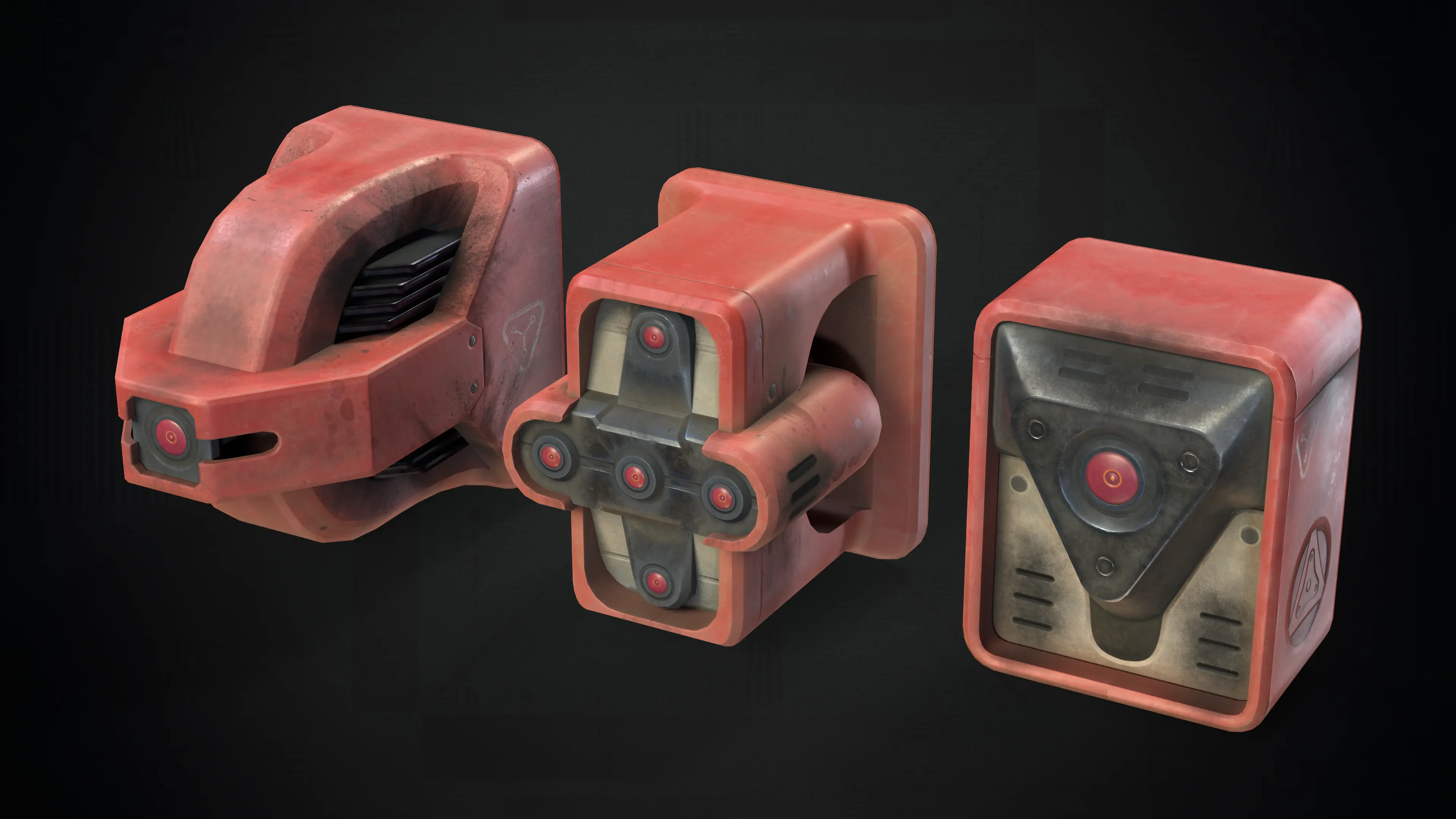 The laser musket - Less rusty, more wasteland antique combined with resourceful tinkering.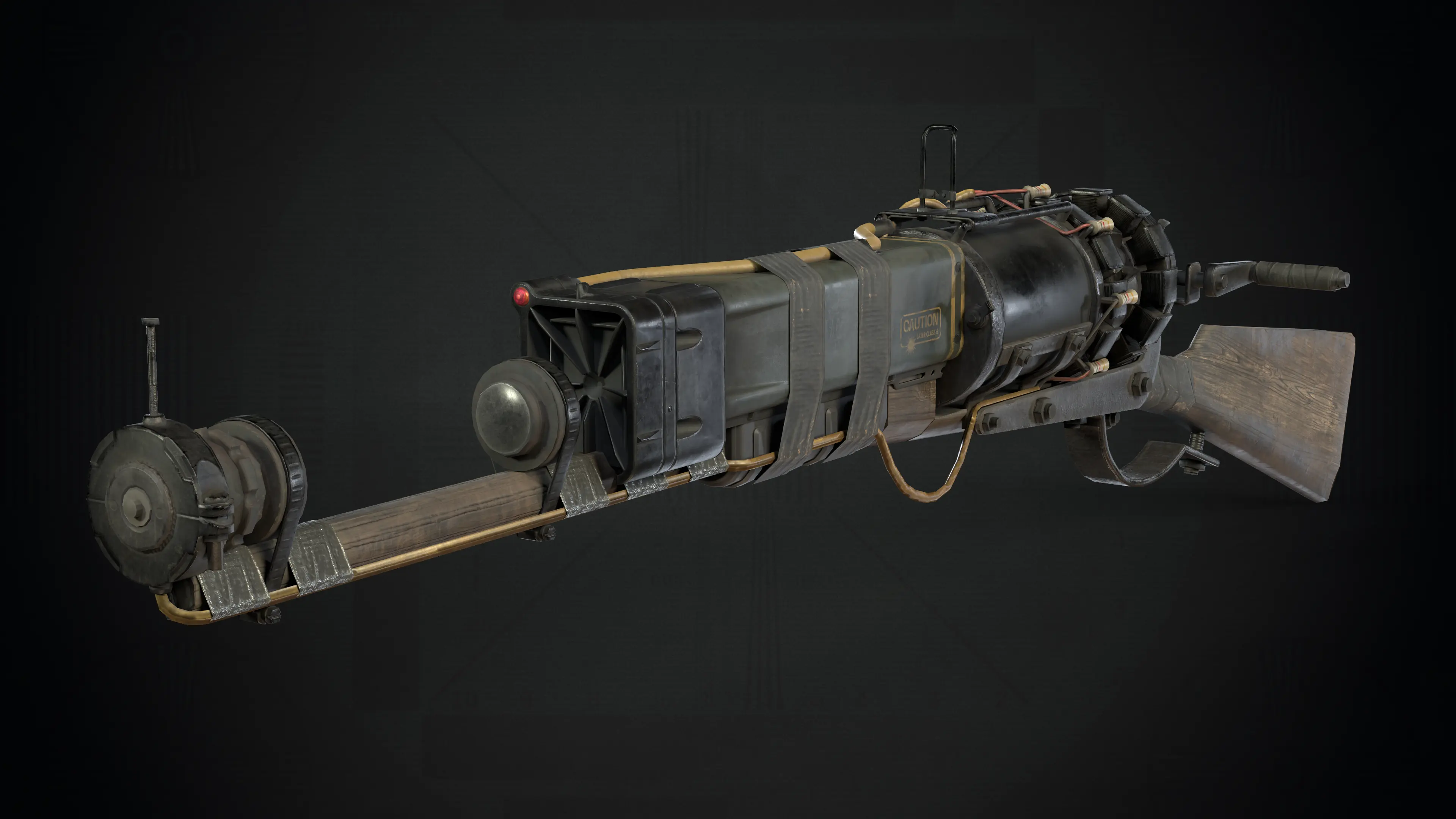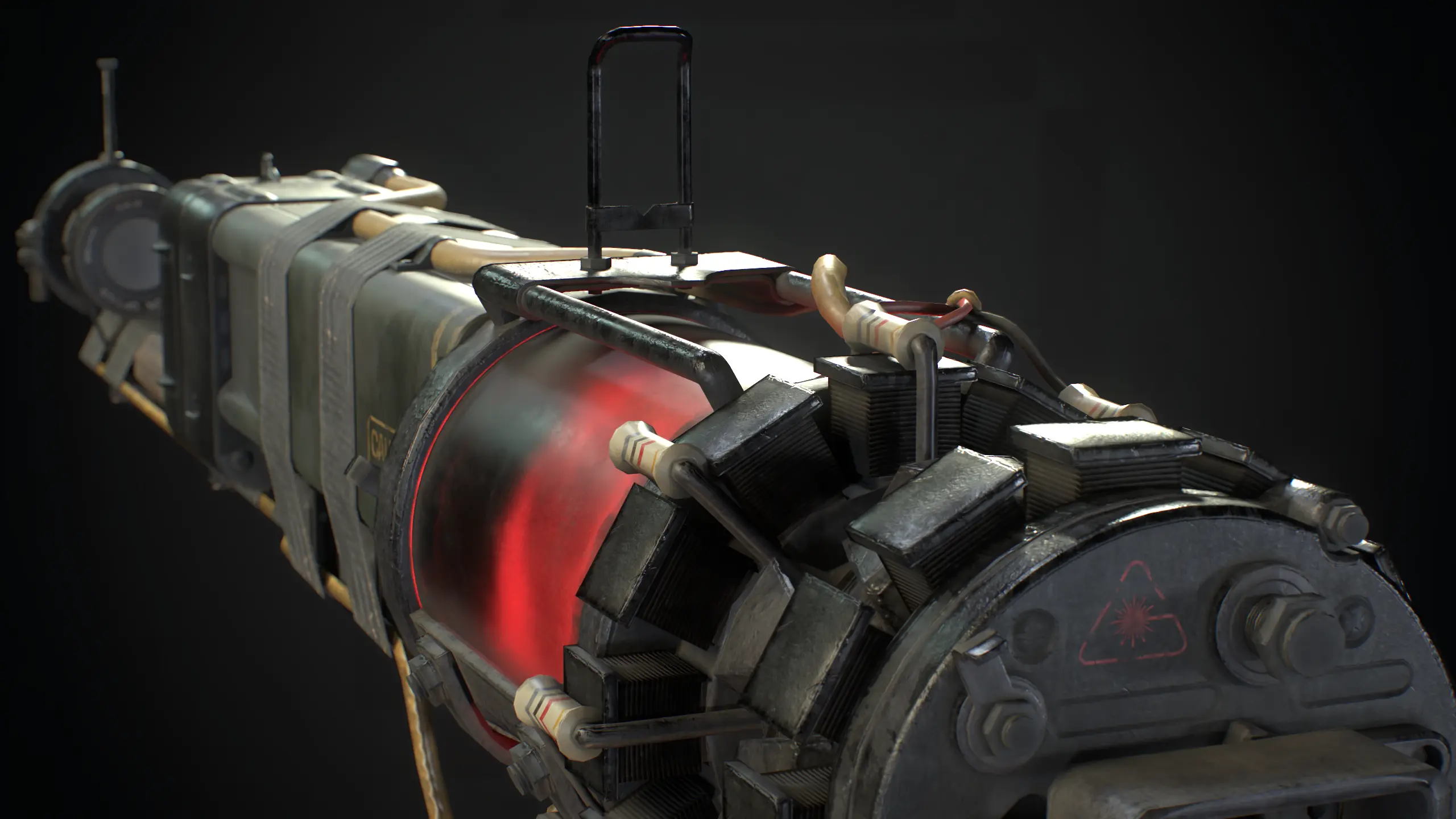 Optional file - Retextures the Cryo cells: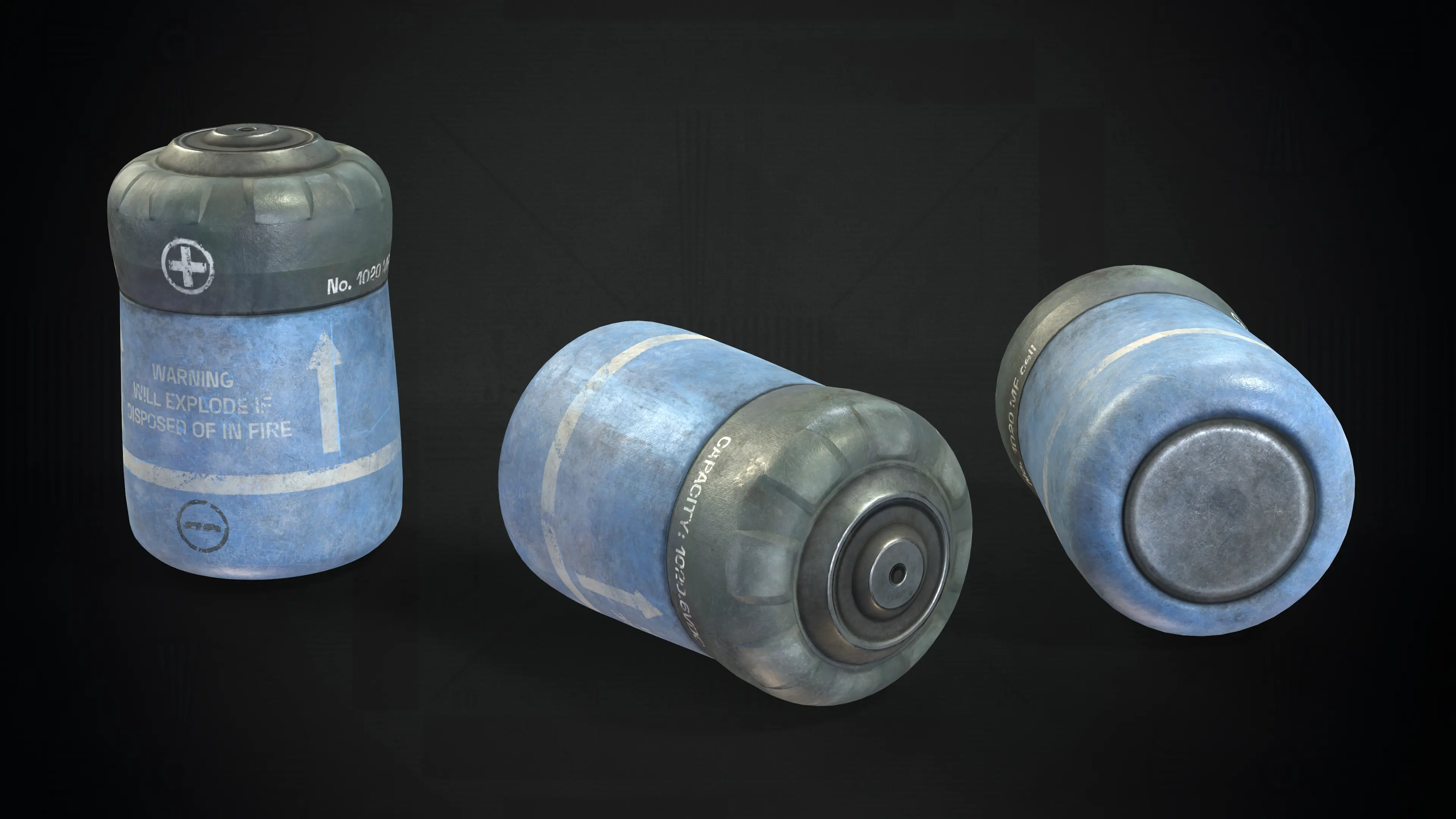 Some before and after images:
(keep in mind nifskope looks different than in-game, this was just the easiest to do before/after shots.
For a better idea of how it will look in-game watch the video or the screenshots in the images section)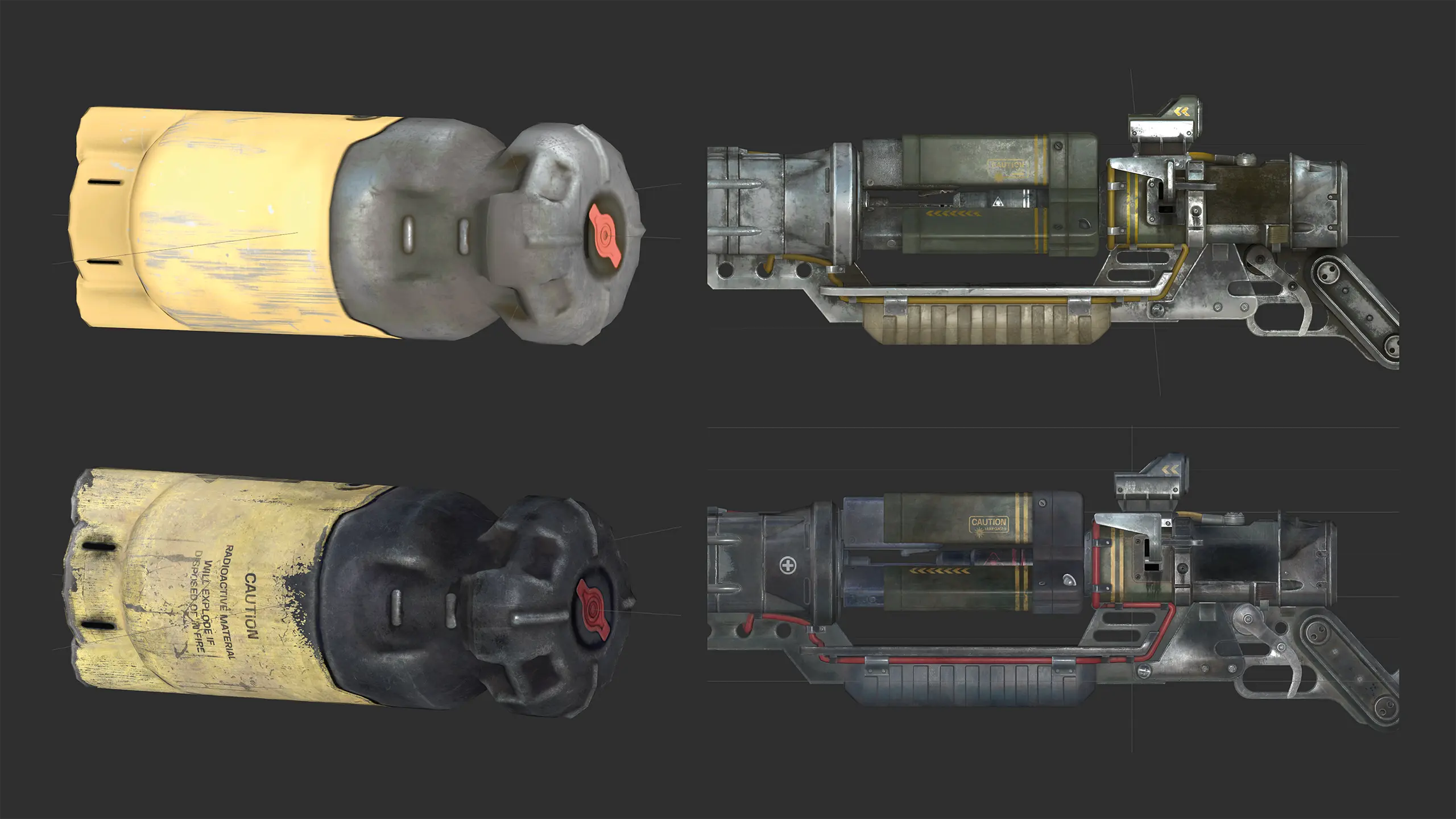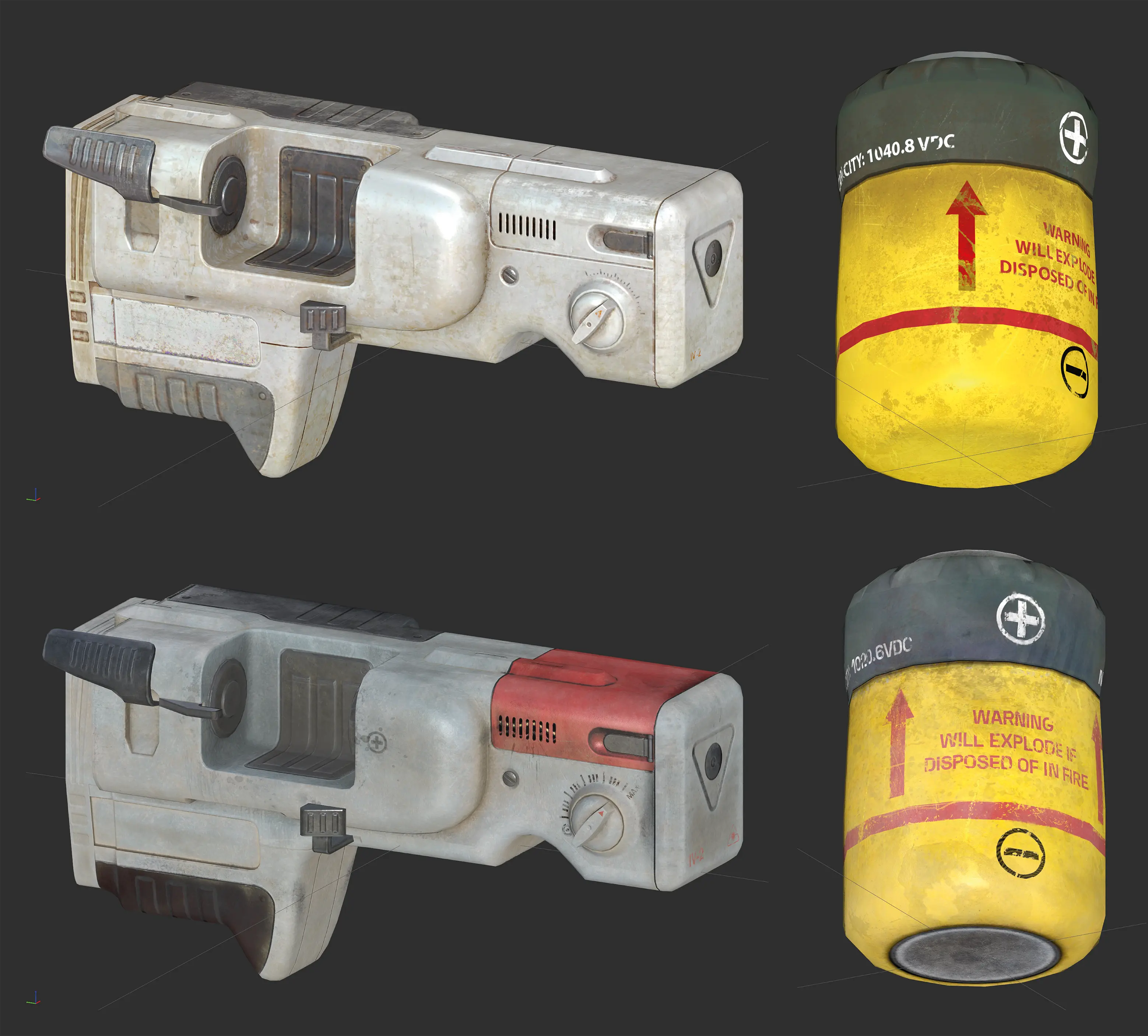 Mod available on Xbox here : 
XBOX
My Artstation page: 
https://www.artstation.com/gaston_w
Compatibility:
Not compatible with anything that edits the laser guns textures or materials
Compatible with pretty much everything else.
If you have something that edits or resizes some laser weapon meshes load these mods after this retexture, I have included a few mesh fixes but they need to be overwritten if you change the scale of the meshes.
Thanks the the BoneZone discord for their encouragement and feedback.
Credits for the cubemaps:
I have converted/combined and edited these HDRIs to get the cubemaps:
https://polyhaven.com/a/peppermint_powerplant

Peppermint powerplant by Andreas Mischok
https://polyhaven.com/a/studio_small_02

Studio small 02 by Greg Zaal
 Thanks for making this mod reach hot mods! :)
Technical details: BC7 compression for Diffuse maps, BC5 for specular and normal maps - BA2 packed for better performance