File information
Created by
jteg
About this mod
Adds an alternative list of traits for both Overseer Barstow and Preston and also adds seven more leaders.
Requirements

Permissions and credits
During my current play-though which has the first Sim Settlements in the game. I wasn't too happy with Barstow's "Mad Scientist perk", so I made a mod that gives her a set of alternative traits!
I also added seven leaders because I wasn't too keen on some of the traits offered up by several mods.
This mod isn't nearly as exhaustive as the Leaders of the Commonwealth add-on and probably wont be since Sim Settlement 2 is the new thing, but I thought for some of you guys who still have SS1 this is for you :)
Here is following list of NPCs covered and their respective traits: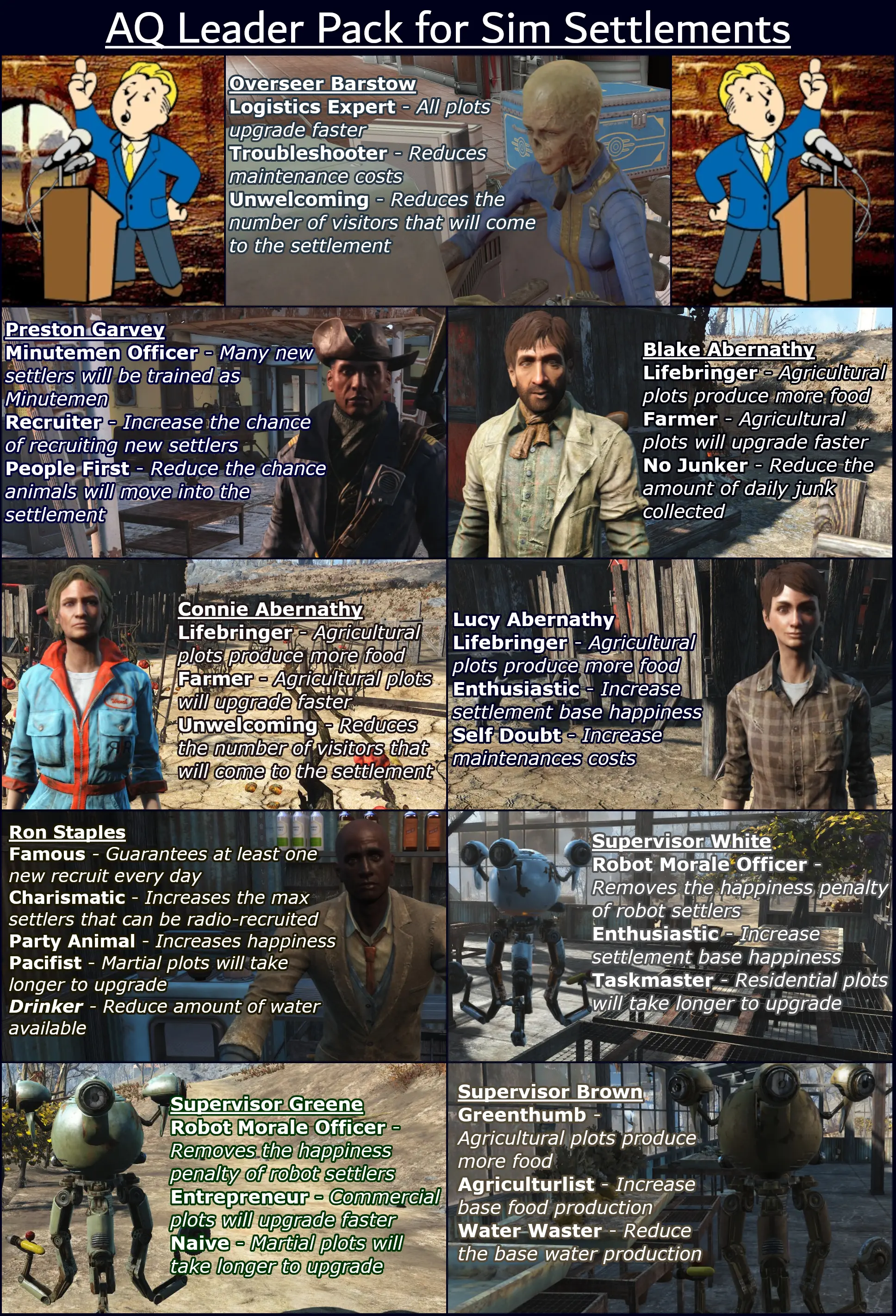 Note:
If there's an NPC that you wish to be covered by this mod, shoot me a comment, or message and I'll take the time to update this whenever I can.